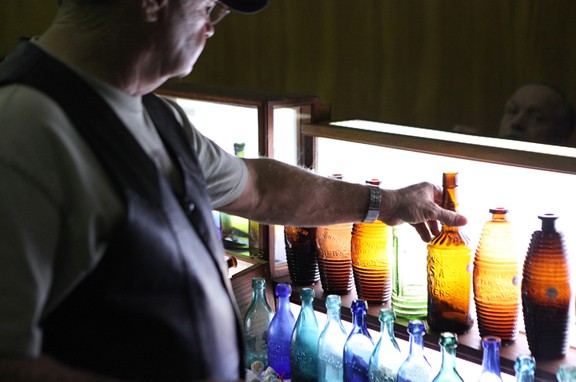 Downieville Antique Bottle Show 
Photo Gallery | Part 4
21 September 2013 

This fourth and conclusion post from Downieville is a grouping of some show photography from Scott Selenak (FOHBC Photographer) and myself from the 2013 Downieville Antique Bottle Show. Always lots of fun and great glass.
Read Part 1: 2013 Downieville Sabbatical – "just us two dogs"
Read Part 2: Downieville – Goodyears Bar Excursion
Read Part 3: Downieville Antique Bottle Show Dinner Party
G A L L E R Y
"I want to thank ALL the folks that attended our bottle show and wine tasting/BBQ event. We had right at 100 guests for our Friday night event and plenty of traffic all day Saturday during the bottle show.
Once again thanks to all of you that support our annual Downieville bottle show and hope to see all of you next year"
Rick & Cherry Simi
T H E   S H O W
S H O W   P E O P L E
T H E   R A F F L E