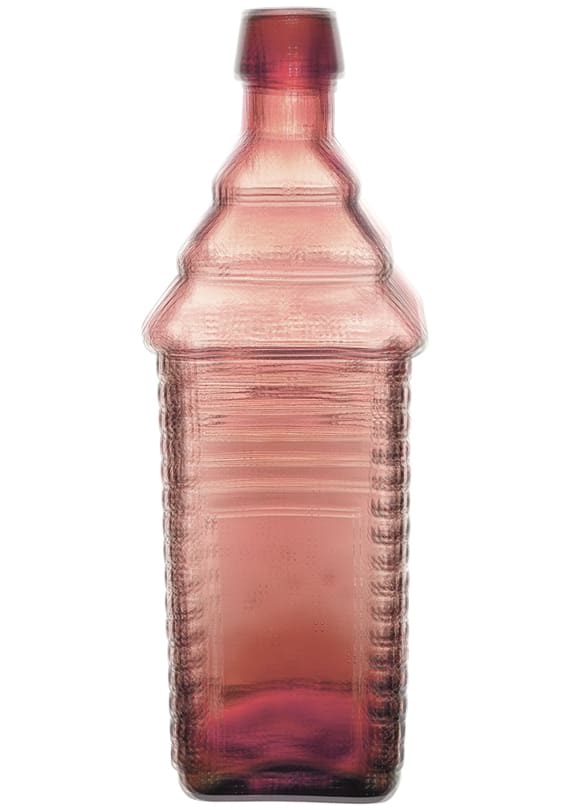 MY

PINK

DREAM
07 August 2013 (R•102013)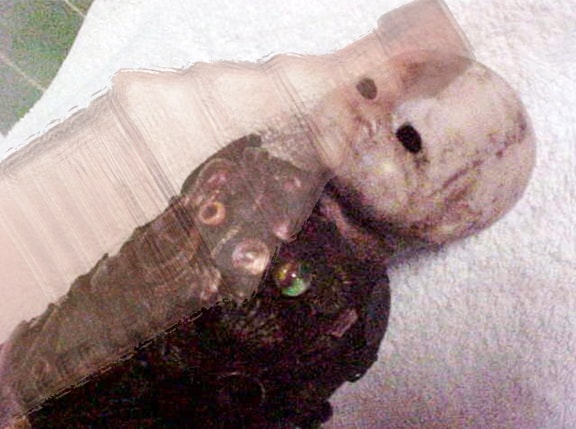 Did I dream this? I can not remember. Was a Memory Bottle found recently that had a hint of a Drake's Plantation Bitters within as the covered bottle structure? Was it at Manchester? When the attached memory pieces were removed, a "PINK" Drakes was revealed. My memory is foggy. I am tired. Now us Drakes collectors know there is no such thing as a "Pink" Drake's right? Stay tuned. 
MEMORY BOTTLES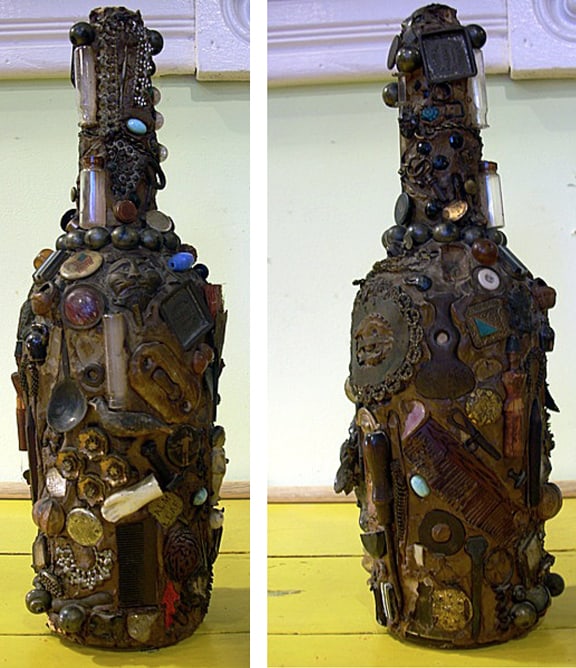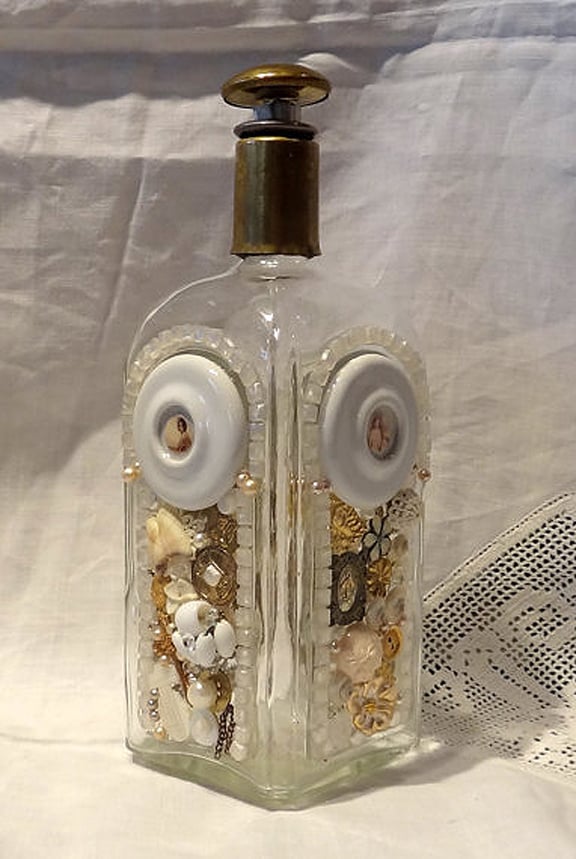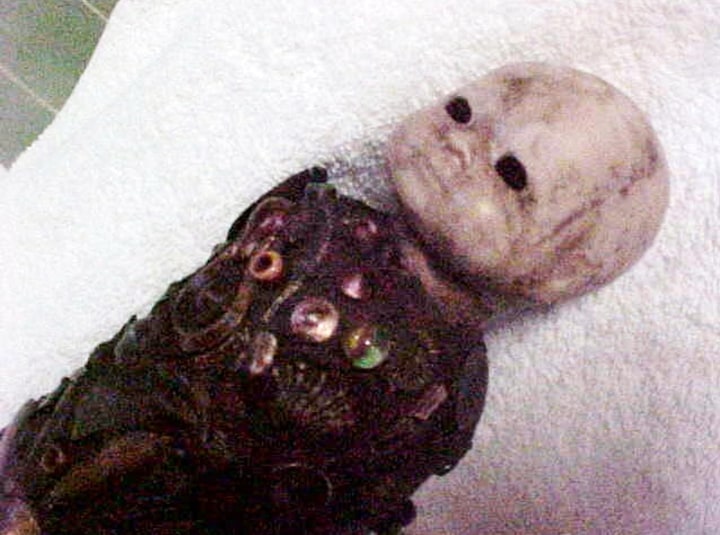 American Glass Gallery Auction 11
20 October 2011
This is the 1st time that this exceptional Drake's Bitters Bottle is being offered to collectors since it's "unveiling" from well over a century of being covered in plaster and trinkets, disguised as a folk art "memory bottle". Although as noted, there are a handful of minor condition issues, they are all minor, and non-distracting.
It is one of the great colors for a Drake's Cabin, every bit as difficult to obtain as a green example. Very few of even the advanced collectors will have one anywhere close to this on their shelf, particularly with this degree of pink, and in this light of a tone.