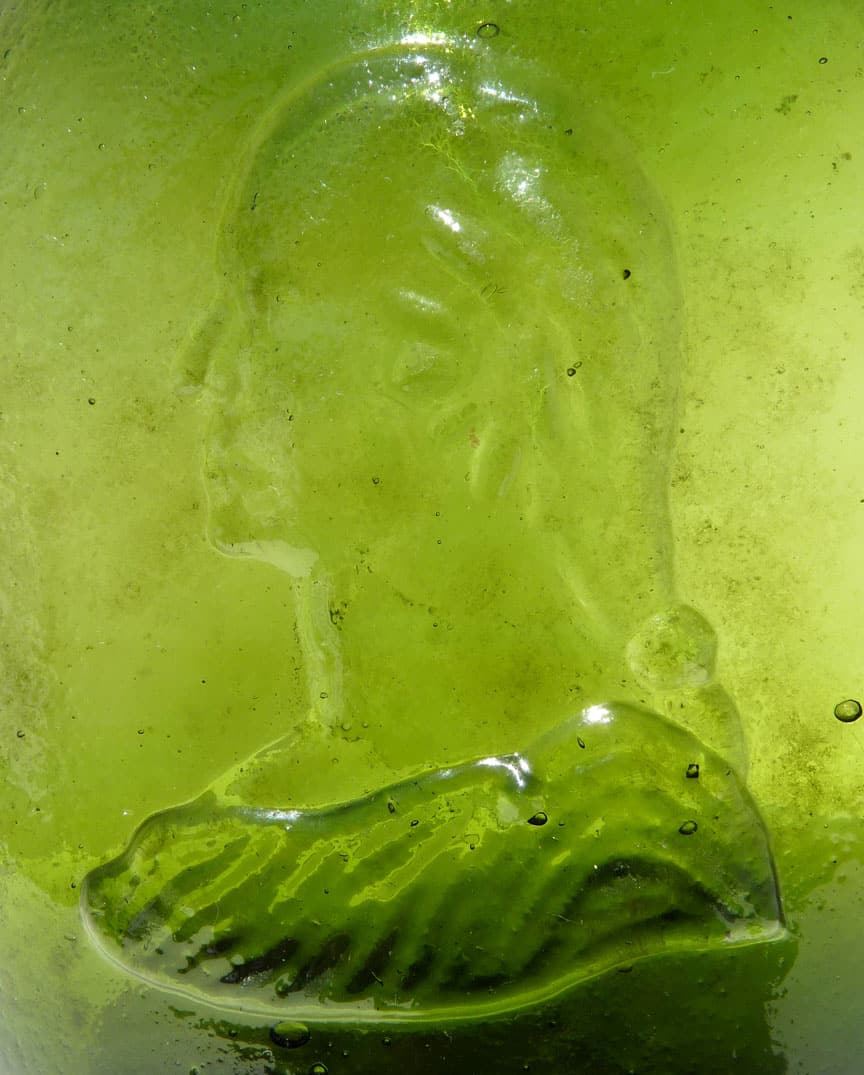 Hi Ferdinand,
I am writing to share with your readers my most recent and exciting find. I work for a local company in Western New York and I am at several peoples houses throughout my day. Occasionally I will mention my collecting bottles and hand out my number to people. Usually to no avail but recently I had a call from a gentleman in Lockport who was looking to sell some bottles he had from him and his fathers collecting over the years.
I took a ride out and saw the usual wine and liquor bottles from the 1960's and 70's. Somewhat disappointed, I still dug through the boxes and found a few nice local pieces. A couple $5 milks and a strap flask from Niagara Falls, probably a $10 -$20 bottle. Then a small box with some embossed and labeled meds. Nothing great. I said I couldn't pay much as 90% of them would be out to the curb by next week. He said to make an offer because they had to go. He also mentioned he had a couple more boxes in the basement that he would bring up and throw in if I took them all. After thinking a moment I said I would give him $20 and that I was basically doing his recycling for him. He agreed we loaded the car, he grabbed the other two boxes and put them in the trunk. At a glance they seemed to be full of the same type of stuff. Much to my surprise when I got home, I pulled this beautiful GI-61 Lockport Washington flask from the bottom of the one box he loaded. It is a stunning yellow/green color.
This to date is my very best find and will remain in my collection as a centerpiece for years to come. I had shared this find on the bottle pages on facebook but thought some of the readers here on your site that do not use facebook would enjoy reading about this as well. I have included some better pictures as well. Thanks for putting together such a great site and good luck on your own finds in the future!
Sincerely,
Dave Kam

Dave, super congratulations. Stunning find! Thanks for sharing and by the way, you pictures are simply outstanding. Just love that color.