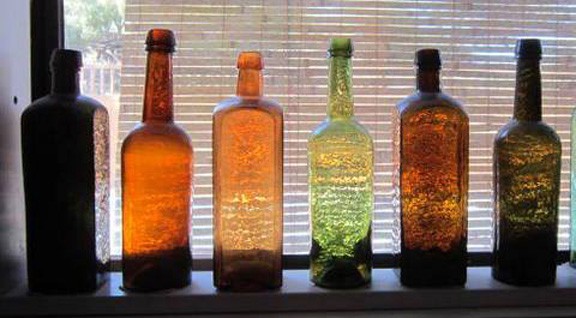 Steve Mello with a Window Shade and Bottles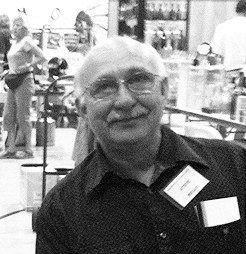 It is so interesting to see collectors having fun with their collections by using photography and light. In this case it is Steve Mello over on Bottle Collectors on facebook.
I thought I would also add a video of Steve's display of unembossed western glass and some very nice embossed dug bottles from a collection. The display was at the FOHBC National Bottle Show in Pomona, California in the summer of 2009.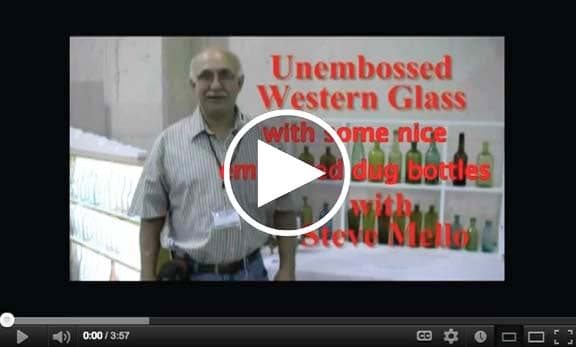 "Got a new window shade that ended up enhancing and adding character to the glass. I thought it looked kinda cool."
Steve Mello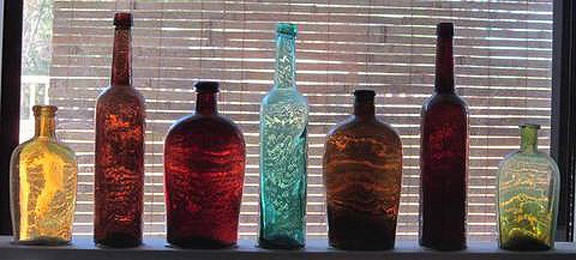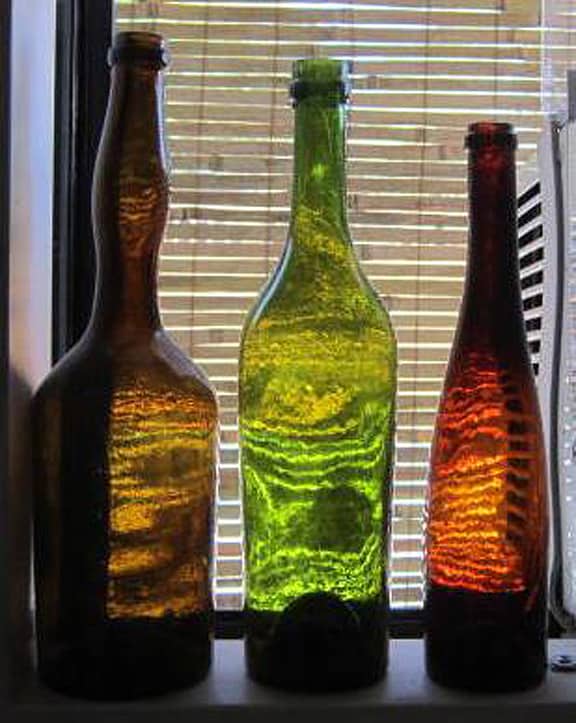 Read more from Steve: Heinle's Jockey Club Root Beer – Jockey & Horse Label