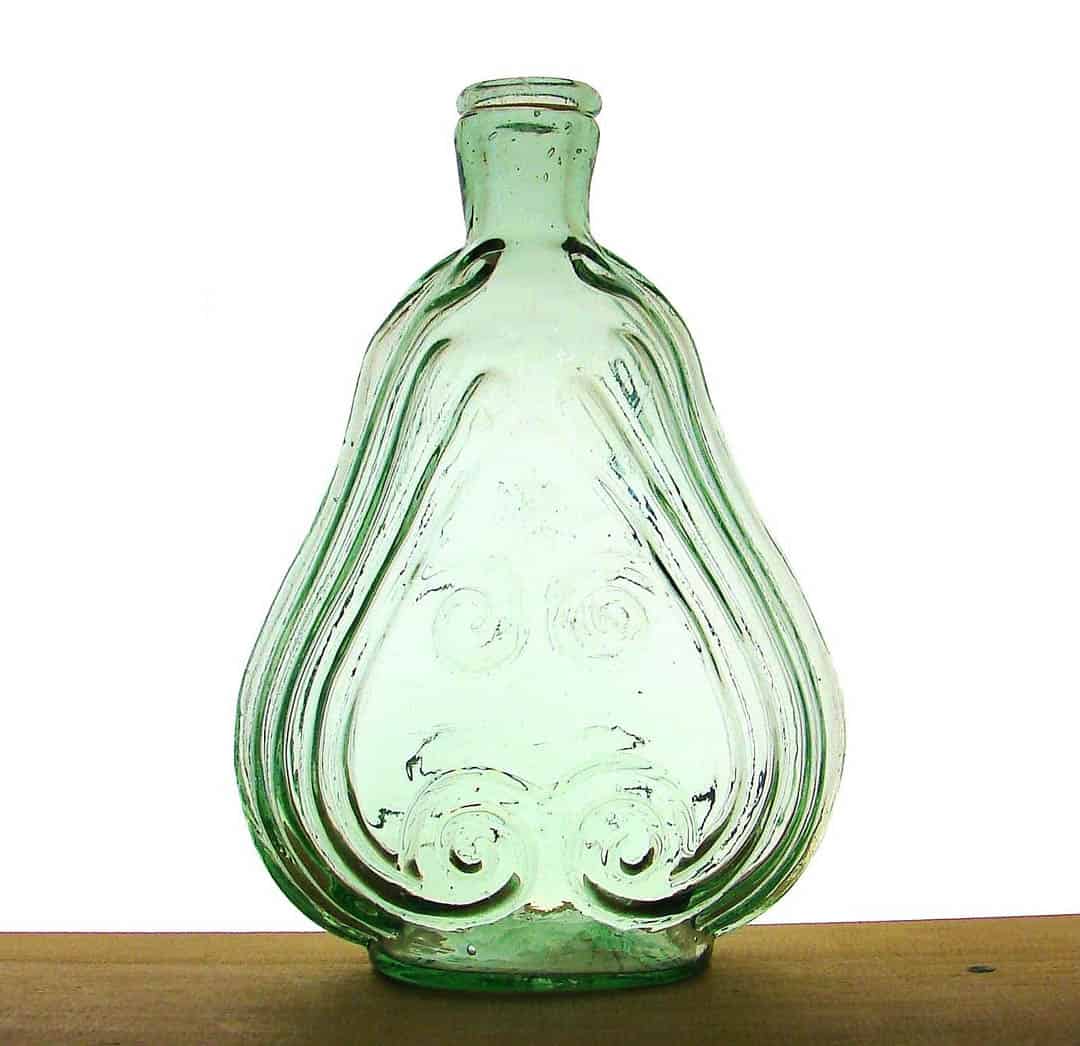 Look at Cody's New Scroll Flask
Hi Ferdinand,
Cody Zeleny here, just wanted to share a unique flask I acquired. I believe the flask to be a GIX-14, but as you can see, has quite an odd feature. The lip treatment is something I have only seen on a few New England flasks! It is tooled and pinched in and is quite odd. The flask for a pint is quite plump, and I have included a picture of it compared to a normal scroll flask. Just wanted to share.
Also I have included a picture of a part of my collection. As an insulator collector, I had built a large back lighted cabinet for my collection. Well a few days ago I was bored so I emptied out the insulators and put some flasks in. I was pleased to see how great they looked.
Anyways,
Take care,
Cody Zeleny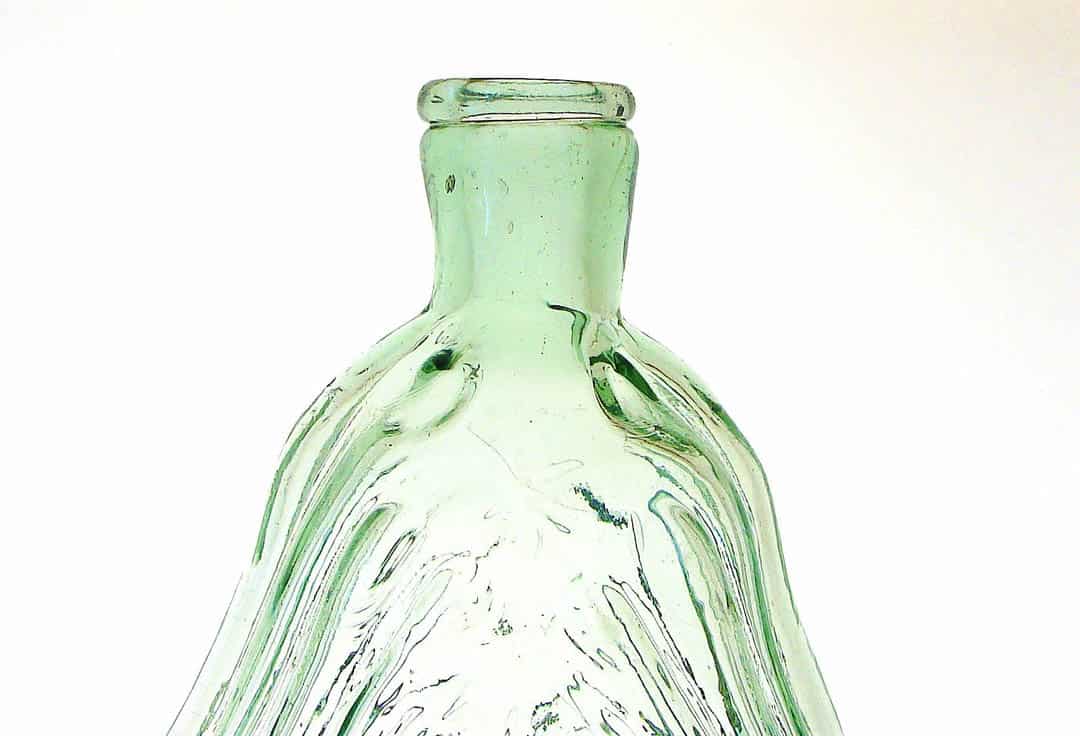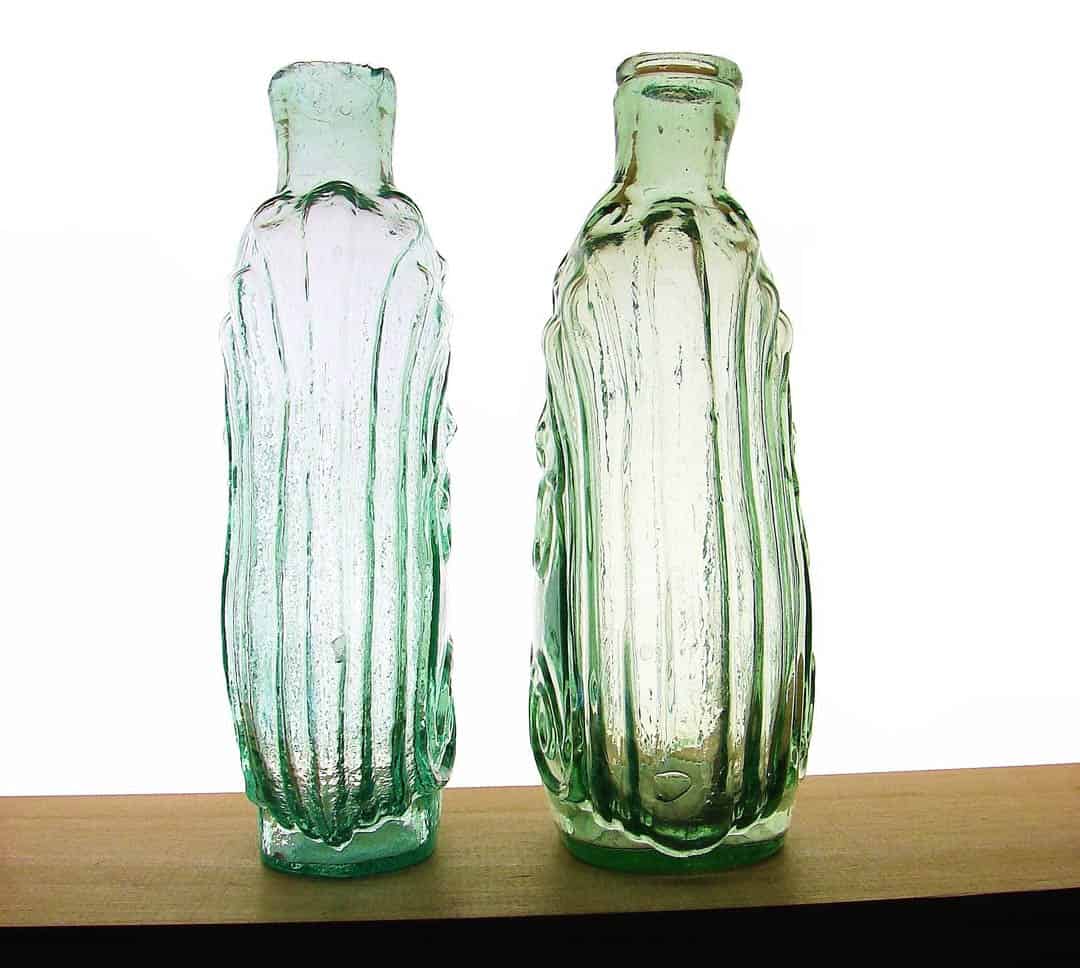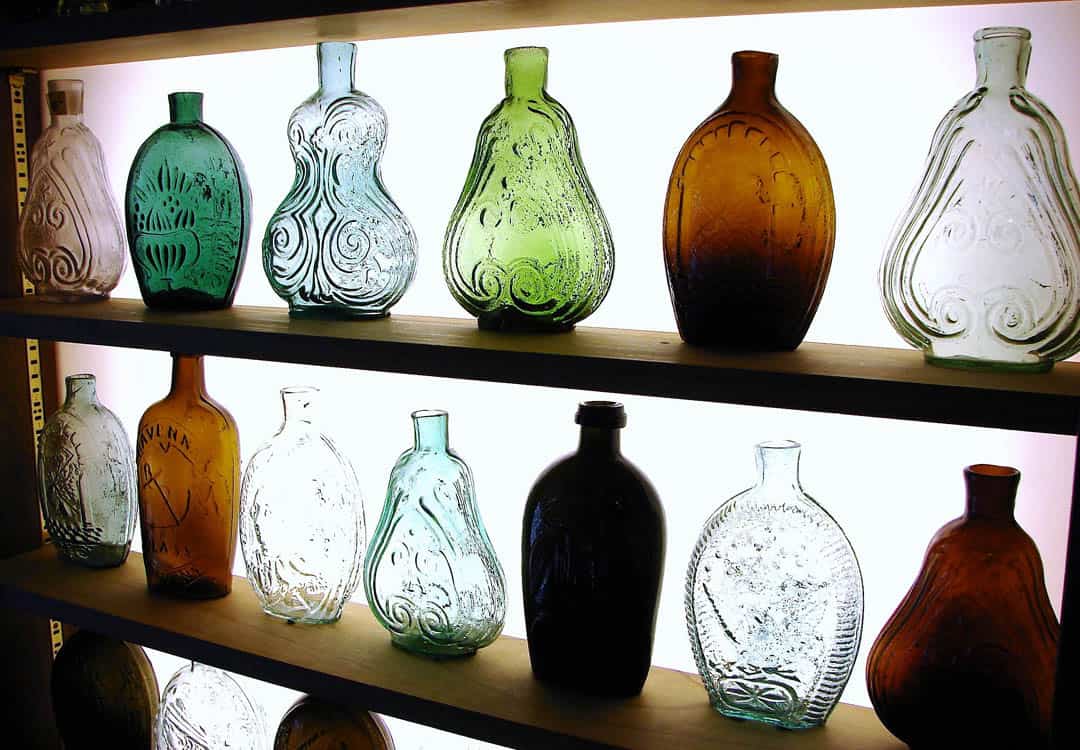 Cody, your flask, shelves and pictures are 'off the chart' great. Thanks for sharing!  Read More: Who doesn't love Scroll Flasks?