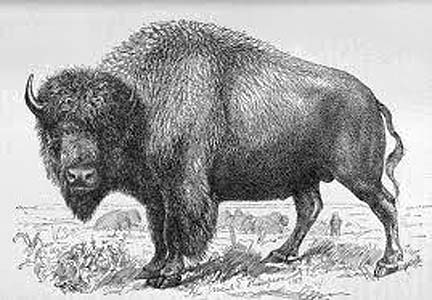 The American Buffalo
Buffalo Bayou, Buffalo Beer Tour & Buffalo Brewing Company
04 May 2013

Three things on my desk(top) or laptop today all dealing with the American Bison. First is the next segment in a series I am writing about Houston history including Allen's Landing and Buffalo Bayou. You can read the first three posts by clicking the link in the previous sentence. The next segment dealing with pathways along Buffalo Bayou should be ready tonight or tomorrow.
Buffalo Bayou
Buffalo Beer Tour
The second is a beer tour in Buffalo, New York. From an e-mail I received. Attached is a flyer for a Buffalo Beer Tour on Saturday May 25th by Pete Jablonski. Tickets are $40. Contact information for tickets is on the flyer. Thanks. Joe Guerra. See Flyer
Buffalo Brewing Company
The third is related to Buffalo Brewing Company of Sacramento, California. While searching for a Buffalo beer image I couldn't help but to get sidetracked. Certainly the most notable of the brewery men of Sacramento were the German-born Herman H. Grau (1846-1915) and William E. Gerber (1852-1928). Herman, a former East Coast brewer who came to Sacramento from Buffalo, N.Y. in about 1886, was the man who organized the Buffalo Brewery, which would eventually become the largest brewery west of the Mississippi. Here are a few fantastic pieces pictured below. Read: Buffalo Brewery men were interred at East Lawn Memorial Park.
So we have famous beer men from Buffalo, New York who strike out and start a brewery in California. I wonder if any shipments passed through Houston?