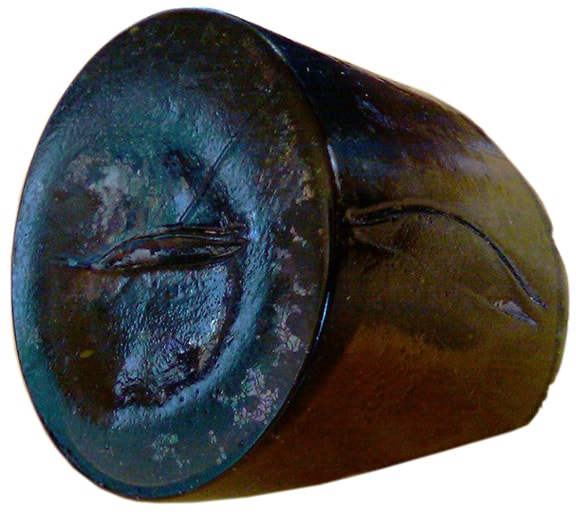 No, this is not one of the meteorite fragments from the Russian cosmic event.
You can always count on Chris Rowell (Baltimore) and others for researching and stirring up points about the bottles we collect that I quite honestly, know very little about. That is what is so great about our hobby. So much depth and variety. Here you will see a few pictures of a shard that Chris dug with an illustration of a glass production flaw that we sometimes see.
I have also included two screen captures of some spirited dialog from the facebook Bottle Collectors page that is centered around the three pictures that Chris posted.
"New Guy on the Job that Day?"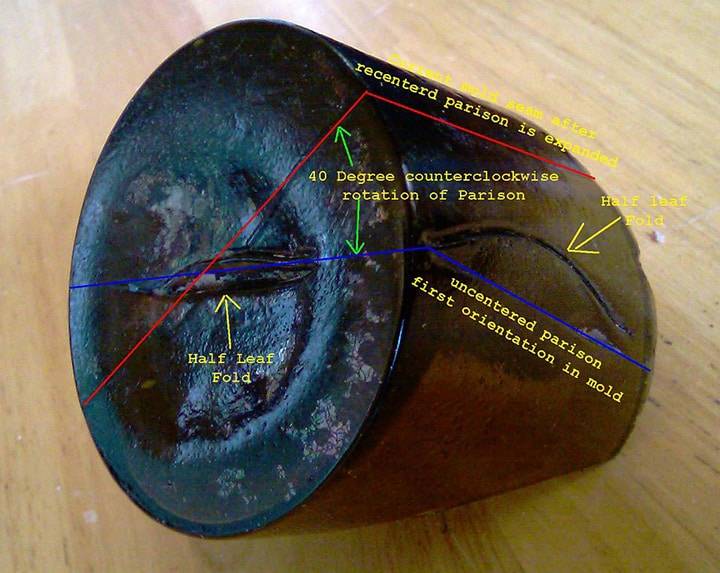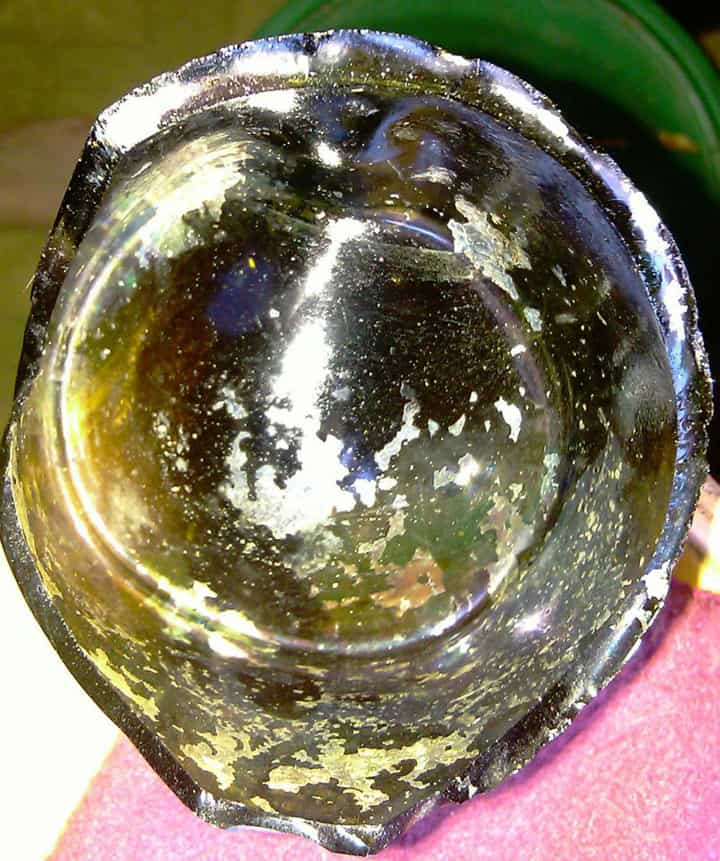 Facebook dialog