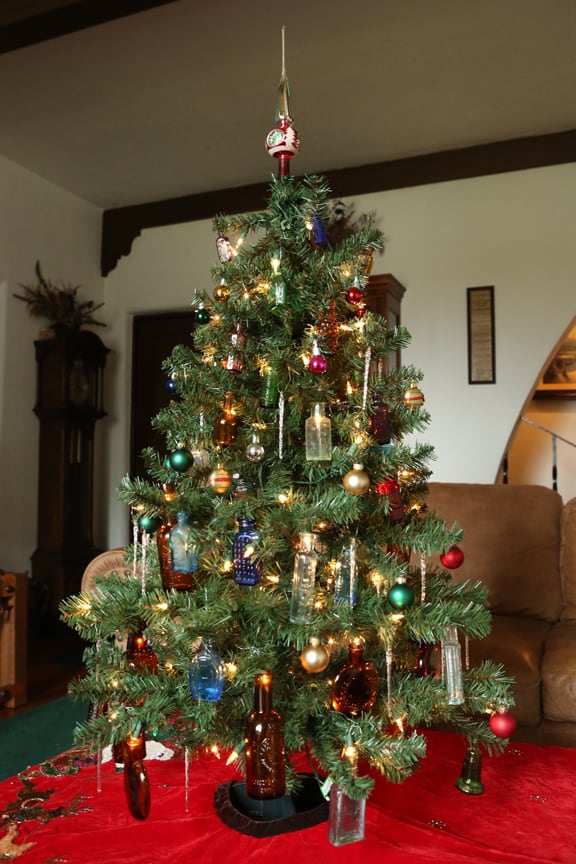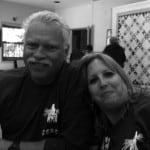 Randy and I can't put up our big tree because of our two little kitties so we decided to have a bottle tree and kitty proof it.
Merry Christmas.
Pam (Selenak)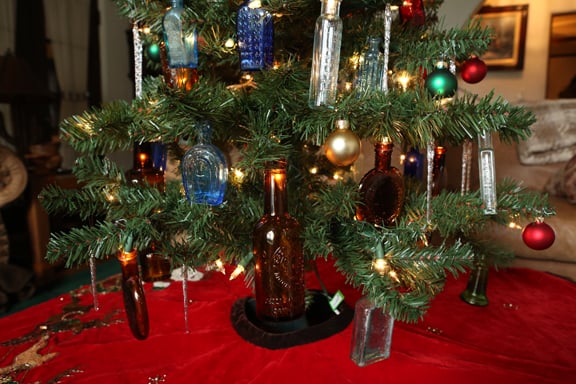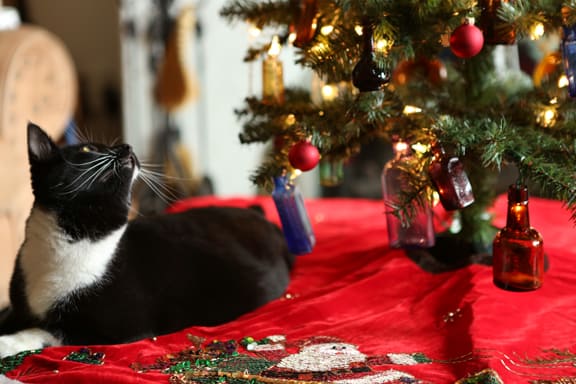 Usually, bottle trees are kind of tacky, at least to this traditionalist. In this case I have to admit that the tree that Pam and Randy set up is rather well done. Merry Christmas to you guys too and thanks for sharing!
More Christmas Bottle Trees
Here are some holidays trees worth looking at. Some are downright bad while others are immensely creative. Many of these trees rely on recycled bottles and special lighting. Enjoy.