T h e   S Y L P H
A Sylph (also called sylphid) is a mythological creature in the Western tradition. The term originates in Paracelsus, who describes sylphs as invisible beings of the air, his elementals of air. There is no known substantial mythos associated with them.
There was a series of coded telegrams signed with the mysterious pseudonym "Sylph". It soon developed that the real-life Sylph was a woman of easy virtue named Louise Hawkins, whose Cyprian charms had been made plus a cigar box full of thousand-dollar bills.
In investigating the appearance and demise of the Old Cabin Bitters and Kelly's Old Cabin Bitters (Read: Log Cabin Series – Kelly's Old Cabin Bitters) we came across the Great Whiskey Ring.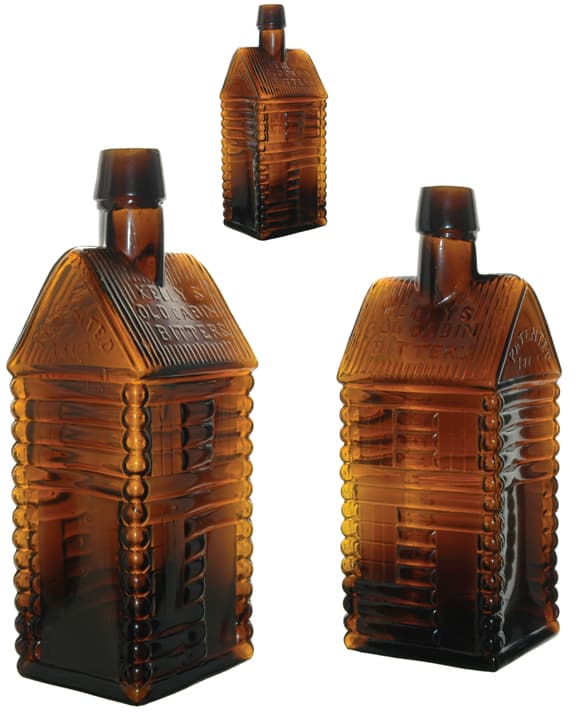 The exposure of the Great Whiskey Ring of 1875 rocked Washington D.C. and indeed the entire country like few national scandals before or since. On May 10, Federal agents stormed into the offices of nine St. Louis distilleries, seized illicit whiskey and box loads of records, and arrested their proprietors. Simultaneous arrests occurred in Cincinnati, Milwaukee and Chicago. Ultimately, indictments were issued against 240 whiskey-makers, government officials and others. In all, 110 were found guilty. There were actually forged U.S. Revenue stamps that were issued and distillers only paid taxes on one-third of their whiskey.
Most of characters went to jail. Thus ended a massive scheme to defraud the U.S. of excise taxes on distilled spirits. The fallout from the raids would roil the Nation for months and reach right into the White House. We also did not see any more new Kelly's Old Cabin Bitters being produced as liquor merchants and partners John H. Garnhart and James B. Kelly were put in prison.
One of the words or names in all this high drama was "The Sylph". This was the code name used by General Orville E. Babcock, who also happened to be a White House aide and personal secretary to President Ulysses S. Grant.
"McDonald rightfully felt that the diamonds and the large sums of cash he gave to Babcock and the pair of horses with expensive harness to President Grant were a good investment."
The first visible appearance of the Sylph word seems to come from a telegram referring to a woman of easy virtue named Louise "Lu" Hawkins. You see Babcock was informed by General John McDonald, Supervisor of the Internal Revenue in St. Louis that Federal agents were about to be sent to St. Louis to have a surprise look at his books. Basically McDonald asked Babcock to quash the investigation. Babcock went to President Grant and then triumphantly telegraphed McDonald "I succeeded, they will not go". Babcock signed the telegram, "Sylph".
"I succeeded, they will not go". Babcock signed the telegram, "Sylph".
A writer described Ms. Hawkins this way: "Her form was petit and yet withal, a plumpness and development which made her a being whose tempting luscious deliciousness was irresistible. " McDonald also said, "she was the essence of grace, distilled from the buds of perfection, and with a tongue on which the oil of vivacity and seduction never ceased running; she was indeed a sylph and a siren, whose presence was like the flavor of the poppy mixed with the perfumes of Araby." McDonald eventually served eighteen months at the Missouri State Penitentiary for stealing whiskey tax funds. He actually wrote a book about his experiences in 1880, Secrets of the Great Whiskey Ring and Eighteen Months in the Penitentiary (see above).
What McDonald did not say was that Louise Hawkins was a whore he provided to Babcock's use when he was in St. Louis.
During the second two weeks of August 1880, many of the national newspapers wrote about The Great Whiskey Ring. I suggest you read one of the articles below for a better grasp and understanding of the story. There are also many books and articles that explore the subject including:
Fraud of the Century: Rutherford B. Hayes, Samuel Tilden, and the Stolen Election of 1876, by Roy Morris
Secrets of the Great Whiskey Ring and Eighteen Months in the Penitentiary  by John McDonald (Gen)
Presidential Payola, by Joseph Cummins and Thomas J. Craughwell
Grant, Babcock, and the Whiskey Ring, Part 2 by Timothy Rives
GENEVA GAZETTE
THE WHISKEY RING
Startling Revelations by Gen. John McDonald
Friday, August 13, 1880