T H E    C O L O R    P U C E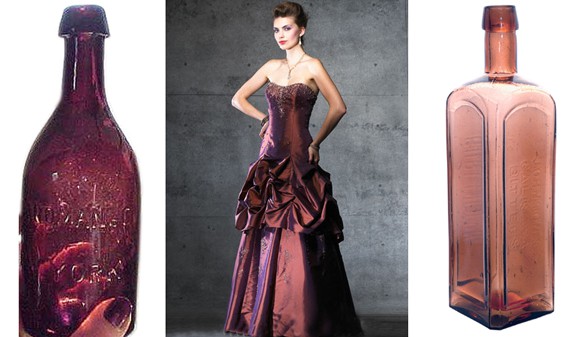 "Puce is the French word for flea"
What is Puce or 'Pooce' as some call it?
08 November 2012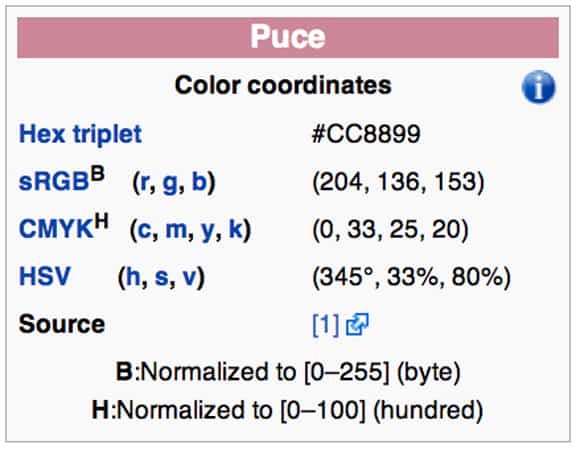 Puce (often misspelled as "puse", "peuse" or "peuce") is a color that is defined as ranging from light grayish red-violet (the version shown at left) to medium to dark purplish-brown, with the latter being the more widely accepted definition found in reputable sources. The Oxford English Dictionary dates the use of "puce" (in couleur puce) from 1787. The first recorded use of puce as a color name was in the 14th century, in the French language. (Wikipedia)
Puce is the French word for flea. The color is said to be the color of the bloodstains remaining on linen or bedsheets, even after being laundered, from a flea's droppings or after a flea has been killed. (Wikipedia)
Bottle collecting: In the vintage-bottle-collecting hobby, "puce" is arguably the most desirable color. (Wikipedia) *I wonder how Wiki got this notion?
Puce is probably the most misunderstood color in bottle collecting. I admit, I am just as guilty as most as I like saying puce and it adds mystery, intrigue and value to a reddish or pinkish amber bottle. The problem is, most of us do not feel like we understand the singularity of the color puce so we add a color description in front of it, a color we are familiar with to create the color description. I call it "Puce Juices" because it is not uncommon to hear strawberry puce, raspberry puce, plum puce, orange puce, peach puce, apricot puce, cherry puce etc. to describe a bottle color. Crazy isn't it? Then you have the nutty pronunciation. Many pronounce it "pooce" while another large group draws out the "u" and says "Puce" like Juice. I believe this is correct. Oh our crazy English language!
Read More: Is it finally time to tackle bottle colors?
P U C E    J U I C E S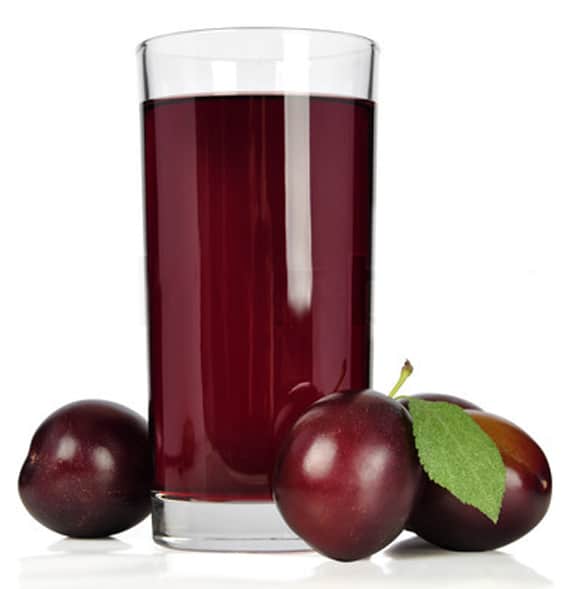 Peach Puce – Raspberry Puce – Strawberry Puce – Plum Puce – Cranberry Puce – Orange Puce – Apricot Puce – Cherry Puce
P U C E    G L A S S    G A L L E R Y