Antique Bottle Eye Candy!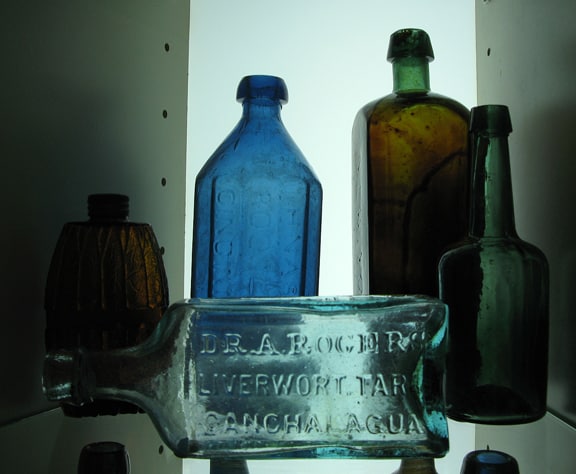 Ferdinand,
Have a look at these… Sometimes it feels great to get things done! My enclosed, properly lit cabinet came out wonderful. Now with a flip of a lightswitch I can enjoy my glass anytime! My theme as you can see is just some simple, fat, thick colors and different shapes. Antique Bottle Eye Candy!
Thanks for the fresh consistent updates to the website. It's an honor for all the bottle collectors to have a site as nice and up to date as yours. It WILL keep the hobby alive, and it will keep me checking everyday! Take care!
Brett Weathersbee
[PRG] Thank you Brett. You did a great job and have a good eye for glass and how to display.