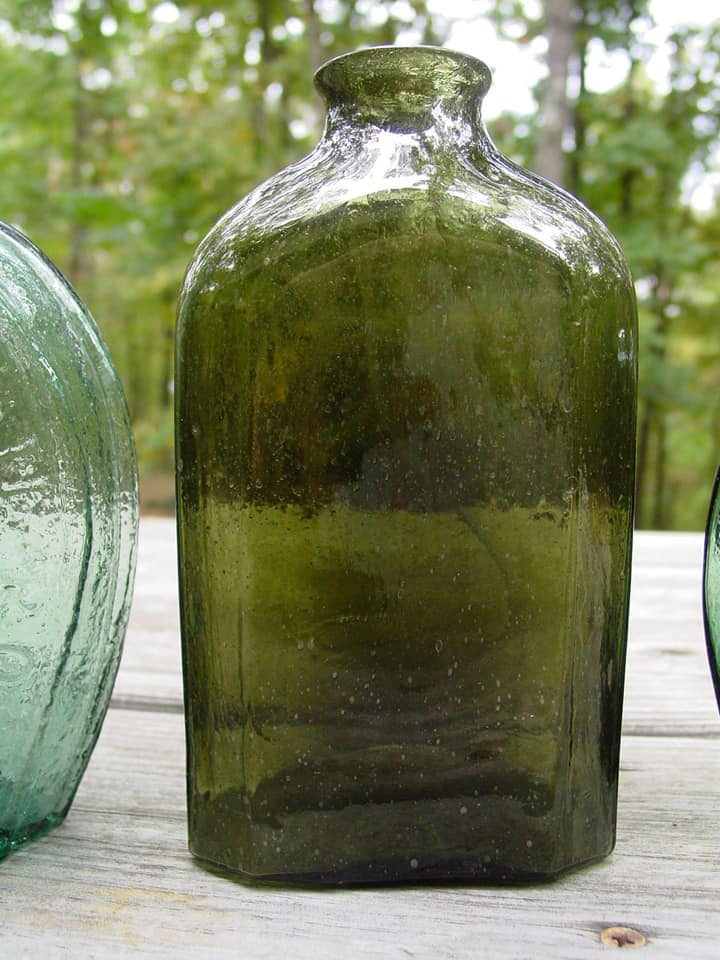 Ferdinand:
I recently acquired a (very) large snuff and have been searching the internet to find some info on it. Your Peachridge website is great but of all the wonderful snuffs pictured, none are the like the one I have. Both Michael George and Rick Ciralli seem to be quite knowledgeable on snuffs. Anyway you might share their email addresses with me, or better yet, forward my email to them as I would like to learn a bit more about this bottle…?? Though generally shaped like the common New England OP snuffs with chamfered corners, my (OP) bottle measures 6 1/2″ tall, 3 1/2″ wide and 2 1/4″ deep…nearly twice the normal size. My bottle is mint with very little wear plus has thin bubbly glass.
Check out the attached picture compared to pint and half pint flasks.
I will look forward to your response.
Kindest regards,
Tom Lines
Read More on Peachridge Glass about Snuff Jars
Snuff Jars from the Jane & Charles Aprill Collection (and some more)
Tom Marshall Gallery – Form & Composition
Gallery of Unembossed Utility and Salve Bottles & Jars