"We're still painting on bottles as an art form of expression"
David Walker Barker posted some neat pictures yesterday on Bottle Diggers and Collectors on facebook that I though were pretty cool and wanted to be nested in a post.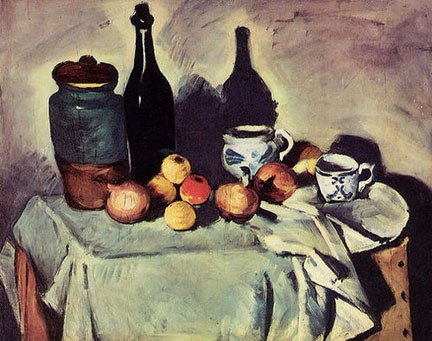 Of course we have all probably seen many great Renaissance masterpieces consisting of still life's of fruit, flowers, a wine glass and a bottle but as you will see from some of these pictures below, we are still painting on bottles as an art form of expression. I am sure some of us have even painted bottles and many others have created sculptures and lamps with bottles.
Read More: The Beer Can House – A Houston Landmark
Read More: Oro Grande California Bottle Tree Farm
Read More: Thailand's Million Beer Bottle Temple
Post Revision:
Ferd
Please know that your blog Peachridge Glass, is must read for me every week regardless of the demands of work or family. As a point of reference, our paths have crossed at the Baltimore Show as I am a collector and digger living in the DC area but originally from New York's Hudson River Valley.
The reason for my email stems from your recent post on painted bottles; I would be remiss not to share with you the art of of Scott Jordan of New York City. Scott is a bottle digger and amateur historian who makes his living repurposing past objects and recovered artifacts into remarkable art. To this end, I invite you to look at his painted bottles and collages on his website New York Artifact Art and New York Artifact Art – Scott Jordan. He and his business partner also make spectacular jewelery from the artifacts recoverd — my wife, daughter, sisters, mother, aunts and grandmothers have all been the beneficiaries for many a Christmas. I believe you have been to Scott's website because of the image you posted of the digging crew, including Chris Rowell, drinking a few beers after a Manhattan privy dig. You will see on the page links provided, wonderful painted bottles, other paintings, and a variety of interpreative collages. At the same time, I invite you to take a look at his stunning book Past Objects or, as noted in the New York Times. Scott has been selling his book at the Baltimore Show for couple of years; on occasion he has sold artwork at bottle shows but primarily sells his art and wearable art at NY markets (TheMarket, NYC, 159 Bleecker Street and, in December, at the Columbus Circle Holiday Market at 59th Street & Central Park West).
Thanks for the good reads,
Andy