Exciting news from Jim Schmidt, my Houston celebrity friend, FOHBC member and historian extraordinaire. Jim joined our antique bottle and glass community ranks a year or so ago and brings major depth to the historical aspect of our collecting. This is yet another reason I am so excited about our growing membership for the FOHBC. Jim has been invaluable to me as a collector and consistently finds support material on Bitters bottles I am researching. His new book on Galveston and the Civil War is at the printer now so you can order by following the link below. I can not wait to get my signed copy!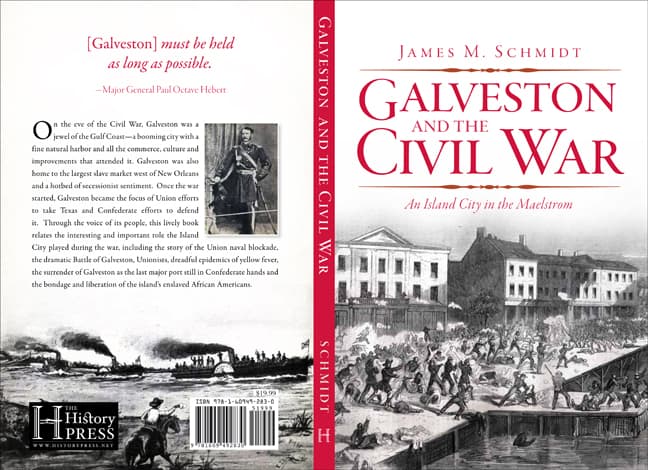 On the eve of the Civil War, Galveston was a jewel of the Gulf Coast–a booming city with a fine natural harbor and all the commerce, culture and improvements that attended it. Galveston was also home to the largest slave market west of New Orleans and a hotbed of secessionist sentiment. Once the war started, Galveston became the focus of Union efforts to take Texas and Confederate efforts to defend it. Through the voice of its people, this lively book relates the interesting and important role the Island City played during the war, including the story of the Union naval blockade, the dramatic Battle of Galveston, Unionists, dreadful epidemics of yellow fever, the surrender of Galveston as the last major port still in Confederate hands and the bondage and liberation of the islands enslaved African Americans. Order Jim Schmidt's new book.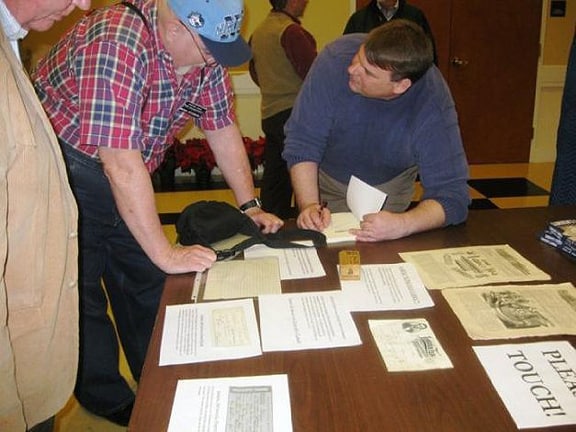 About the Author
A chemist by education and profession, Jim Schmidt is currently employed as a pharmaceutical research scientist near Houston, Texas. Jim has had a lifelong interest in history and has written more than fifty articles for the Civil War News and North & South, World War II, Learning Through History and Chemical Heritage magazines and other publications. He is the author, editor or contributor to four other books on the American Civil War, including Notre Dame and the Civil War: Marching Onward to Victory (The History Press, 2010). He has given presentations on Civil War history to groups across the Midwest, South and mid-Atlantic. Jim Schmidt is a member of The Woodlands (TX) Civil War Round Table, the Galveston Historical Foundation and the Federation of Historical Bottle Collectors.
Biography
Hi! My name is Jim Schmidt and thanks for visiting my amazon.com Author Page! I am a chemist by training and profession and currently work for a biotech company near Houston, Texas. But by night (and by lunch!) I am a writer! I have always been interested in history, and have been especially interested in the Civil War for the past 20 years. My special interests are in Civil War medicine, Catholic chaplains and sister-nurses, and the intersection of business history and military history. I have been writing historical pieces for magazines and newspapers for about 15 years. My work has been published in *North & South*, *The Artilleryman*, *Learning Through History*, *World War II*, *Chemical Heritage*, and *Today's Chemist* magazines. My column, "Medical Department," has appeared regularly in *The Civil War News* since September 2000.
My books include "Notre Dame and the Civil War: Marching Onward to Victory" (2010), "Years of Change and Suffering: Modern Perspectives on Civil War Medicine" (2009), and "Lincoln's Labels: America's Best Known Brands and the Civil War" (2008).
I am currently researching and writing a new book on Galveston (TX) and the Civil War to be published in mid- to late-2012! You can learn more about my interests by visiting my "Civil War Medicine" or "Notre Dame in the Civil War" blogs or e-mailing me at schmidtjamesm@gmail.com.
Thank You!