Hello Mr. & Mrs. Meyer,
I hope this letter finds you both well. My name is Michael Doyle. I write for the insulator collecting hobby under the mast-head 'Left Coast Lines.' Some of my work has been published in Crown Jewels of the Wire, a hobby journal and the National Insulator Association newsletter, Drip Points, as well as other insulator and bottle collecting hobby media. I am one member of a team involved in researching and recording the history of the Overland Telegraph portion of the Transcontinental Telegraph of 1861 [TTRG.INFO] between Salt Lake City, Utah and The Washoe District of the Carson Valley which was at that time a somewhat unorganized part of the Nevada Territory.
Please consider posting the following material along with the attached graphics.
Thank you,
Michael
---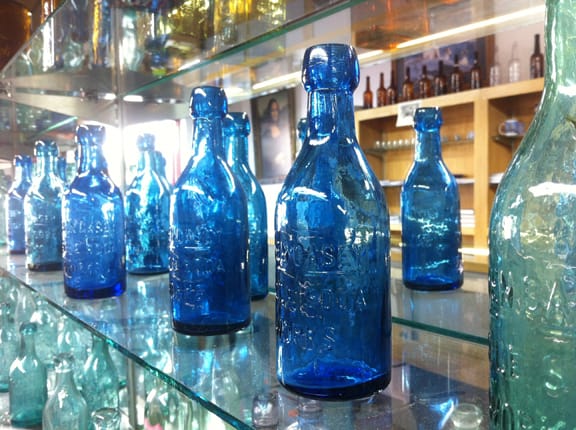 Left Coast Lines Presents Jim's Trading Post – On US-50 in Austin, Nevada
As some of you already know, Lou Hall and I drove from California to Missouri for the 2012 NIA convention. We took the trip lightly and in so doing stayed off of the interstate highways as much as was practical for the geography. As is our habit, we stopped and visited museums, shop owners, farmers, wide spots in the road, historians, and collectors across the western and central USA. During one such visit on US-50 in Austin, Nevada we met a shop owner with whom we have had quite a few dealings. This is a short story about that meeting.
Insulators at Jim's Trading Post are all best condition entry level collector quality or above and they seem to be reasonably priced for their superior condition. The shop features very high quality silver and turquoise jewelry, Insulators, Whiskeys, Bitters, Sodas, and Inkwells. The original design jewelry is the best of its kind in my opinion. The shop also features sparkling minerals, interesting rocks, colorful glass bottles and nicely appointed Indian craft work items.
Jim works long hours at a nearby turquoise mine that is his 'bread & butter' and he really enjoys bottles and insulators. Alice is Jim's assistant in the shop and they make quite a team. They are wonderful story tellers and always willing to trade and deal. If you have good stuff to trade then take it with you to Austin. They'll even deal by phone and email. If you see something in these pictures that you'd like to know more about then feel free to give Jim and Alice a call or send off an email. If you want to talk serious trade, I can tell you Jim is always looking for best condition Mickeys, Purple Tolls, Whitall Tatum #1s, and Carnival Pyrex pieces. Just sayin…..
If you are heading through Nevada you will really enjoy a visit to tiny Austin which is an 1862 silver mining town. Don't miss the International Cafe across the street and down a bit from Jim's where at least two Overland Telegraph Wades have been dug around the retaining wall by the co-owner Reuben Gallegos. Reuben and Sissie are western mining camp glass diggers & collectors who live on the top of the hill in Austin giving them a breath-taking evening panoramic view of the Reese River Valley to the west. Perhaps I can get some decent pictures of Reuben's collection of Western Whiskeys, Pepper Sauces, Umbrella Inks, and Sodas for a future issue.
Jim's Trading Post
96 Main Street
P.O. Box 40
Austin, Nevada
89310
775.964.1348
hounddog711@gmail.com
[PRG] Might make an interesting stop before the FOHBC Reno Expo later this month!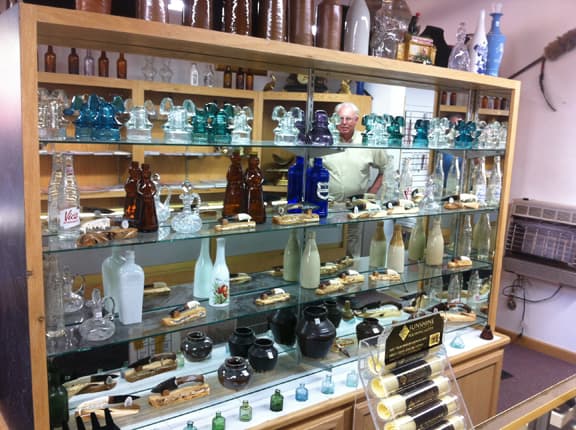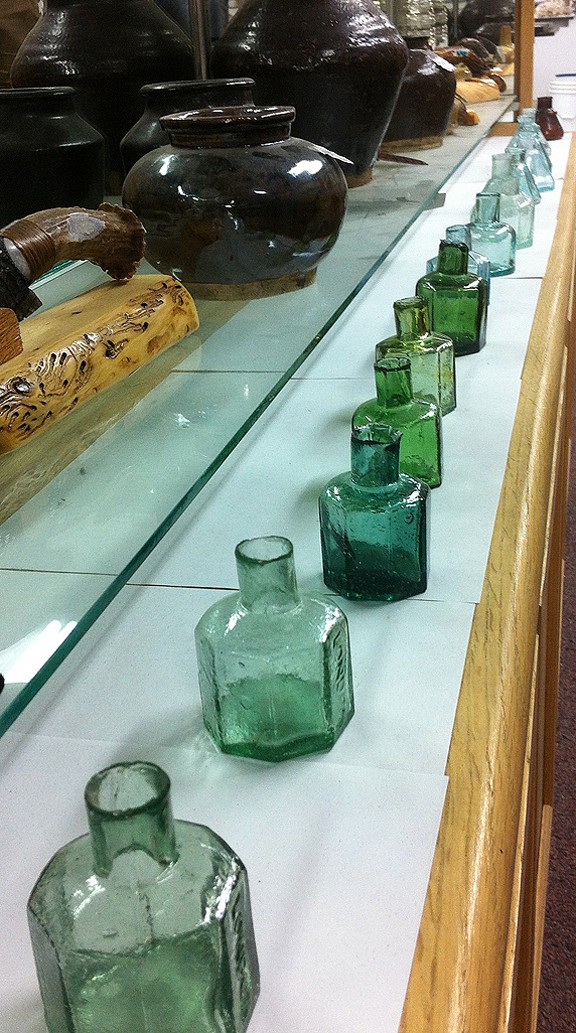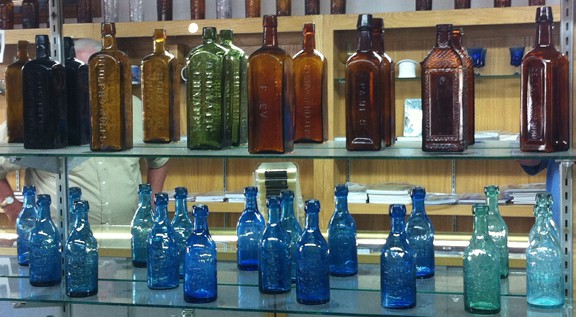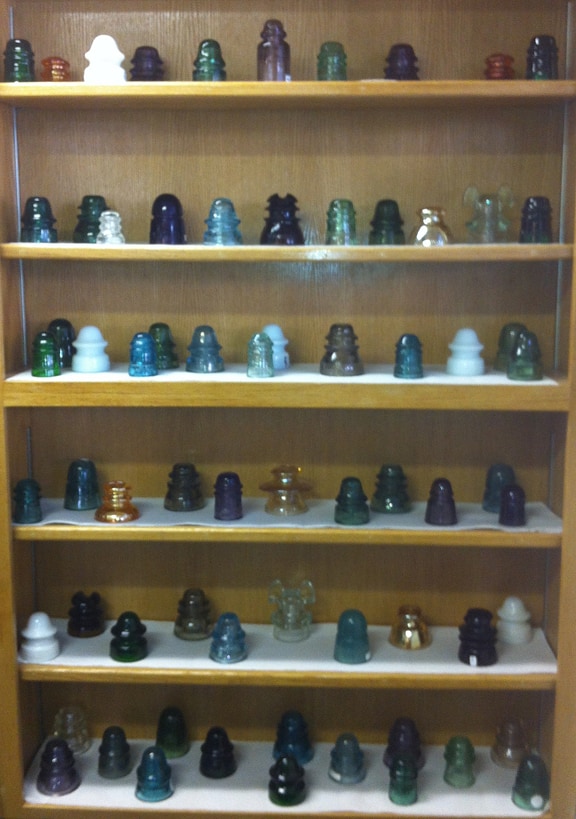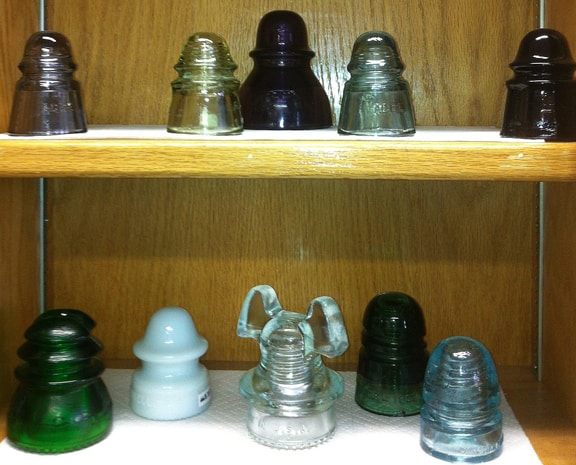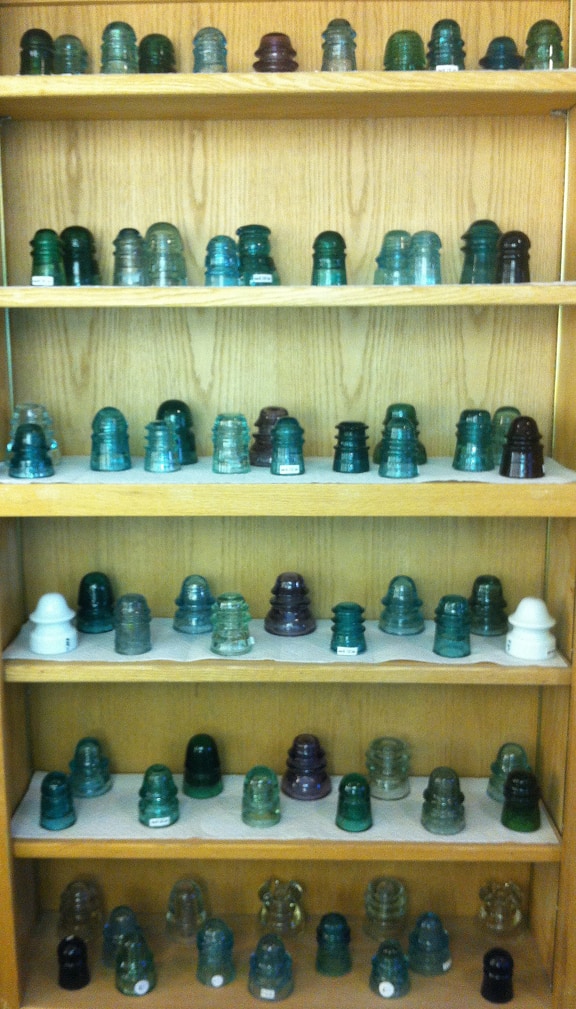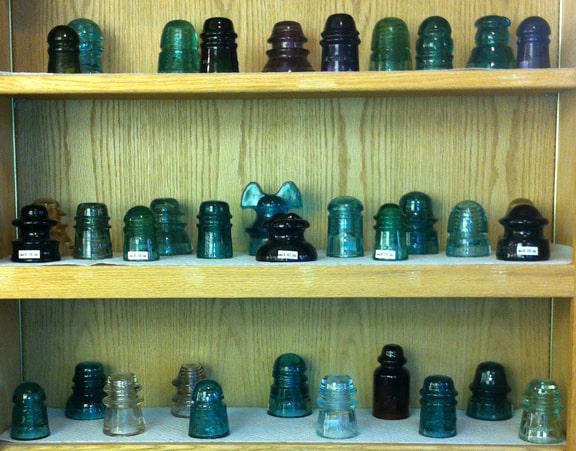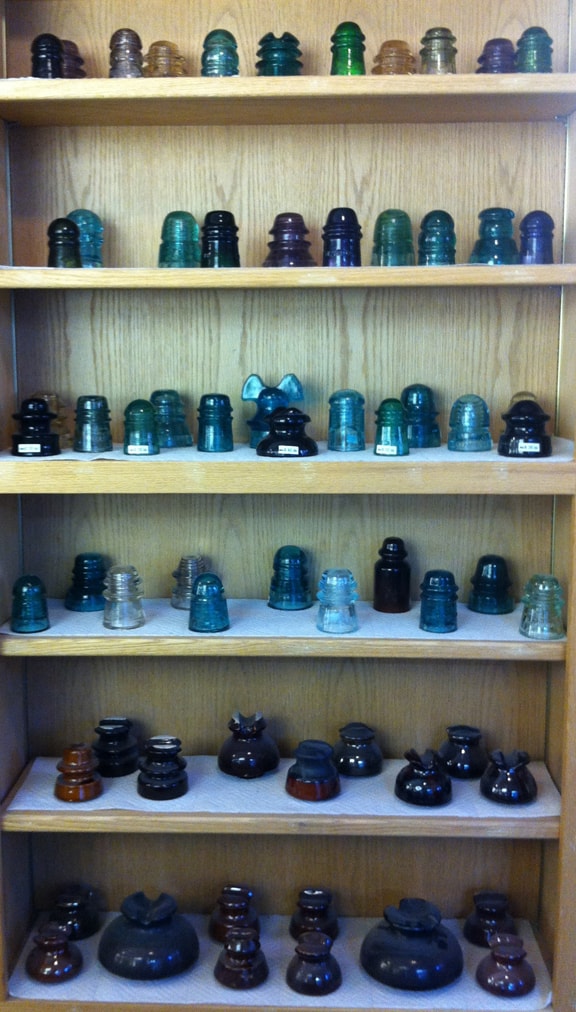 ---
Austin, Nevada is a small, unincorporated community located in Lander County, Nevada, in the United States. In 2010, its population was 192. It is located on the western slopes of the Toiyabe Range at an elevation of 6,605 feet (2,013 m). U.S. Route 50 passes through the town.