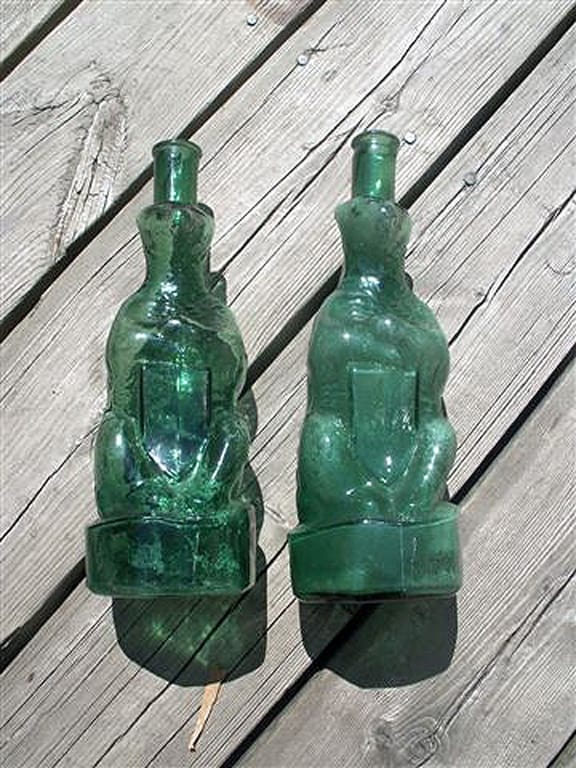 I received the following email and pictures of two (2) gorgeous green figural Bear bottles that were dug in Toronto. I like the color and while I am familiar with the mold, I am unfamiliar with the embossing. My similar olive example is posted further below.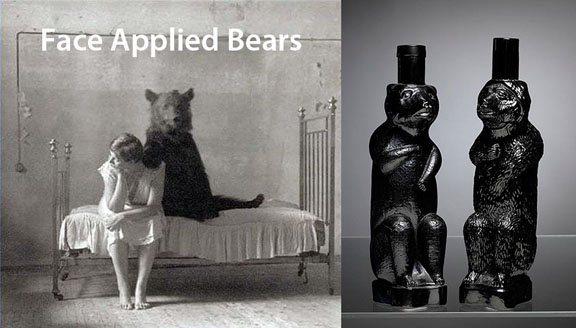 Hi Ferdinand, I am not really in to bottle collecting yet, but I did some serious digging for bottles in Toronto with my son years ago, lots of fun!!
I got my hands on a couple of figurine BEAR bottles, that I can not find anywhere. That is when I found your "awesome" site, and found a bear bottle very close looking, but still different! I took some pictures, and sent them out to you, to see what you know about the pair!?
The bottles are 10-1/2 inches tall, not really cleaned yet, and green. In the middle (back) it say's; "FEDERAL LAW FORBIDS SALE OR RE USE OF THIS BOTTLE". The bottom (back) say's; "CONTAINER MADE BY CIA VIDIRIERA DE TOLUCA, S.A.
Thank you kindly……..Ralph K
Read Further: Grrrrrwllll…….Figural Bear Bottles