A selection of Medical Almanacs
10 June 2012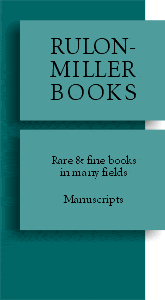 I came across Rulon – Miller Books in St. Paul, Minneasota while looking for some information on a post I am developing. Within their site are some really wonderful Almanacs related to some of the medicines, cures and bottles we collect. Check it out.
Visit Rulon – Miller Books – Mostly Medical Almanacs
I have re-posted some of my favorites. In many cases, I possess examples of the product and related advertising. This is really a nice resource.
---
---
---
---
---
---
---
---
---
---
---
---
---