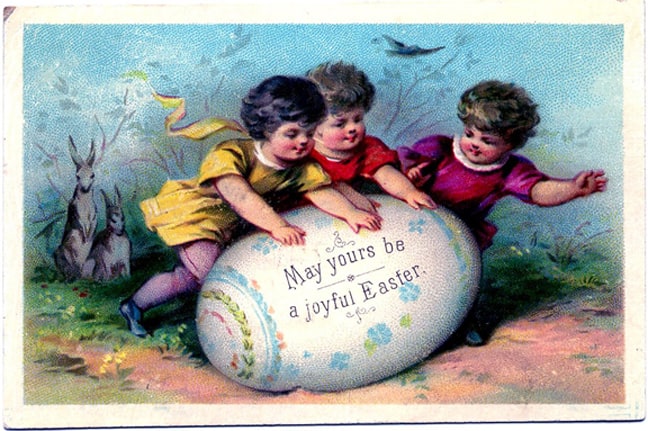 Some Antique Glass Rabbit Candy Containers
07 April 2012
---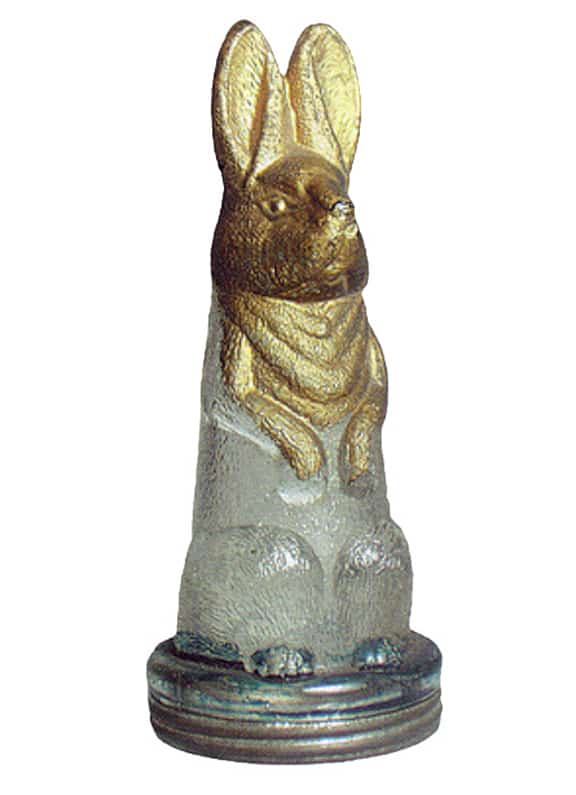 Thinking of Easter tomorrow, I am reminded of one of the first bottle auctions I participated in, which was Glass Works Auction 64 in December 2002. I really was attracted to the above pictured Rabbit Candy Container and was fortunate enough to win it. The piece remains in our collection where many other 'whim' bottles have been relegated to back shelves or sold at shows. The description of the container is as follows:
RABBIT CANDY CONTAINER, Forepaws Next to Body, Clear glass with 90% original gold and blue paint, 1 OZ AVOR – USA, 5 1/4″ h, original metal screw cap, Glass Works Auction 64, Dec 2002
Searching on-line I have put together a few more pictures of antique glass rabbit containers.