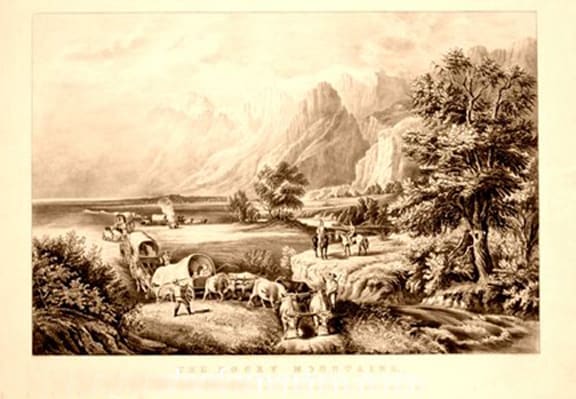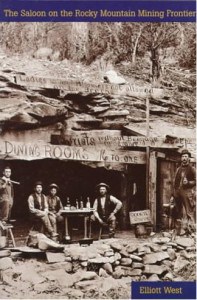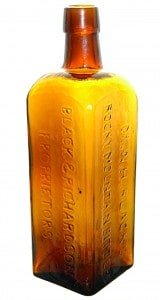 Matthew Tigue Levant over on facebook Antique Bottles for Sale posted that he is "looking for any med, bitters, cure bottles with the word "Mountain" embossed in the glass".
That made me think a moment about my Bitters collection. The Dr. Black's Rocky Mountain Biters, Blue Mountain Bitters, Sharp's Mountain Herb Bitters and Mountain Root and Herb Bitters came quickly to mind. I suspect there are others so when I reunite with my collection at home I will look. The Dr. Black's which constitutes this post is Extremely Rare. I actually have two (2) examples from the Dr. James Carter Collection that was auctioned off by Glass Works in successive auctions back in 2008.
As with many cases, I can not tell you much more than what is listed in Carlyn Ring and W.C. Ham's Bitters Bottle book which is as follows. We will have to wait until some advertising and/or a labeled example surfaces.
B 116  DR. BLACK'S ROCKY MOUNTAIN BITTERS, Circa 1865 – 1875
DR W. H. BLACK'S / ROCKY MOUNTAIN BITTERS // f // f // BLACK & RICHARDSON / PROPRIETORS // // b // B.F.G. CO.
9 x 2 3/4
Square, Amber, LTC, Applied mouth, Extremely rare,