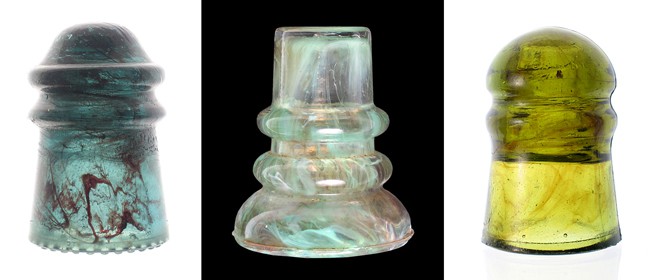 If you haven't yet heard…Ray Klingensmith and Pole Top and Glass Discoveries is having TWO Winter Auctions. These include: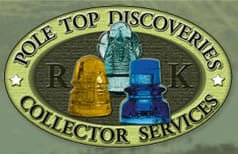 Pole Top Discoveries' Auction #66 
Insulators & Signs, Online Bidding Begins: Sunday, February 19.
 Insulators & Signs, Sale Closes: Tuesday, February 28 at 10 P.M. Eastern Time. The POLE TOP DISCOVERIES Catalogue contains over 135 INSULATORS, numerous NIA COMMEMORATIVES and over 60 PORCELAIN TELEPHONE SIGNS.
I've posted some of the Porcelain Telephone Signs below.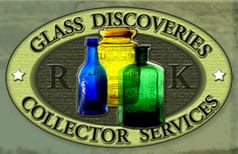 Glass Discoveries' MARCH Bottle Auction start & close dates to be announced soon!
Bidding will begin in late February.
 Sale will close in March. The GLASS DISCOVERIES Catalogue contains BOTTLES, FLASKS, JARS and related items.
ORDER THE AUCTION CATALOG. Ray puts out the best catalog by far, museum quality. Large color pictures of all items. Price is $28 ppd. in the U.S, or $35 when shipped to Canada. International, please inquire.