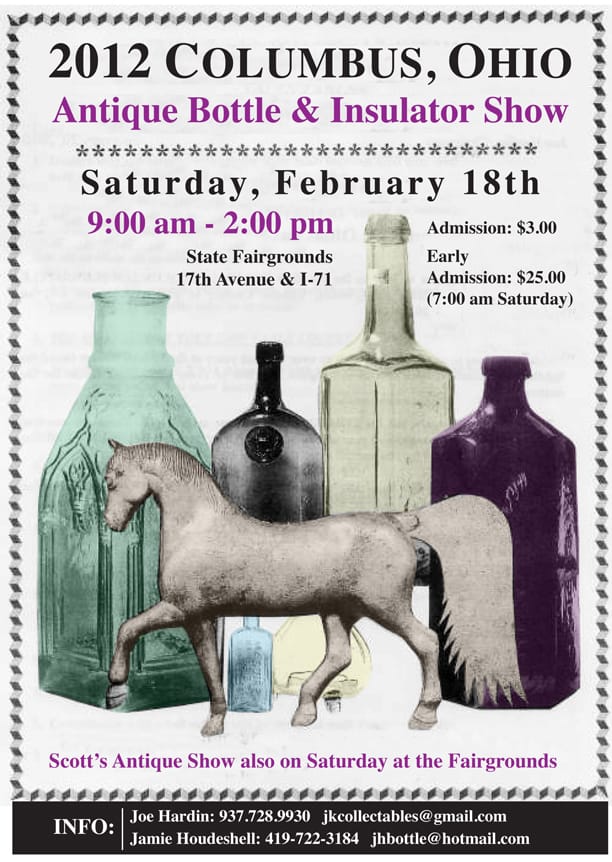 Show Date: Saturday, 18 February 2012
Show Time: 9:00 am – 2:00 pm
Public Admission: $3.00 (*Fairgrounds Parking is $5.00) *plenty of parking available.
Early Bird Admission: 7:00 am – 9:00 $25.00 You get in there while the dealers are setting up!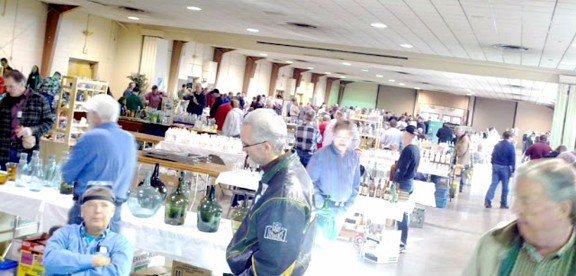 Show Location: The show is in the RHODES CENTER building at the Ohio State Fairgrounds complex. The Ohio State Fairgrounds is located at 717 E. 17th Avenue, go west off I-71 at Exit 111. For driving directions and fairgrounds maps, click here. The showroom is huge, well lighted, and has wide aisles for shoppers, with plenty of space between the tables for the dealers. Restrooms in the heated building. Food concession provided by the fairgrounds ($$).
Weather: Link to the weather forecast for Columbus Ohio.
Shoppers Bonus: The famous Scott Antique Show is also the same day, also in the fairgrounds complex, so you can spend the day and hit both great shows, and find tons of treasures. Just walk across the street, do not move your car, or you will have to pay for parking again.
Extra-early Bird Bonus: There will be a fun Hospitality Party on Friday night from 7:00 pm to 10:00 pm (or later – it's a lot of fun!).
At the Baymont Inn Hotel: Complimentary food and drinks, and lots of good visiting with your fellow collector/dealers. Hotel website link and phone: 614-848-9696
Call for your tables NOW!
Co-Show Chairmen:
Joe Hardin: 937.728.9930 / jkcollectables@gmail.com
Jamie Houdeshell: 419-722-3184 / ‪jhbottle@hotmail.com