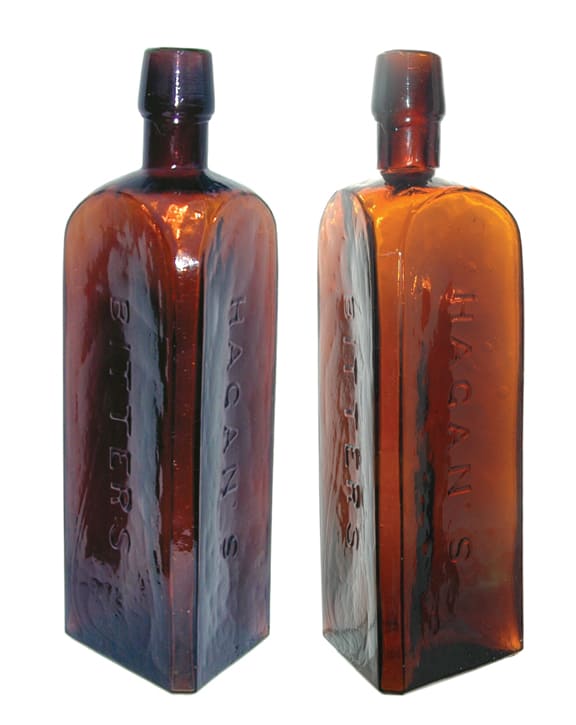 The triangular Hagan's Bitters –
Philadelphia 
& Atlantic City
02 January 2012 (R•122318 – Token and earlier information on John Hagan) (R•051119 – Swanson material)


My second post for triangular bitters bottles (see first post: The Triangular O.H.P. Rose's Peruvian King Bitters) leads me south from Rhode Island (home of the OHP Rose's Bitters) to Philadelphia and then further southeast to Atlantic City for Hagan's Bitters. The bottle address on their letterhead and label reminds me of one of my favorite HBO series, Boardwalk Empire which occurs during the prohibition era in Atlantic City. Hagan's Bitters was actually produced much earlier in Philadelphia by John Hagan.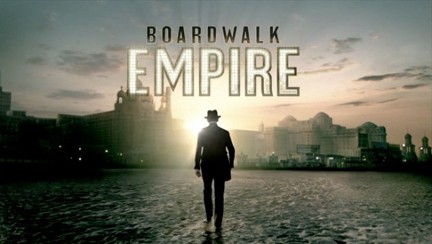 What is really interesting is that John Hagan, the proprietor of Hagan's Bitters, chose the triangular form for marketing purposes to stand out from all of the other square form bitters bottles. Even his trademark artwork (pictured below) celebrates the triangle geometric shape. Look at the triangle within a triangle typography treatment and at the triangle in the curtain shape, at the bottom of the angels gown and the shadow on the rug! Maybe I'm seeing too much but I doubt it. Some early subliminal advertising?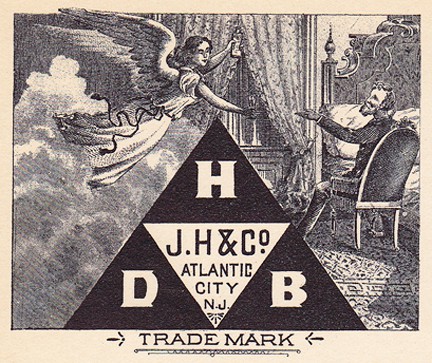 Actually, the use of an angel offering a bottle of Hagan's Bitters to a presumed Civil War soldier seems very similar to advertising art from Buhrer's Gentian Bitters (below).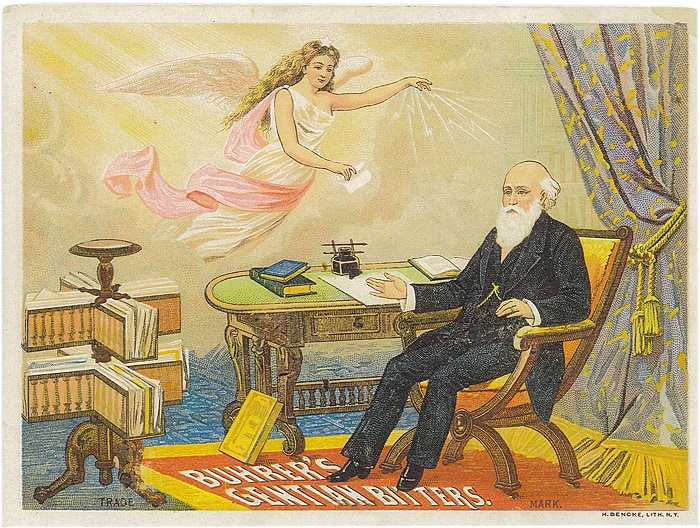 The brand actually has two lives as from 1861 to 1868 we see John Hagan advertising his Hagan's Aromatic Bitters from 30 Strawberry Street in Philadelphia (see below). He called it "The Best Stomach Bitters in the World."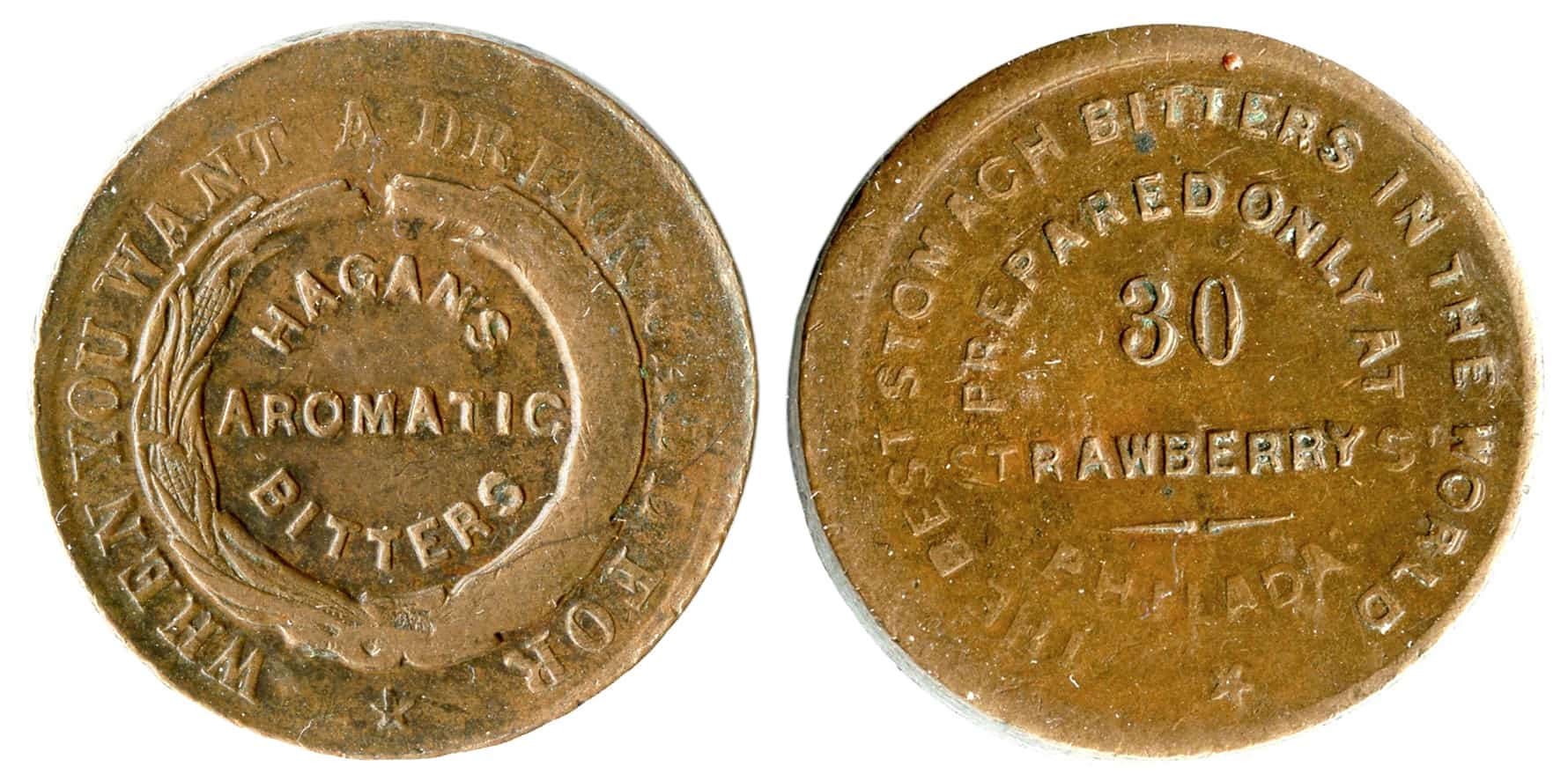 Civil War Token: Side A: When You Want a Drink Call For Hagan's Aromatic Bitters, Side B: The Best Stomach Bitters in the World, Prepared Only at 30 Strawberry, Philada [circa 1859-1868]
He dissappears after that and his letterhead and labeled bitters bottle mysteriously appear from Atlantic City, New Jersey 30 or years later. Note that the letterhead is predated from 1900 to 1909 and says established in 1859. Back then Hagan was selling bitters and segars.
The 1900s date span is way too late for an applied mouth bitters unless he was using his older, left over bottles. He is also pitching his bitters as Hagan's Vegetable Aromatic Dyspepsia Bitters as laws wee closing in on selling bitters loaded with alcohol and disguised as medicines. Prohibition was also just around the corner.
Oddly enough, I can not find any listings of John Hagan or J. H. & Co. in Atlantic City. Maybe his son continued the bitters business?
The Carlyn Ring and W.C. Ham listing in Bitters Bottles is as follows:
H.5  HAGAN'S // BITTERS // f //
L…Hagan's Vegetable Aromatic Dyspepsia Bitters for Restoring Appetite and Curing Dyspepsia. John Hagan & Co., Atlantic City, N.J. Established 1859
9 7/8 x 3 1/4 (7 5/8) 3/8
Triangular, Amber, LTC, Applied Mouth, Very rare
Invoice: Unused invoice advertising Hagan's Dyspepsia Bitters, Atlantic City, New Jersey. These invoices were bought from Mildred Hagan on May 1st, 1976 at the San Diego Bottle Show. She was in her 80's at that time and billed herself as the last of the family name. Excellent condition.

Above:  Hagan's Bitters with original label, amber, triangular, smooth base, 10″H, applied sloping collar, 3″ panel edge crack. American, C. 1875, extremely rare. – Jeff & Holly Noordsy
Note: A labeled example was offered at an auction in New Jersey, but the bottle was damaged during preview.
Note: Meyer example (pictured at top of post) purchased from Ed and Kathy Gray, FOHBC Memphis Expo 2004.
Thanks to Dave Bowers for image of Hagan's Bitters token and Philadelphia connection.
Select Listings:
1859:

Label: Hagan's Vegetable Aromatic Dyspepsia Bitters for Restoring Appetite and Curing Dyspepsia. John Hagan & Co., Atlantic City, N.J. Established 1859.
1861:

 John Hagan, aromatic bitters, segars &c., 30 Strawberry – 1861 Philadelphia, Pennsylvania City Directory
1862-1867:

 John Hagan, Bitters, 30 Strawberry – 1862, 1863, 1864, 1865, 1866 and 1867 Philadelphia, Pennsylvania City Directory
1868: 

John Hagan, Bitters, 518 S.Front – 1868 Philadelphia, Pennsylvania City Directory
1875:

Previous to 1882 the water supply of Atlantic City was obtained from cemented cisterns and wooden tanks, in which water distilled from the clouds was preserved, pure and sweet, for domestic and other uses. A gas and water company had been previously incorporated in 1875 by John Hagan, John J. Gardner, Levi C. Albertson, Alois Schaufler, Thomas Bedloe and Edward Wilson, and on June 15, 1878, the lighting plant of this company had been placed in operation, the holder being one that had been previously used on the Centennial Exhibition grounds in Philadelphia. In 1875, Mr. Hagan sank an artesian well to the depth of 200 feet, with the view of supplying the city with water, but the contractor, becoming financially embarrassed, the work was abandoned. The water plant of the Hagan company was never erected. – Absegami: Annals of Eyren Haven and Atlantic City, 1609 to 1904
1886:

MINUTES OF MEETING HELD Atlantic City, N. J., June 9th, 1886. The third annual meeting of the Association of Edison Illuminating Companies was held at the Hotel Brighton, Atlantic City, The meeting was called to order at 11 A. M. by F. S. Marr, as temporary chairman, with the following persons present: John Hagan, President – Minutes of Stated Meetings: With an Appendix, Containing Tables of Load Diagrams, Statistics of Economy, and "The Edison Standard Gauge" Association of Edison Illuminating Companies, 1887
1900-:

Blank letterhead invoice advertising Hagan's Dyspepsia Bitters, Atlantic City, New Jersey (above)