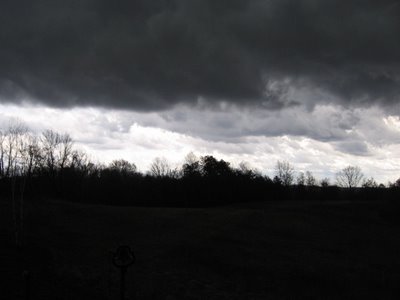 As I sit here in Alexandria, Louisiana after two (2) miserable, gray, rainy days (you may have heard about all of the rain Monday in Houston that followed me here), I post this picture that makes me feel better. There is nothing like glass and natural light to fuel your passion and to make you content.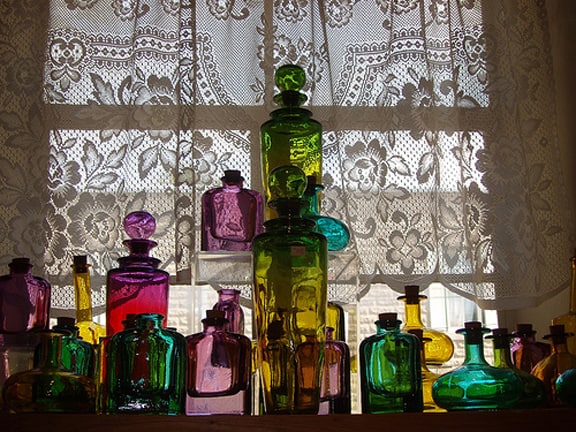 Yeah, I know some of you are thinking that this is inexpensive glass, it is not historical, it isn't a flask or medicine but that doesn't matter to me now, at this moment. We can do and talk about the classic glass later. You really do not need a lot of money to appreciate and collect glass either. This is about the emotions and feelings that glass instills in us. I am just a glass nut. This may sound really crazy but sometimes I find myself staring at ice cubes in a glass filled with cola and momentarily being captured by the brilliant amber and aqua coloration's, reflections and movement. I then start thinking about my Bitters bottles in my windows. Chain reaction. Get me a straight jacket and lock me up. More than once I've heard collectors say, "When I die, God willing, I want to be looking at my glass".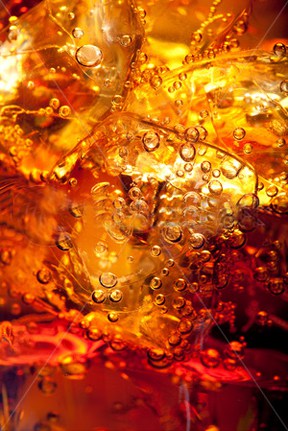 Look at this Texas window. A picture I post just as an example. It makes me wonder so many things like…is the window open? is there a breeze? Could there be a storm on the horizon? Is it in Tornado Alley? What is this room? Is it a bedroom? What is happening in the room? what time is it?, why are there lace curtains?, is it a women's room? Is someone taking a nap? On and on. I then feel at peace. All this happens quickly in our minds of course, but this just goes to show you the power of glass.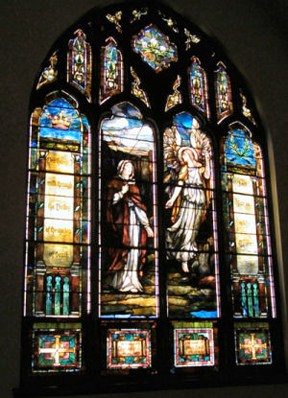 I wrote about this before in the FOHBC Bottles and Extras. My first cosmic glass experiences were sitting in Roland Park Presbyterian Church in Baltimore during the long sermons as a child and being captivated by the greatness and majesty of the stained glass windows and the movement of the sunlight and clouds beyond. Power and direction for life.