At one of the FOHBC National shows, four or five years ago, Elizabeth and I sat in on a seminar on the many copy cat brands of Coca-Cola. We were fascinated and really enjoyed the presentation and talk.
[Incoming to PRG]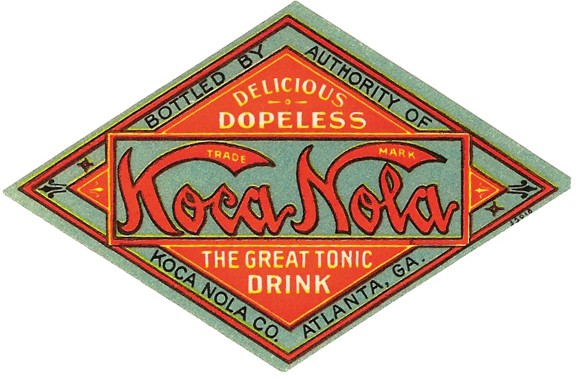 Hi, Ferd.
We check your site on a daily basis.
Have you visited www.KocaNola.com (which I built and maintain for Charles David Head)? Charles' book about Koca Nola is nearing completion. Bill Baab is coordinating publication of this much-anticipated new volume.
Have you visited www.HutchBook.com?  I am working on another round of HutchBook.com updates that will be posted yet this week. HutchBook.com currently contains 300+ (printed) pages of information about the history of the soft drink industry, the Hutchinson Era, closure patents, W. H. Hutchinson & Son, bottling, collecting, bottle books for sale, the Hutchinson Bottle Collectors' Association (HBCA), and much, much more.  We are continuing to build the Hutchinson Bottle Directory cataloguing almost 17,000 different Hutchinson bottles.
[PRG] A separate post will be developed for Hutchinson Bottles
Good collecting,
Ron F.
HutchBook@yahoo.com
www.HutchBook.com
(and)
KocaNolaBook@yahoo.com
www.KocaNola.com