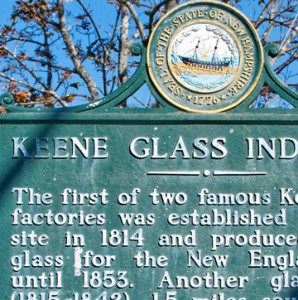 As usual, another great glass show in historic Keene, New Hampshire. The trees had less color than most years but, I tell you, there was a lot of glass color.
Our group of four (Jerry & Helen Forbes from Big Sur, my wife Elizabeth and I, from Houston) departed from the town of Southbridge, Massachusetts at 5:00 am and headed north for the 2 hour drive to Keene, New Hampshire. We timed our arrival for 7:00 am so we could have breakfast at Timoleon's Restaurant on Main Street in Keene. We do this every year. This allowed us to get in to the show at 8:00 am as early buyers (a steep $20.00 door charge but worth it and for a good cause).
One thing you can count on, and this is that the room will be filled to the brim with tables and maxed out with primarily New England and east coast glass. This year was no exception. Simply a great show. The east coast equivelent to the Auburn, California show (click for info) that we attend each December. Only 8 more weeks!