BROMO SELTZER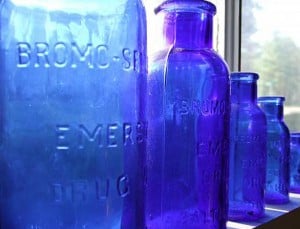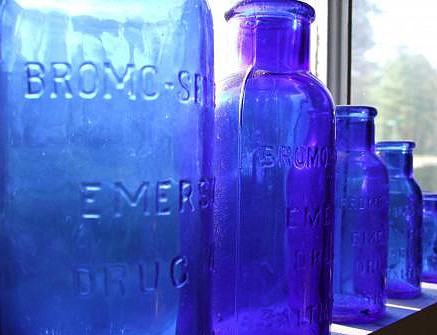 As a child growing up in Baltimore, you couldn't help to not notice the abundance of the pretty blue Bromo-Seltzer bottles or hear the jingle from their repeating ads. Even trips downtown, led your eyes to the wonderful Bromo-Seltzer Tower. The combination of finding an old post card (pictured below) and receiving a Bromo-Seltzer article by Cecil Munsey got me wandering down memory lane…
According to Wikipidia, Bromo-Seltzer was an antacid used to relieve pain occurring together with heartburn, upset stomach, or acid indigestion. Originally produced by inventor Isaac E. Emerson's Emerson Drug Company of Baltimore, Maryland Bromo-Seltzer was sold in the United States in the form of effervescent granules which must be mixed with water before ingestion.
In the days of classic radio, it was known for its slogan which was repeated rhythmically in imitation of a railroad steam engine: "BRO-mo-Selt-zer, BRO-mo-Selt-zer, …" There is also a clock tower in Baltimore, Maryland, known as the Bromo-Seltzer Tower, and has the name written on the face of the clock in lieu of the hours. Patterned on the Palazzo Vecchio in Florence, Italy, it is listed on the National Register of Historic Places.
The product took its name from a component of the original formula, sodium bromide; it contained 3.2 mEq/teaspoon of this active ingredient. Bromides are a class of tranquilizers that were withdrawn from the American market in 1975 due to their toxicity. Their sedative effect probably accounted for Bromo-Seltzer's popularity as a hangover remedy. Early formulas also used Acetanilide as the analgesic, a known poisonous substance.
Some good background articles can be found on the Cecil Munsey web site…