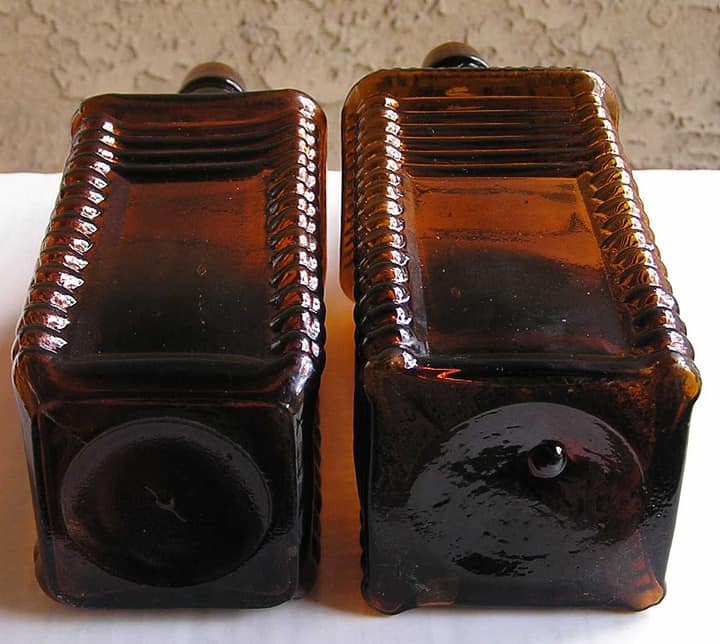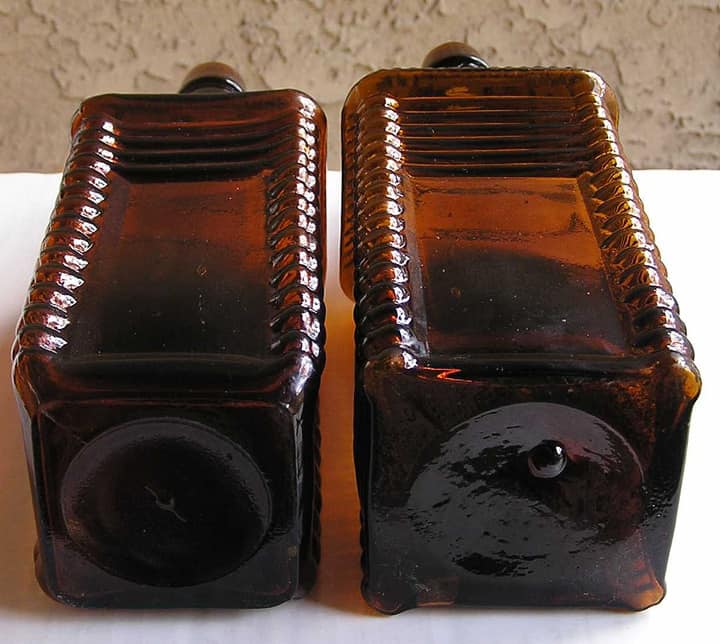 Had a FED Board meeting conference call last night. One of the topics was reproductions. As I thought, there is not much we can do as far as stopping a person from reproducing a bottle but we should encourage a mark, such as a debossing (not embossing) to distinguish the reproduction from the original. If the original intent is not fraud and is being noted and sold as a reproduction, this is legit. As long as we have an original desirable item, there will be a person who wants to reproduce it. Of course it is the scammer and next generation(s) buyer that we should be concerned about. Knowledge and education is critical. As Dick Watson said, there are a number of small-scale glass craftsman just looking for the opportunity and challenge to reproduce an original. We will be putting on a display at Manchester regarding this topic. Thanks to Jim Bender for heading this up. I get lots of spam e-mails in my quarantine report each night. Here is an interesting one that caught my attention. As we know, many bottle reproductions are made overseas. Not saying fraudulent reproduction is their intent, but you can see the opportunities.
Dear Manager,
This is Susan from Xuzhou Yongzhen International Trading Co.,LTD., Which is a professional manufacture of glass bottles. Our factory is located in Mapo Glass Container Industrial Park, which is the glass bottle production base. The company has passed the ISO9001:2000 international quality management system.
The company has a great variety of glass bottles, such as glass jars, wine bottles, beverage bottles, perfume bottles, pickles bottles, preserve jars, honey bottles, health bottles, glass cups, glass saucer, and so on. What's more, we can also design and manufacture according to the customers' requirement.
Best regards
Susan Lee
Xizhou Yongzhen International Trading Co.,ltd. Email: li@yzgarlic.com Website: www.yongzhentrade.com Address: Xuzhou city,Jiangsu Province,China Telephone:0086-516-83848799 Fax: 0086-516-83848788 Mobile: 86-15896429011

Read: Drake's Plantation Bitters and other Reproductions out in the market
Read: More on Reproductions from Jim Bender and Bruce Silva
Read: Repros? A Legitimate Place in the Hobby?
Will the real Drake's Please Stand Up?
Hi Ferd, wanted to send these photo's in to the guys in the know, I am not, at least on the Drakes. The one on the right is one I just got off Ebay #xxxx (Please Don't Publish this Auction #, I don't want to get in trouble) and the one on the left I got a while back. This recent info on the fake Drakes has freaked me out so can you check these out and give me any ideas of whether they are real or not? I talked to the seller and I believe the one on the right is good, its the slightly smaller 4 log I am wondering about?
The info that caused this I took off your site written by trellcott and it says: Setting the repro St. Drakes beside a bonafide, original one, I see some very subtle differences. Most obvious are the sizes of the label spaces; the repro has smaller space, about 2/3 the size of the original. The repro has indented, or concave sides along with the logs on all 4 sides. The embossings are very similar on both bottles.
So here is some pictures, feel free to look them over and I can do more if you need them. The bottle on the left is the suspect? the one on the right is the new one I just got and is?
Left weighs: 1 lb, 2.5 ounces, 10 1/8″ tall, Base is 2 1/2″ wide, the label space is 1 1/4″ wide (This is the flat of the space where the label would have actual sat) it looks to be a 4 log and has bulged sides and waves in the glass, there is wear from use on the base.
Right Weighs: 1 lb, 1.9 oz's, 10 1/8″ Tall, 2 7/8″ wide, the label space is 1 5/8″ wide actual label space, wear marks, bubbles, some haze came from an old Drakes collection. Looks to be a 5 log.
So I hear the fake Drakes is noticeable by size, both in height and the label space, any base markings (Mold Lines) what about by weight? Color? I have two 4 logs which are both about the same size, which are smaller than my other ones, but heavy in the glass and crude, Your thoughts? and thanks for taking the time to look at this stuff.
Rick Hall
I am probably just freaking out, I Hope. :c)