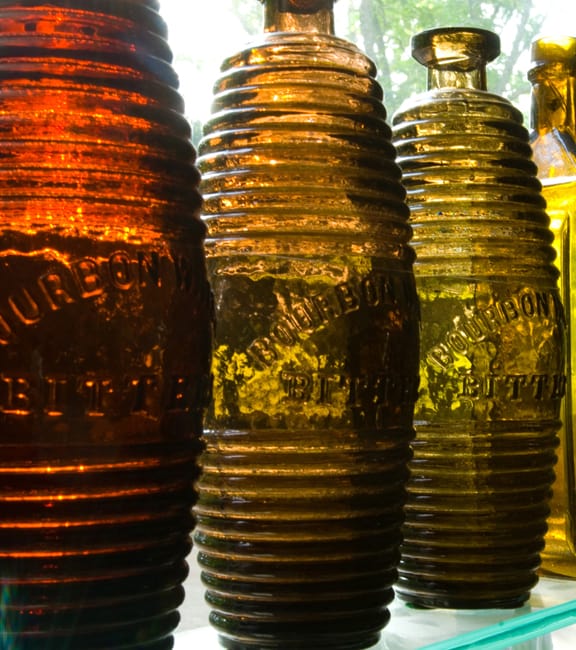 Peach colored

Bourbon Whiskey Bitters

added to Color Run
12 February 2012 (R•110214 update with advertisement above)

Yesterday I completed photography for two (2) new peachy coppery barrels that will join my run of  the popular figural barrel form of the Bourbon Whiskey Bitters. It is rather difficult to put together a distinct color run as the barrels are usually in muddier, similar chameleon tones. The Carlyn Ring and W.C. Ham listing in Bitters Bottles is as follows: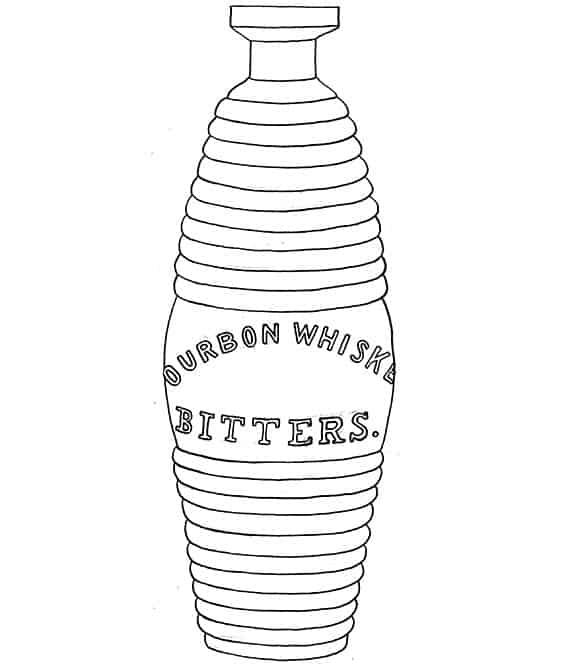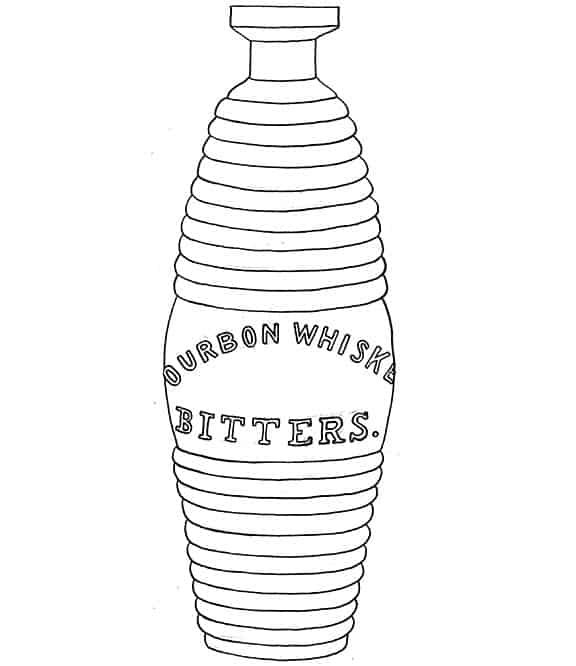 B 171

  BOURBON WHISKEY BITTERS, Circa 1860's – 1880's
BOURBON WHISKEY ( au ) / BITTERS. // c // Pollard & Company Boston
9 1/4 x 2 7/8 (4 1/4)
Barrel, 10-10, FM, Applied mouth, Aqua – Extremely rare; Amber – Very rare;
Puce, Strawberry, and Plum – Common
Label: Three overlapping circles
Left Circle: These bitters prepared of pure old Bourbon Whiskey and possess all its stimulating tonic and medicinal power. Modified and improved in its action on the system by the addition of many simple alternative and bitter tonics making them invaluable. A remedy in the treatment of lung complaints, bronchitis, dyspepsia, liver complaints and general debility and weakness of the system.
Center Circle: Bourbon Whiskey Bitters,
Right Circle: A wine glassful should be taken before each meal. Ladies and children should begin with less quantity and increase. As an agreeable stomachic these bitters are unsurpassed.
Read more:
Greeley's Bourbon Bitters – A Great Boston Bitters Barrel