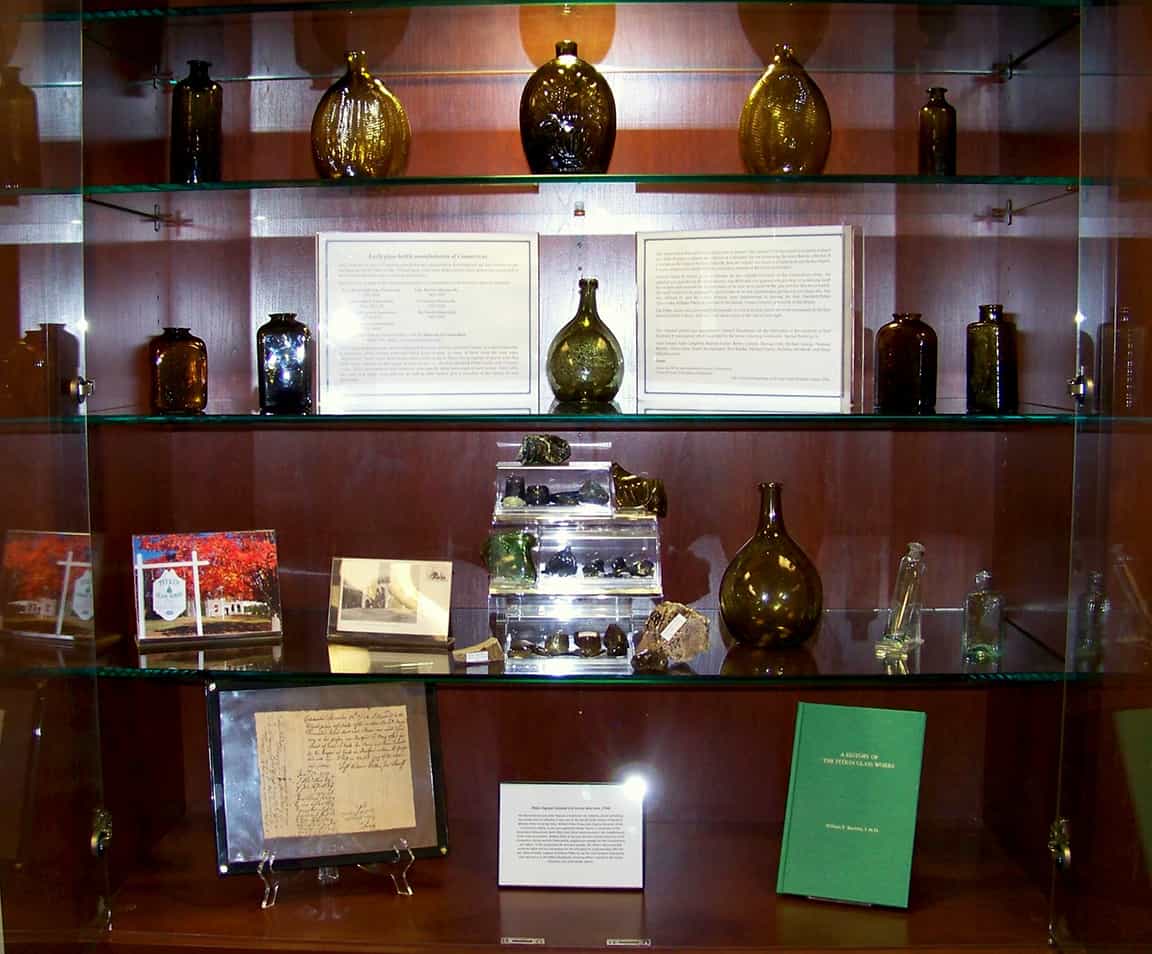 The donated bottle display that I spoke of at the national show
17 August 2017
Hi Ferdinand:
These photo's are of the permanent display that I assembled for the East Hartford Public Library with the help of many collectors on Facebook. The document was partially written and signed by William Pitkin in 1763. It represents Connecticut glass so as to encourage interest in history and our hobby.
You may find the story of the creation of the display interesting. I also recently donated a display to the National Bottle Museum. The last photo is a display that I donated to the Town of Colchester, Connecticut. I had a camera store there in the 1980s and collected local bottles and gave them to the Colchester Historical Society.
Jerry "Dyott" Dauphinais
PS: If you go to Facebook and search "pitkin project", you'll see some of the efforts for my endeavor.