The Cuero Texas Turkey Trot
28 November 2013 (Thanksgiving)

I've lived in Houston all these years and never heard of the Cuero Turkey Trot. The City of Cuero hosted its first ever Turkey Trot festival in November of 1912 (some say 1908), where an estimated 30,000 spectators flocked in to town to watch 18,000 turkeys herded down Main Street.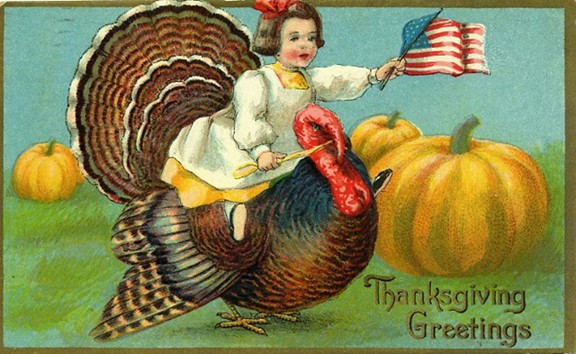 I am constantly amazed at how little I know about Texas so I thought I would check this event out on this special day. And guess what? There are even bottles commemorating the event. Read: Tidbit on Collecting Cuero Turkey Trot Bottles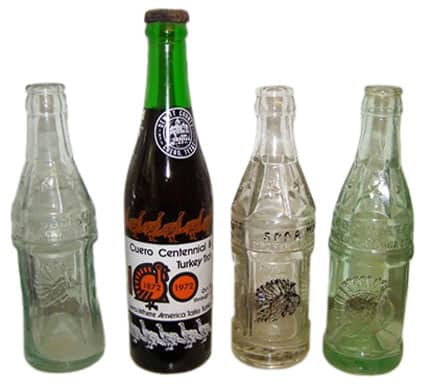 Cuero is a town in DeWitt County, Texas, with a population somewhere around 6,841 according to the 2010 census. It is also unofficially known as the "turkey capital of the world" (this is reflected in the Cuero High School mascot, the Gobblers).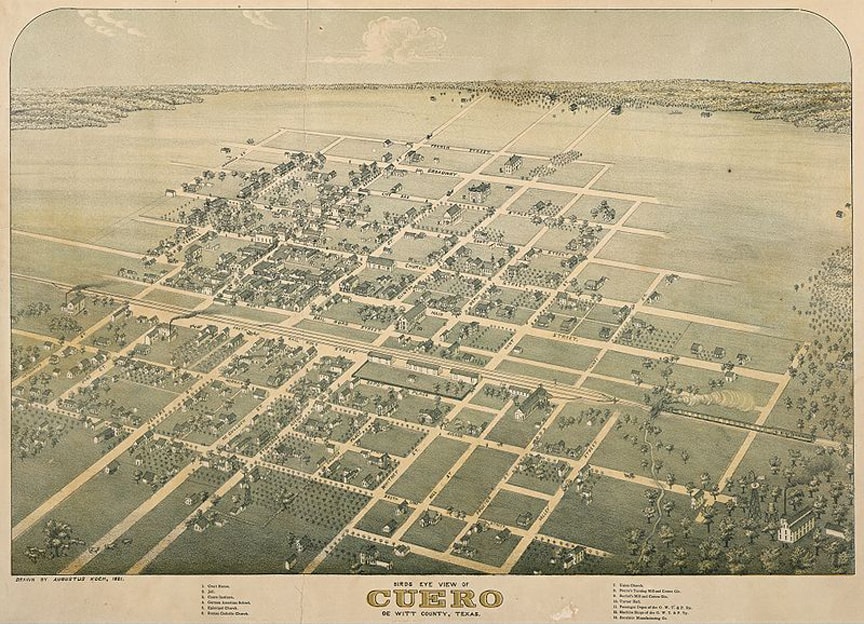 The city of Cuero had its start in the mid-19th century as a stopping point on the Chisholm Trail cattle route to Kansas. However, it was not recognized as a town until 1873, when it was officially founded (see 1881 map above). The city was named for the Spanish word meaning "hide", referring to the leather made from animal hides. The industry was extremely short-lived, however, and gave way to various forms of ranching. The city saw several Old West gunfights related to clan feuding following the Civil War
Cuero's population grew considerably in the 1870s and 1880s, as residents from the coastal town of Indianola, Texas, settled here after major hurricanes in this period destroyed sizeable portions of that city. Cuero thrived through much of the late 19th and early 20th centuries by the introduction and practice of turkey ranching in the area.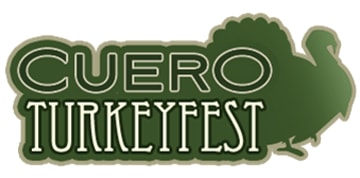 Turkey Fest is a local festival during which the townsfolk compete with people at various turkey-centric events. The competitions revolve around the turkeys each town raises and in which each takes immense pride. The events are the prettiest turkey contest, turkey toss, turkey trot, and turkey race. Unlike most Turkey Trots, where humans do the racing, in Cuero, the "turkey trot" involves racing actual turkeys. As many as 20,000 turkeys have been driven down the streets of Cuero. Since 1908, these gobblers, which could have been our national bird, would trot from their roosts along main street down to the packing house. People soon started flocking to see them. In 1912, the first Cuero Turkey Trot was held. [Wikipedia]