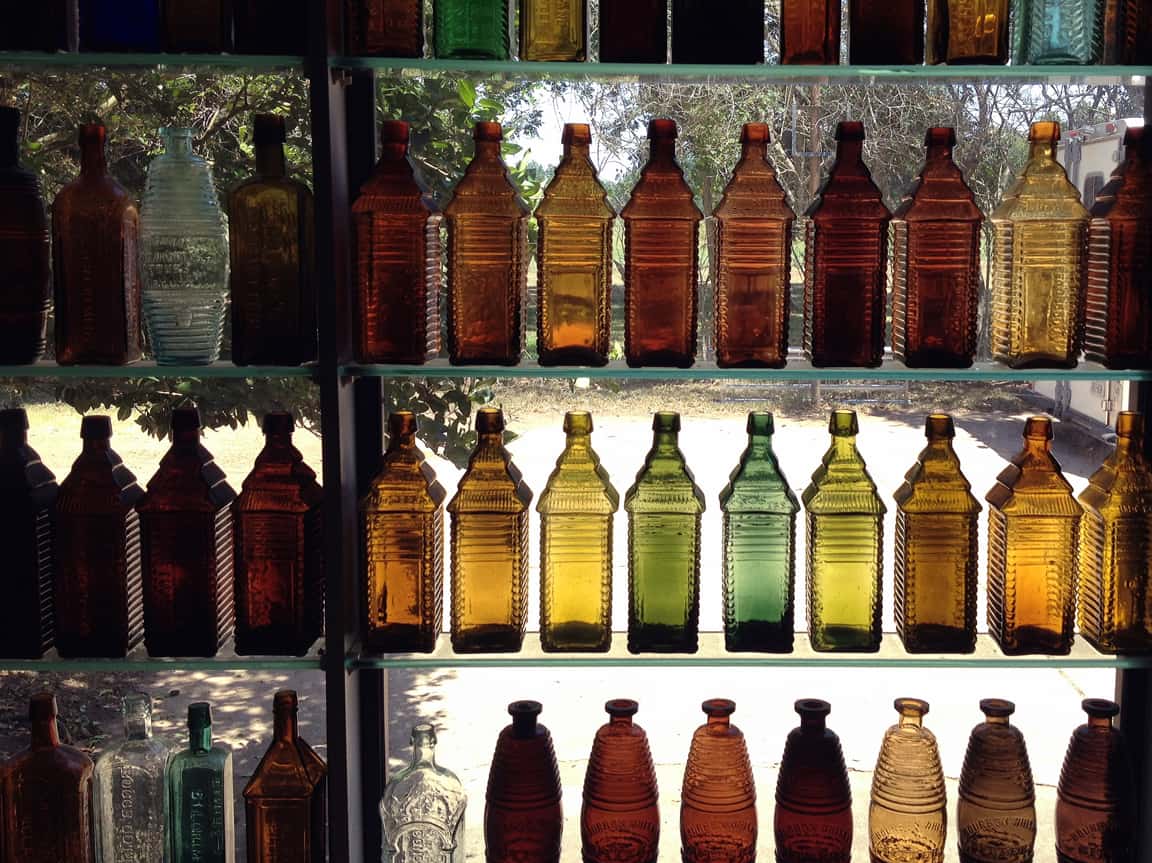 Determining bottle color standards with Peachridge 6-Log Drakes
14 September 2013

Michael Seeliger (Brooklyn, Wisconsin) recently visited us at Peach Ridge where Mike took exacting color measurements of my 6-log Drakes Plantation Bitters run and various other bottles using a color spectrophotometer that he designed. The device, which is pictured below, is carefully lowered into each bottle and a color reading is taken. This is only after it has been carefully calibrated using pieces of stained glass.
The eventual goal will be to measure enough bottles to get a standard chart of bottle and glass colors. So down the road you might have the following for some of the greens. Two amber readings are also listed.
3138 – Teal Green
3646 – Forest Green
3845 – Grass Green
4146 – Citron Green
4547 – Moss Green
5344 – Light Amber
5544 – Amber
This is pretty exciting work as color is subjective and is seen differently by each person. Having a standard might help a person understand a bottle color before it is added to a collection. Of course nothing will ever replace seeing a bottle color with your own eyes under various lighting conditions. I believe Mike is headed to Jeff Burkhardts to do the same process with his wonderful Drakes.