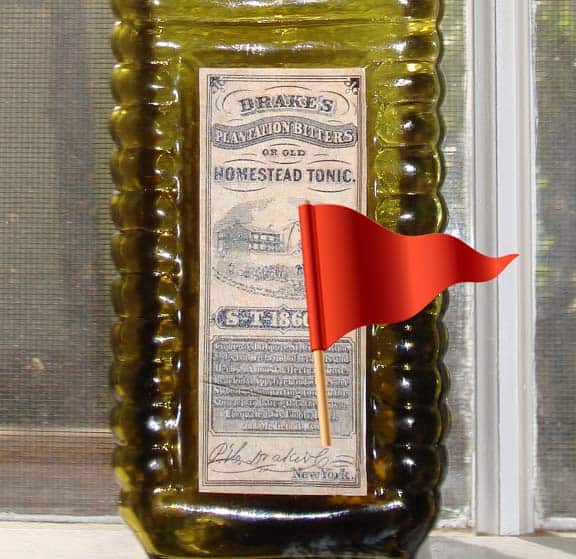 This morning I did a Red Flag reproduction post that stirred up some folks rightly so. Reproductions have been around forever and will continue forever as long as there is a desirable original to copy. I think us bitters collectors especially got our feathers ruffled since a Drake's was the topic.
I received two interesting responses via email and many shorter ones on facebook. I wanted to share the email from Jim Bender and the email and material from Bruce Silva.
Read: Drake's Plantation Bitters and other Reproductions out in the market
Read: Repros. A legitimate place in the hobby?
One of the great bottle experts on here should set up a listing with pictures of the reproductions and tell tale signs. This would help us all. I really enjoy all the info that the great people of the site contribute. Thank you all!
Stephen Youker (facebook comment)
---
Jim Bender Response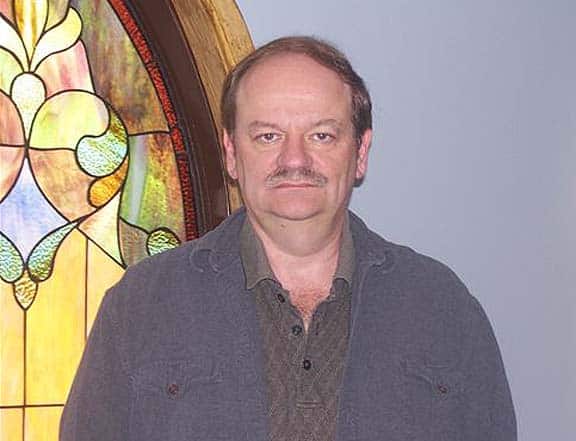 Hey Ferd,
I just saw on your web site about the repro Drakes. This guy has made repro Pickles, USA Hospital bottles, US Navy, clear umbrella inks, black glass ales and pontiled Mustard bottles for some time now. I bought my first bottles he made about 8 or 9 years ago.
I ran into a nice looking Olive green pint Pickle bottle bottle at the Brimfield Mass flea market. I new it was not old but it sure is nice. I then got a teal one and aqua one. He claims to have made cobalt blue ones but I have yet to find one. The USA Hospital bottles come in Amber, Aqua, Teal and Cobalt. I have one of each. You can tell they are not old. However I see them on ebay along with the other bottles they produce being sold as old. The clear umbrella ink is so good it can be pasted as old. It has a smooth base, the other bottles are all pontiled. The US Navy bottles are all over the shows here in the Northeast. I have even seen people put dirt in them as if they are dug. The Black Glass ales are great repros and are very hard to tell from old unless you are a blackglass guy.
I heard a few weeks back he was making Drakes and Robacks barrels but I had not seen one surface until now. I have the guys name and number here somewhere and I will see if I can find it. I have not spoke to him in years. They make them in Virgina somewhere at a glass house if I remember right. He puts a solid glass pontil rod on them not a tube which he claims marks it as a fake. He told me years ago he was making the stuff for Civil War actors and not to fake collectors out. I believed it at the time because I offered to buy at a good price a Cobalt Blue Pickle if he would put a tube pontll on it and he would not. He did tell me he had made a few Cabin bottles in Blue. I have never seen or heard of one showing up yet. I collect fakes and repros and have for years. I have a pair of Washington Taylors pints in Amber and Cobalt which I know are not old but can not find out where they came from. Maybe him ??? I am sure if he wants to he can make killer fakes.
Jim Bender
Hey Ferd,
Here's a few quick photos of some current repros made by this guy 8 or 9 years ago. I feel bad for new collectors out there.
Jim
It's Clevenger back from the Grave 🙂
---
Bruce Silva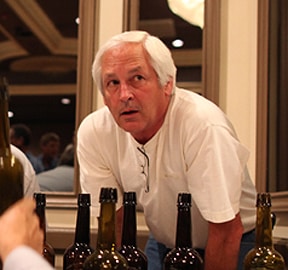 Ferd;
Much ado about old news. The drakes and the cathedral pickles are just the latest in the ongoing string of fantasy pieces. High quality repros of 19th century American glass have been around for at least the past couple of decades. And no, were' not talking about Wheaton's or the trash coming in from India, China, Mexico etc. ad nauseum.
And of course, the Clevenger Brothers, with works dating back as far as the nineteen thirties, deserve their place in the spot light as well…
A well known west coast collector commissioned the production of a very limited quantity of faithfully recreated and ornate cathedral pickles made several years ago. They were produced in incredible, but believable, colors, were as crude as one could hope for, and massive. If memory serves, over 14″ in height.
Many years ago, I purchased a Masons 1858 quart in amber. Later, about ten years ago, I also picked up two USA Hospital Dept. cylinders; one amber and one aqua. Although well made, and apparently comprised of 19th century cullet, (the glass had the "old ring" as opposed to the dead sound of modern glass), they were quite obviously "fantasy pieces".
The USA's had an odd refired punty scar that looked like the old bar or solid rod pontil mark. The top was also rolled, as opposed to an applied donut style. Still, they were incredibly crude and great window bottles for a fraction of the normal price of admission.
The Mason had a bust and grind top and the color was breathtaking. But something just didn't fit and I acquired it knowing that it most probably was not the real deal. Someone had gone to the trouble to distress the Masons in order to "age" it, but anyone with a red book could immediately figure out that it was most probably a well executed modern piece.
Here are photos of the jar and the aqua USA. I can't find the amber USA right now, but you'll get the idea. 'Nuff said~
Bruce
MASON'S PATENT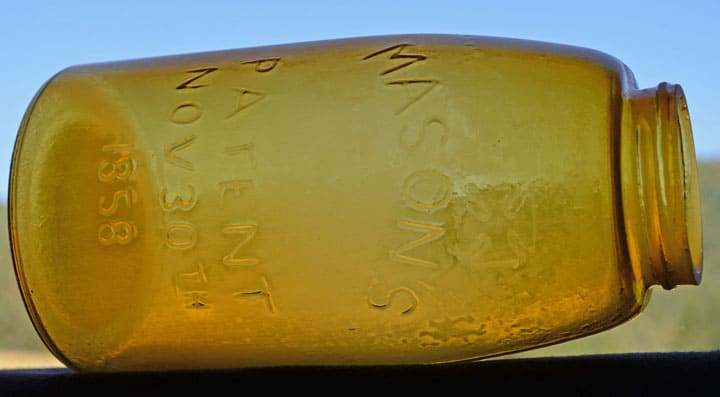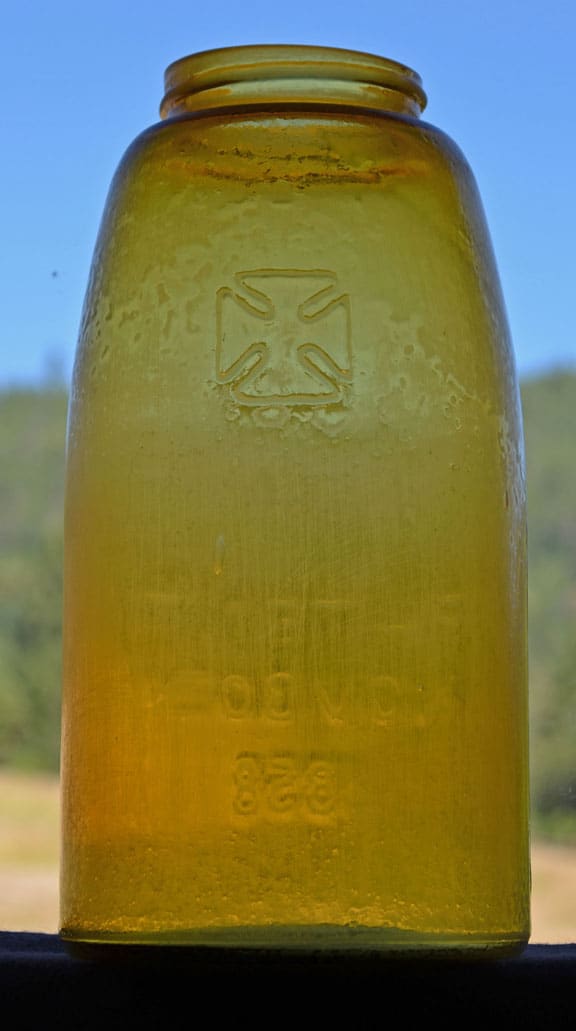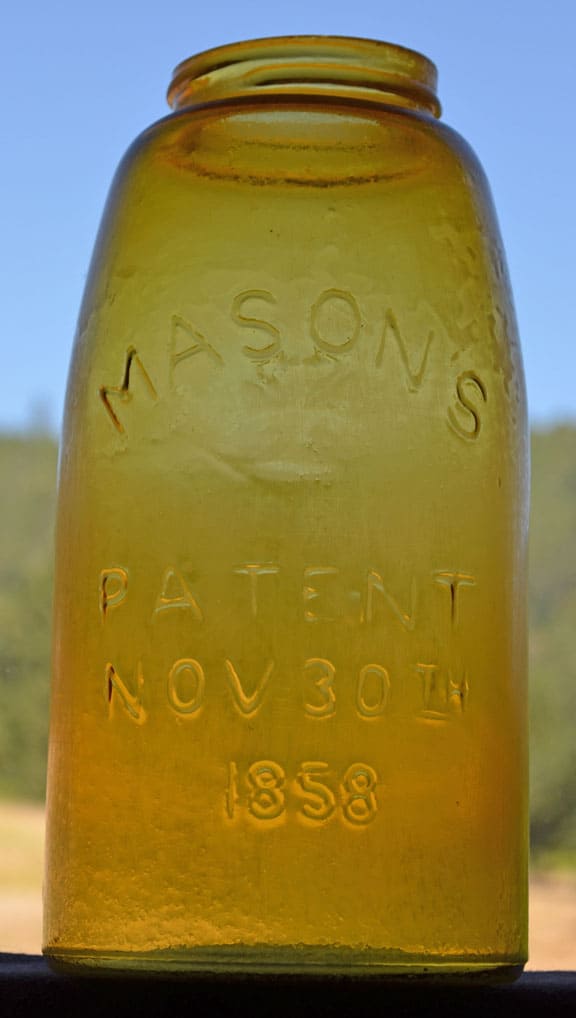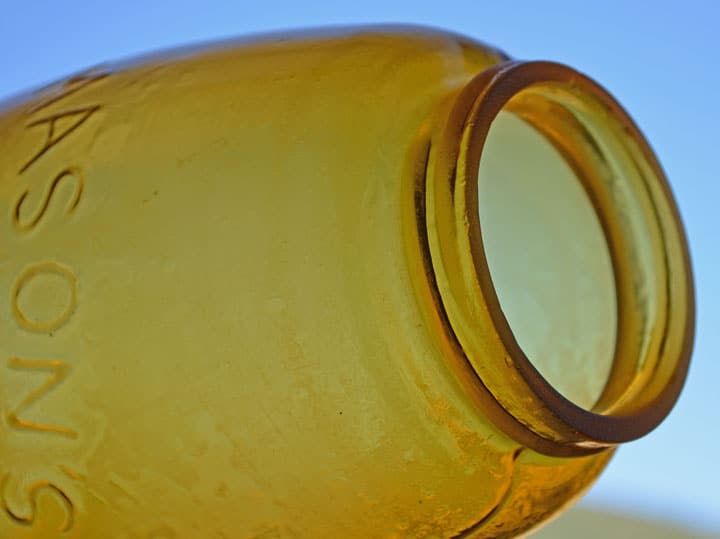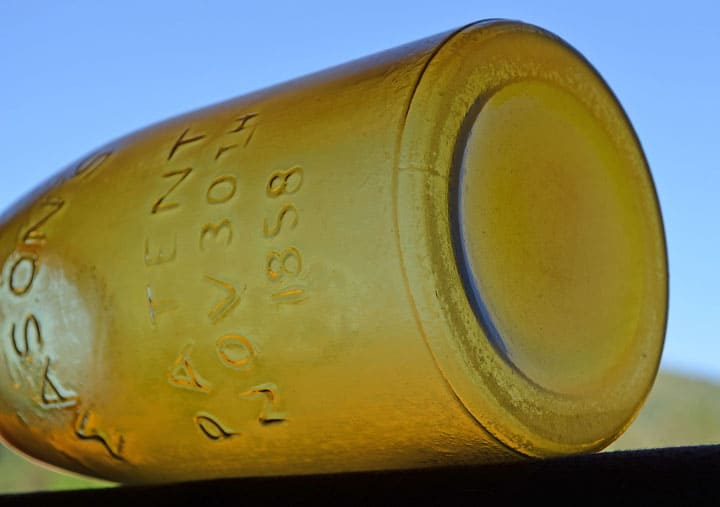 U.S.A. HOSPITAL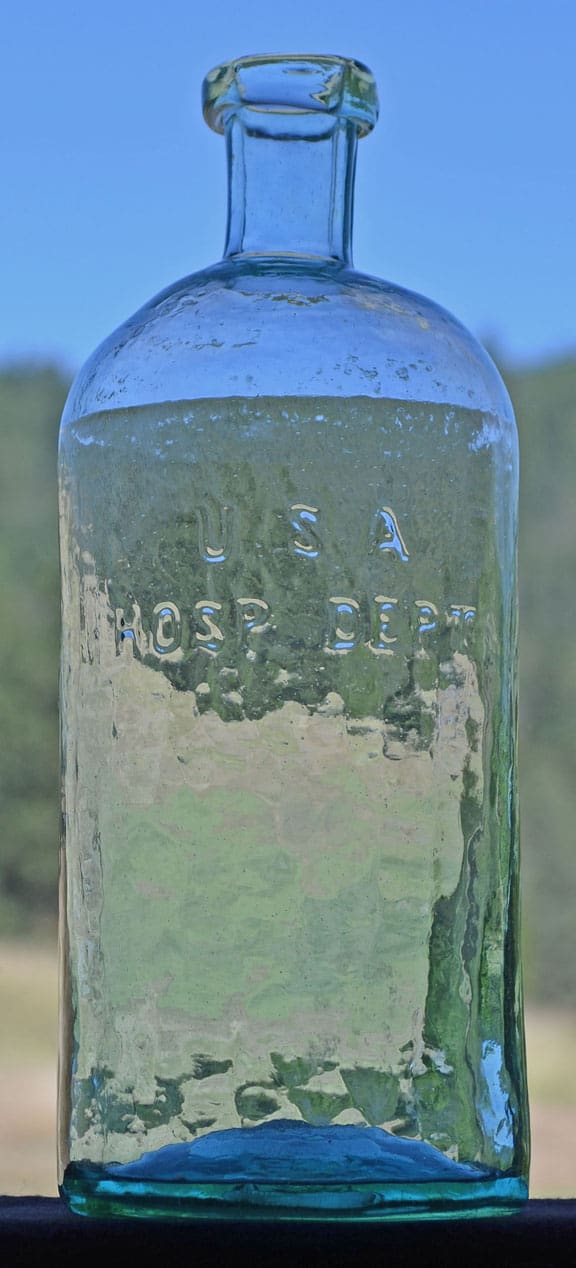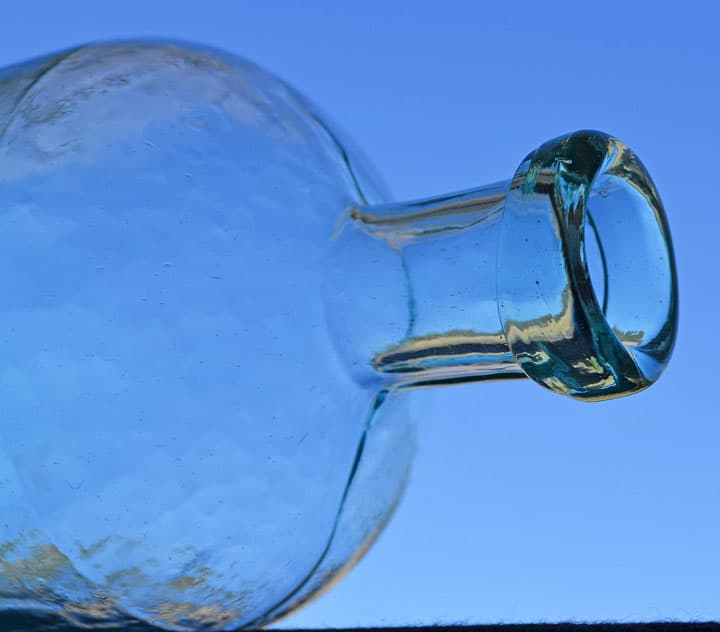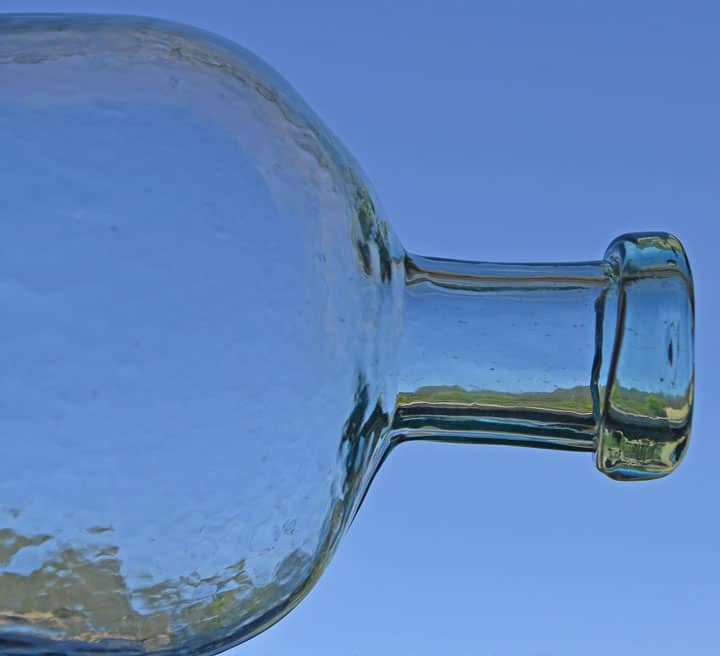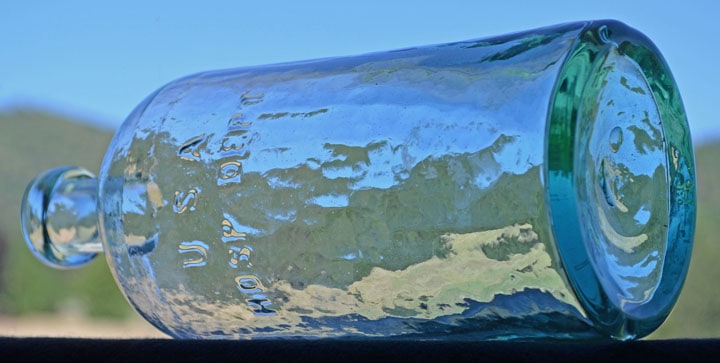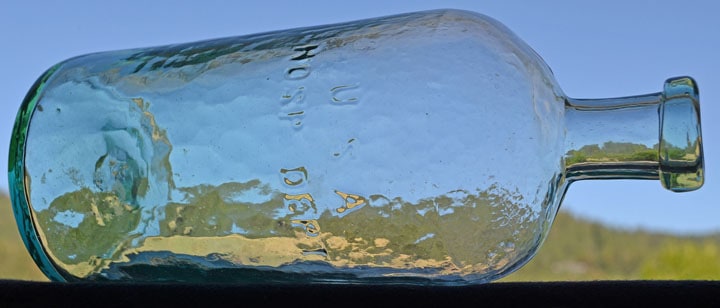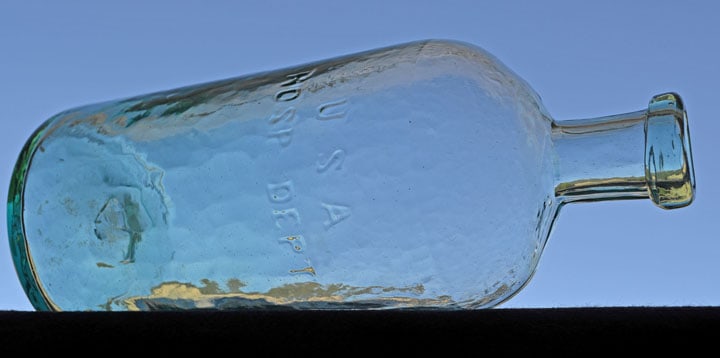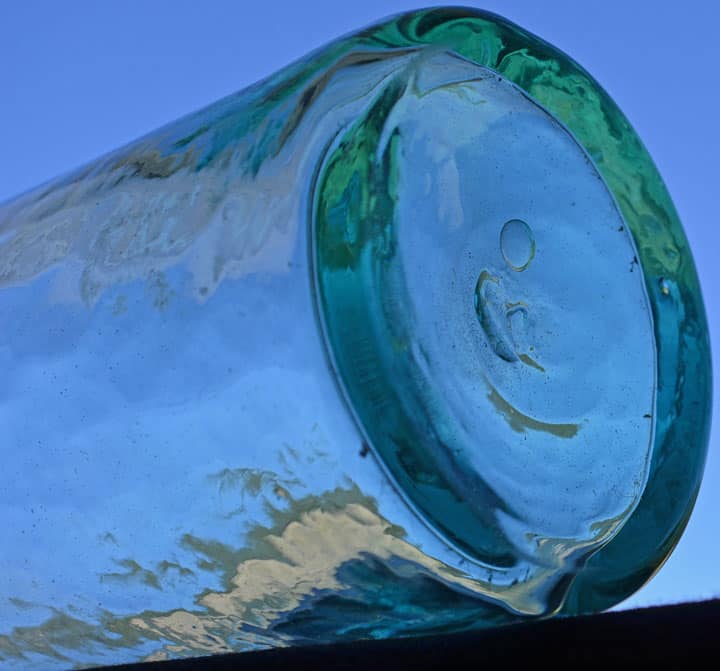 Ferd;
Meant to attach a couple of photos of the real deal for comparison. Whichmann shot them for an auction about the same time as I picked up the repros. My terminology of applied donut top may not be 100% dead on but it gets the point across.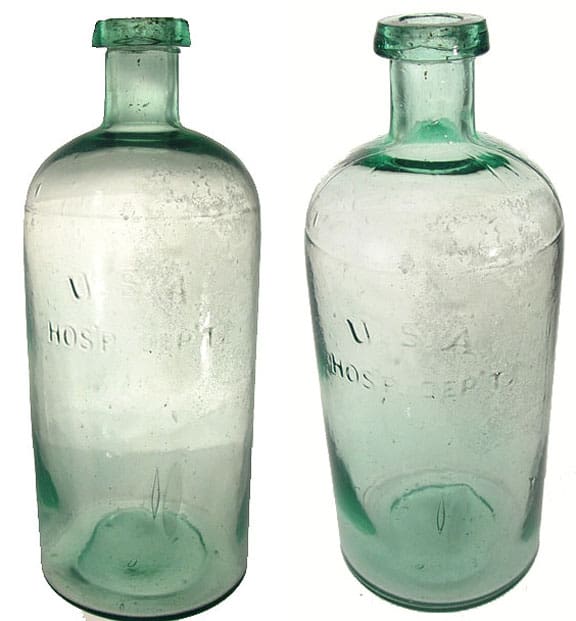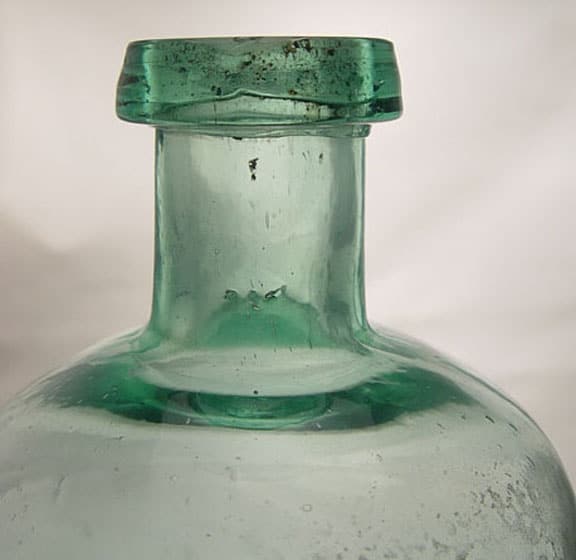 Found a few of my notes about the repros.
I believe that the firm was located in Va. The owners had the last name of Rosencranz (or something like that). They had the contract for the prop bottles used in the civil war movie Gods and Generals. It was produced in 2003. They also supplied a lot of civil war re-enactments with props. This wasn't limited to just bottles, but also dishes, surgical instruments, etc. etc. Their "old world" glass blower passed away and the firm was no more after their stock of bottles ran out.
This was about the same time that David Milch's set / prop director contacted me. They offered my fifteen seconds of fame by contracting me for the Deadwood HBO series to provide period whiskies (instead of the asinine assemblage of modern trash) seen in the background of most interior saloon scenes. Linda seemed to recognize that there were issues with the authenticity of the bottles present in the series; probably because a lot of bottle collectors complained… Well, before the next season went into production, Ian McShane got greedy and "Al Swearingon" moved on to greener pastures, hence sealing the fate of the Deadwood series (and my chance to be a Hollywood guy).
Back to the repro pickles. They made pint cathedral pickles, your choice of a washed out aqua, an olive amber, and a color best described as a weak cobalt or an intense cornflower blue. They were easy to spot from across a room due to the mushed down tops. They also made the US Navy Mustard and US Navy Pepper, a fair selection of pretty convincing black glass. It's been around ten years since I was in contact with them, never bought anything so no receipts, and most of my records are gone.
Hope this helps.
Bruce