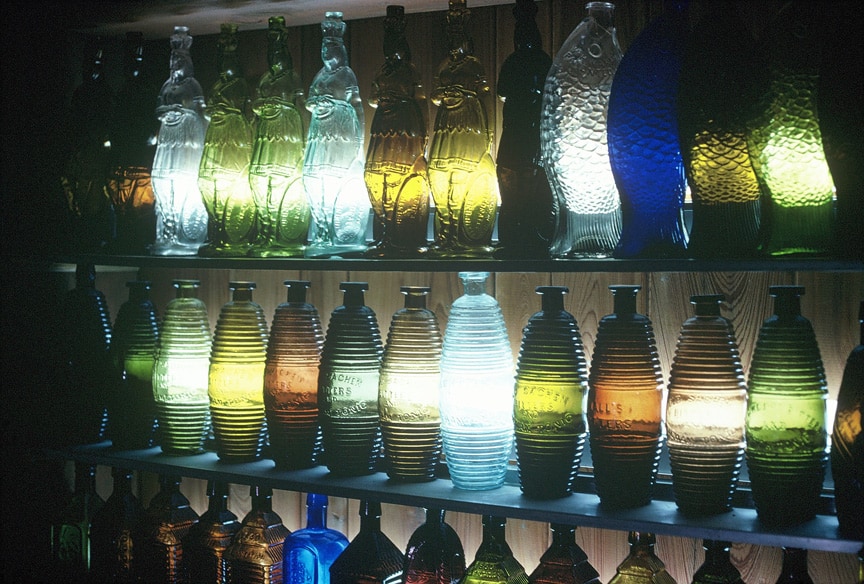 Elvin Moody Bottle Collection pictures surface!
11 April 2013
Hi Ferd,
Back in 1982, when I was pretty new to bottle collecting, I had the priviledge to visit Elvin Moody and see his fantastic bottle collection. What a pleasure it was to visit with Elvin and his wife Cherie. Seeing his amazing collection is something that I will never forget. He was very gracious and let me take as many pictures as as wanted. The lighting wasn't the best, but you can see some great bottles lining the shelves of his bottle room.
He told us that the day before our visit the cleaning lady decided to do a little dusting in the bottle room. Elvin had a couple boxes on the floor from the last bottle show he attended. Rather than pick up the boxes to move them, she just gently kicked them accross the floor. Six bottles in the boxes got damaged/broken! Elvin, laughing as he told us, said he really didn't get mad at her, but he told her she did not have to dust in the bottle room any more!!!
I'm sure glad I went to see Elvins bottles when I did as he sold off his collection in 1983. Here are some of the better photos, I hope you can use them.
PS – I wish I took a better photo of Elvins' cobalt fish and I included on photo of his flask collection too. Thanks for the great bottle site you have for all of us to enjoy.
Marty Kuzmic

Marty: Thank you so very much! These pictures are stunning and a real missing link in my photo archives of the great collections. This is just spectacular. I recognize so many of the bottles. Some in my collection and many in others. A truly valuable resource. I will refer to these pictures often.
---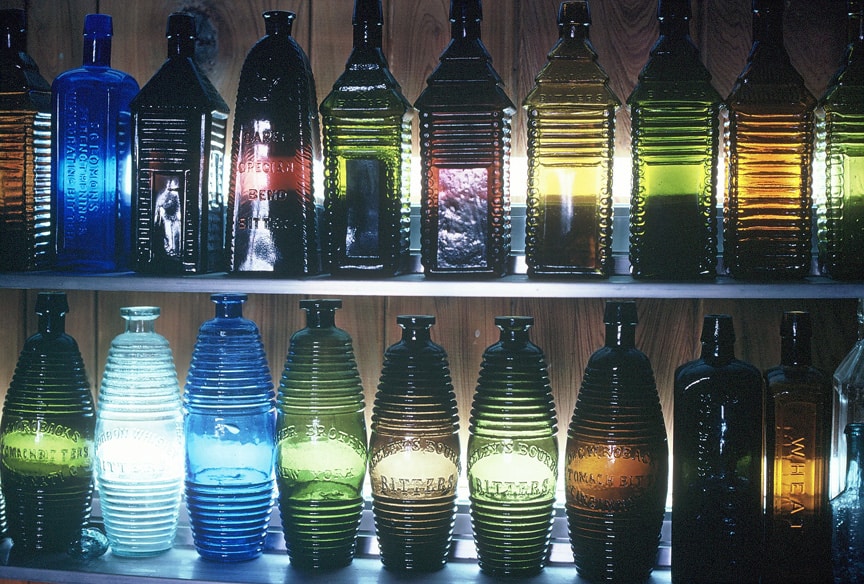 ---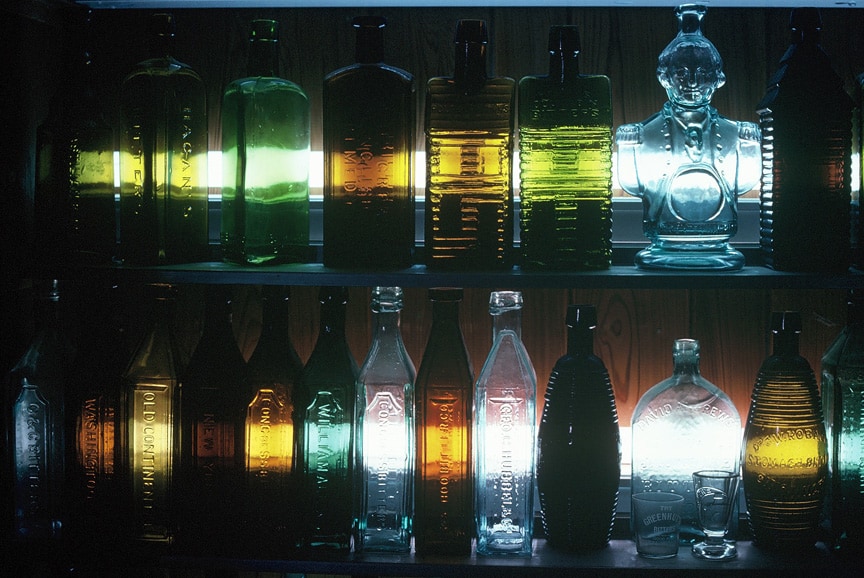 ---
---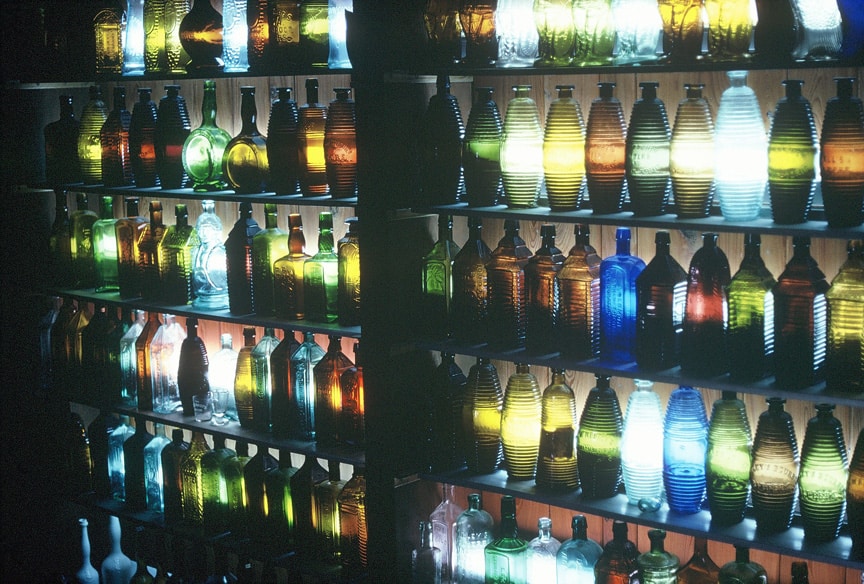 ---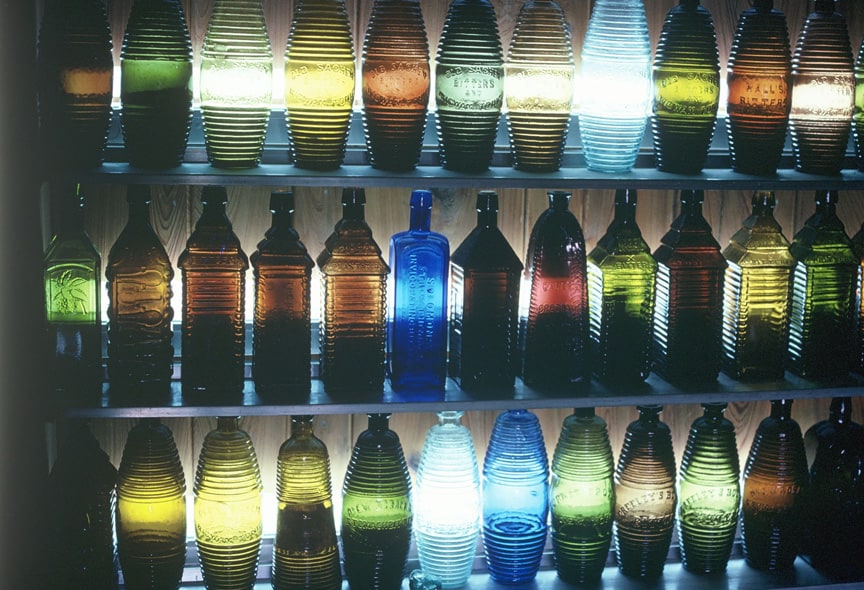 ---
---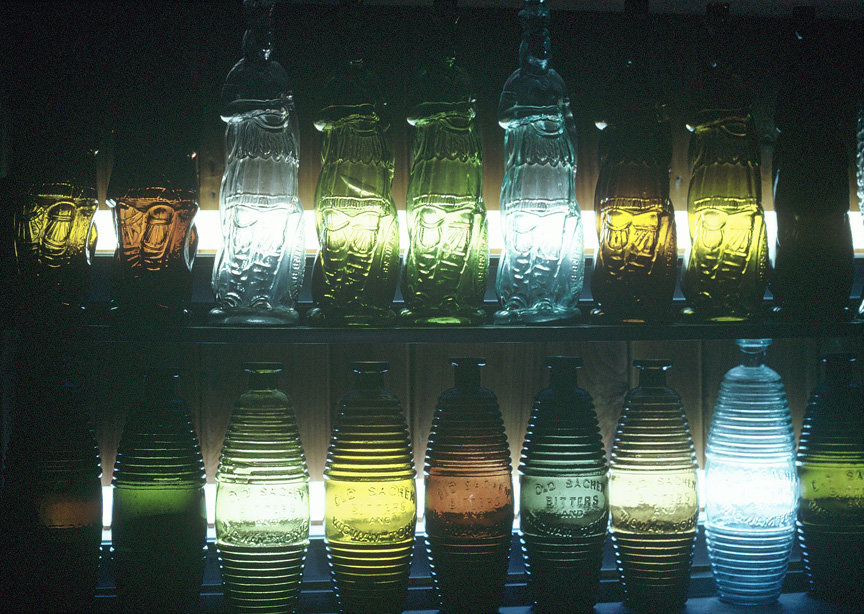 ---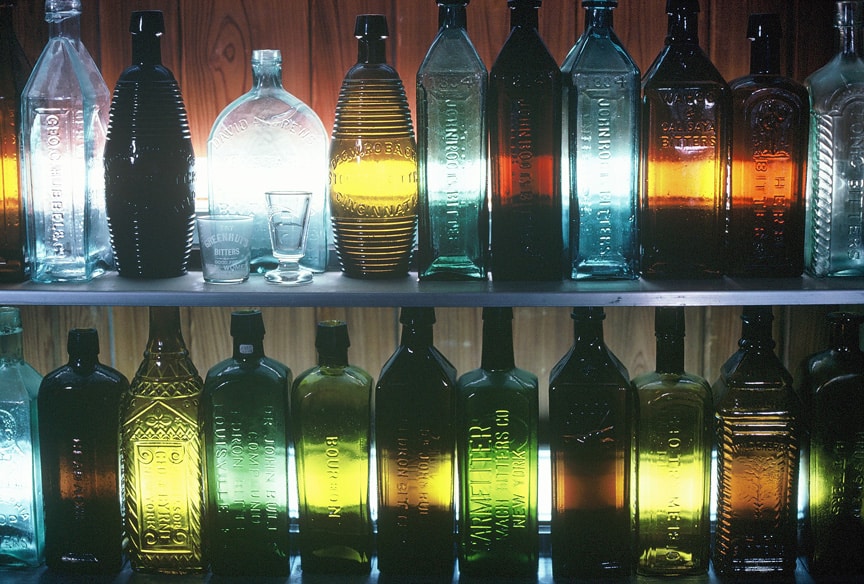 ---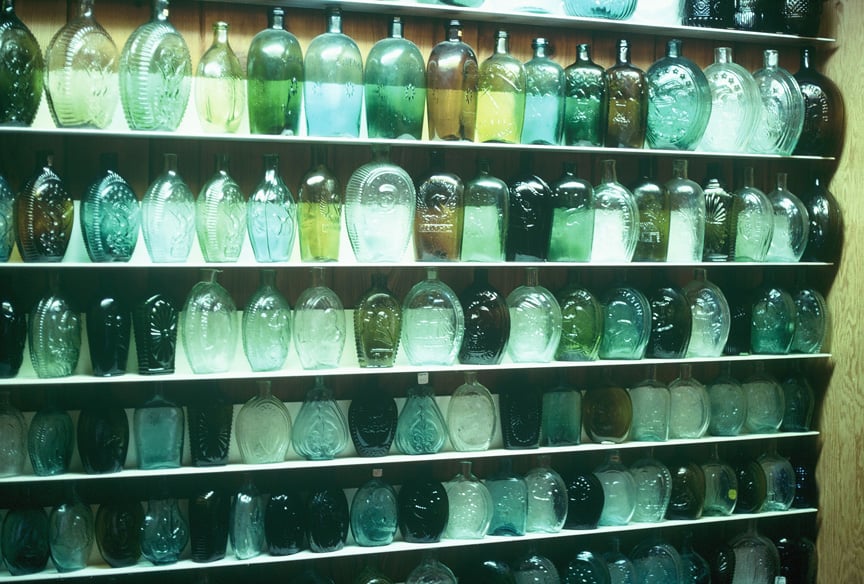 ---