Dr. Townsend's Sarsaparilla – A Collection of Variants
The Most Extraordinary Medicine In The World!
by Brian Wolff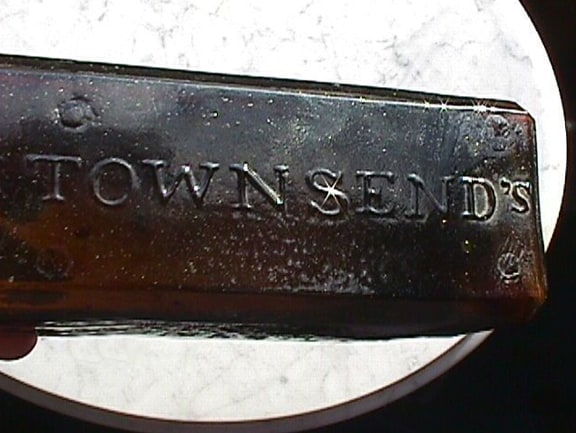 Sometime before the holidays, say back in October of 2012, Rick Ciralli (Bristol, Connecticut) started and fueled an incredible series of Dr. Townsend's Sarsaparilla posts over at Early American Glass and Bottle Collectors on facebook. We even did a post here on Peachridge Glass called "In keeping with the Dr. Townsend's theme started by others".
The pace was fast and furious as new and exciting examples and variations kept surfacing from collectors. Brian Wolff (Sherrill, New York), with his graphics skills, tried to keep up with the pace as he published a series of bindings and updates. I asked Brian for his latest file and he kindly sent it over last evening for posting. Brian notes that it was created in PowerPoint and lost a lot of quality when he converted it to a pdf format for the Internet post.
View: Dr. Townsend's Sarsaparilla – A Collection of Variants