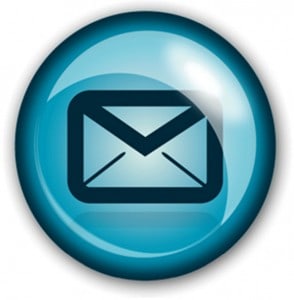 I continually get emails and pictures about recents finds and questions about bottles and glass. Though I field the Bitters questions, I typically send the questions outside of my area of speciality to others. Here are a few questions I received in the past few days. I have also published some of the answers. This type of dialogue is really healthy. Most of us are using facebook and other on line forums as an alternative source for almost instant answers as writing to a magazine can take weeks or months for a reply.
I suggest that when submitting questions that you also consider the following general forums and groups:
Early American Glass Collectors | Bottle Collectors | Antique-Bottles.net | Soda Bottle Collectors Group | Collecting Insulators
---

Australian Amber Target Ball
Hi, I have a amber glass target ball I wish to sell, perhaps on eBay, or maybe you know someone who will give a current price for it. I am aware it is a rare ball, but I need to consolidate my collection. I have had it for 30 years, but if it is worth selling I would part with it. Could you give me a starting price for it? It is in perfect condition. Thanks in advance — Neil
[from Target Ball Authority Ralph Finch] Amazing; there were once very, very rare. Three have sold in the last year, going in the range of $600. (18 years ago I paid $1,200.) You want me to dig out the specific auctions and send it to Neil? Ralph
---
Drakes Bitters Bottle
Hello, I found your website while trying to learn about a bitters bottle I discovered when cleaning out the home of an elderly relative. I am not a collector so I know nothing about these types of items and I was hoping that perhaps you would be willing to point me in the right direction so that I could determine if the bottle holds any value.
Based on the information I've already read on your site, I "think" it is the D110 olive color. I have attached a few images if you have a moment to take a look.
I really appreciate any help you could offer. Beth
[Peachridge Glass] Beth: Thanks for the email. You are correct. You have a found a Drakes Plantation Bitters (figural cabin). It is the four log variant which is D 110. The bottle and color look good. Depending on the exact color (amount of olive tone), and the condition (no chips, cracks or problems) you could get between $1,000 to $2,500 for it. Please let me know if you have any other questions. Ferdinand
---

Blown Bottle Amber Mug Whimsey
Hi Ferdinand, Found your site a week back and have been mind boggled and hooked since. I've been doing bottles and glass all my life and back in the 1990's have sold a piece or two to the respectable likes of Jeff Noordsy and also Judith Cronin who owns the copyrights to Ruth Webb Lee's EAPG Pattern Books. I was checking out the Hat Whimsey artice and I was curious to see if what I have pictured here is a possible Mug Whimsey.
It's bottle amber with an applied handle and looks to be cup blown for the first 2/3's of it, then it gets all "swirley round" on the top third. The base has what I think is the "right" pontil, and the handle is similiar to a rigaree type. There is age base wear, although the burst bubble on the edge keeps the wear limited to certain areas. It is 5-1/16″ high and the top diameter is 3-3/8″.
It appears that there were some very small chips on the top rim on the left of the handle either from the bottle hitting it when pouring, or it's possible from hitting the teeth of someone who's had too much. In the past, someone has apparently ground the chips along the edge; doesn't bother it's appearance, but I want to mention all I know about it. I found it in an antique store not 5 miles from my house for 4 clams. I sincerely doubt it's any type of reproduction, but I want to be sure.
I would be very curious for your opinion and possible others opinions as to whether it's what I think in my gut level; a mug whimsey circa 1860, or possibly earlier.
Again, I thank you for your site and the enjoyment and education I get from it.
If you ever get up this way, there's a nice bottle show at Shupp's Grove in Adamstown the weekend of July 20th, I will be snooping and shopping there.
Thanks again, Eric Richter, Lancaster Pa
[Peachridge Glass] Eric: My hunch is that this is real. I sent a few pics to someone very knowledgeable in this area. Let me know if I can post your email and find on my site. Pretty cool. F
[Rick Ciralli] Hey Ferd, Happy Fathers Day…This piece seems funny to me. The handle attachment is up to high and goes directly into the side of the mug as oppossed to starting down more and then flipping upward….The rigaree appears to be ok…but the underlining fact that scares me is the lack of base wear. The small patch looks fabricated to me…why in that place and not evenly distributed around the base? I have seen pieces from Jersey and NYS that have funky handles that start up high but I go with my gut and it appears to me to be some kind of a revival piece. I would run it by Mike George, Jeff Noordsy and a few others. I can forward it if you like Just say the word…my best to Elizabeth
[Jeff Noordsy] Likely Clevenger. 1930s or newer…(and later) Yes, this one is Clevenger from across the room.
[Clevenger authority Tom Haunton] Hi Rick. Happy Father's Day to you. Yup. A classic Allie Clevenger-made mug, circa 1930-1960. If your friend wants more proof, I can send some other photos of similar mugs. All the best, Tom Haunton
[Eric Richter] My Thanks to you all for putting my mystery to rest. For the $4 spent; I'll use it rather than display it. Thanks again, Eric
---
Hi Ferdinand,
Need some help identifing a bottle. Short story – back in the early 70's while digging pits in New Haven Ct, I found a few pieces from a bottle that to date have never seen or heard of another. —- Quart size, medium emerald green in color, iron pontil, embossed on the shoulders like the Oak Orchard Acid Springs bottle, "CLARKS CONGRESS (SPRINGS?) / J. GORHAM / NEW HAVEN (CONN?)", all that I had was the base and part of the shoulder and neck. So cannot be positive that it had SPRINGS or CONN embossed or what might of been embossed on the body.
Since you now have the major bottle & glass go to site, maybe a Saratoga collector can share some info or even a photo. Thanks again for your time. Carl Hotkowski
[Need some help on this one]
---