A Stunning Pen of Pigs from Glass Works Auctions and Elsewhere
27 February 2012

Glass Works Auctions in East Greenville, PA has a stunning group of pigs, primarily Anna Pottery, in their current Auction 94 called the "Ides of March" Auction. Five (5) of the pigs are pictured below along with other pigs that have caught my attention.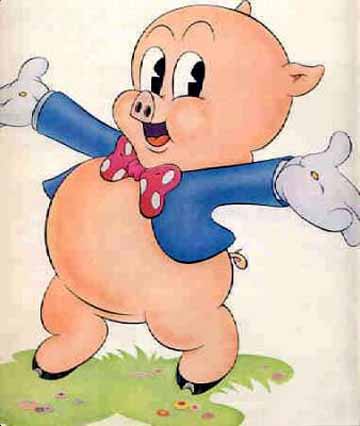 Elizabeth, my wife, loves these pigs and says these are her favorite figural bottle. We actually own three (3) REAL snorting pigs, or more correctly, my granddaughter Adriana does. This is thru a FFA affiliation. I suppose Porky Pig has a lot to do with all this.
[From AnnaPottery.com] Anna Pottery boasted the finest examples of nineteenth century folk art which was the creations of the brothers Cornwall and Wallace Kirkpatrick. These unique pieces of pottery were the "messengers" from with their opinions on Politics, Corrupt Tax Revenuers, the Temperance Movement, and many other socially engaging topics were conveyed.
This unique pottery was hand crafted in Anna, Illinois from 1859 to 1896 featuring presentation pig flasks, snake jugs, frog mugs and many other unique items that were presented to people of prominence such as City Officials, Dean's of Universities, Governors and the Smithsonian Institute.
Read great article from AnnaPottery.com: Learn More…Communicating in Clay