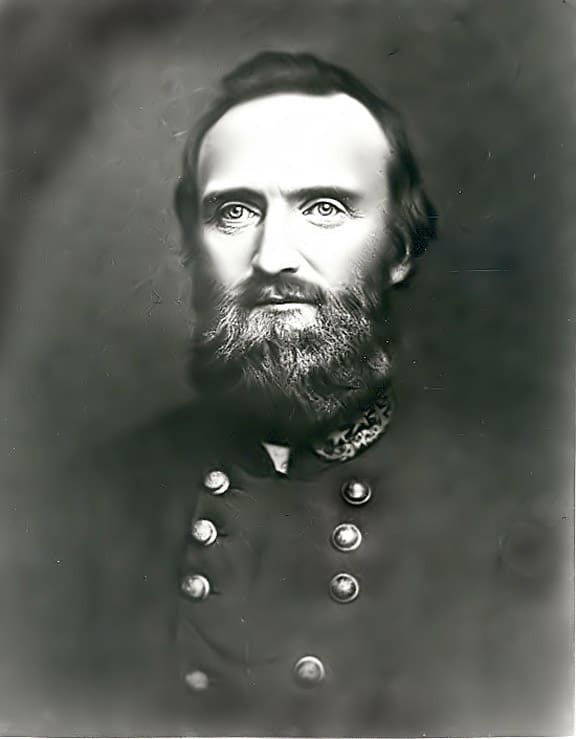 Stonewall Jackson Stomach Bitters & Jaskson's Stonewall Bitters
08 December 2011

I am pleased to announce that I was able to win the extremely rare Stonewall Jackson Stomach Bitters (pictured below) in the Glass Works Auctions "Christmas Comes Early" auction which ended earlier this week. For some reason or another I missed out on this bottle in 2008. I will proudly display it with my great example of a Jackson's Stonewall Bitters (pictured below). Read: Jackson's Stonewall Bitters – St. Louis
Lot 107. "STONEWALL JACKSON – STOMACH BITTERS – DR. M. PERL & CO.", (J-7), Louisiana, ca. 1865 – 1875, deep yellowish olive amber, 8 5/8″h, smooth base, applied tapered collar mouth. Some minor scratches exist, mostly on one panel, otherwise perfect Extremely rare! We auctioned this bottle in 2008, and have not seen or heard of one since!
Of particular interest to me on this New Orleans, Louisiana bottle is the Dr. M. Perl & Co. embossing. This new addition will also be a mate for my elusive R/H P 70.5 Peruvian Bark Bitters which is also embossed with the Dr. M. Perl & Co. name. The New Orleans City Directories for 1867 and 1868 list: Perl, Dr. M. & Co., Drug Store and Laboratory, 124 Chartes, New Orleans.
This is somewhat of a coincidence as I did a NOLA posting earlier in the week. Read: Some Big Easy Window Bottles.