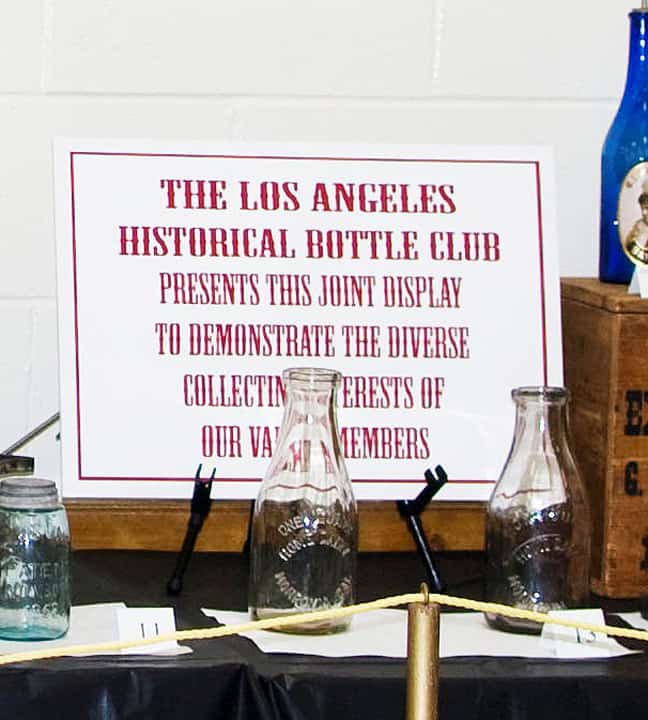 In from Dave Maryo….
Hello Ferdinand,
I have been reading the posts on your site about the Downieville show. It sounds like a lot of fun with some good friends and I wish I could have been there. But as president I needed to support the LA club. The Los Angeles Historical Bottle Club show was one of the best we have had in a number of years. The admissions were nearly double what we saw last year, we had many fine displays, and raffle winners walked way with three very nice bottles. We also had three new members join. Overall the show was a huge success. But it was also a huge effort and our club members pulled together to make it a success. But then it was back to work for me on Sunday and today, so I am now winding down with a very enjoyable glass of French wine.
Thanks for the pictures and updates on the Downieville show,
Dave
This first grouping of pictures presents a joint display to demonstrate the diverse collecting interests of the Los Angeles Historical Bottle Club Members.