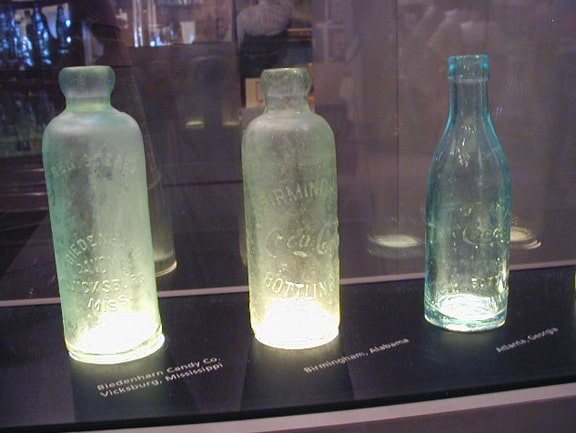 I received this email yesterday that I thought was interesting. I know there were a number of tables near me at the Houston Show full of Coke items. These guys are big and serious. I need to pay more attention to the oh so rare, Biedenharn Candy Co., Vicksburg, Mississippi bottles (see above) that show up every so often. Also need to visit the World of Coke Museum in Atlanta. Check them out. Especially the Virtual Museum which, as you may know, is my next big project for the hobby.
Hi Mr. Meyer,
I am Sharon Shanholtzer, Membership Director of The Coca-Cola Collectors Club. I am writing you in hopes you could give me some information in regards to your web site. The Coca-Cola Collectors Club is currently in the process of changing platforms and redesigning their web site. I am the chairperson of this project. I have been looking at other Collector Club's sites, or which your Club's is one.
I am very impressed with the layout and design of your site [editor note: FOHBC site].  I was trying to locate the design firm, or software system it was done by. The only thing I found was WordPress.org. This is a free program, correct? Did your Club do the current site with this program?
If you could fill me in on the details of your Club's site, it would be greatly appreciated. We currently are looking at all possibilities for the redesign of our site.
Thank you for your time.  If you would like to view are current site, it is at: www.cocacolaclub.org
Best Regards,
Sharon Shanholtzer
Membership Director
The Coca-Cola Collectors Club
Sharon@omegacps.com
sashanholtzer@juno.com