More Than Meets Your Eye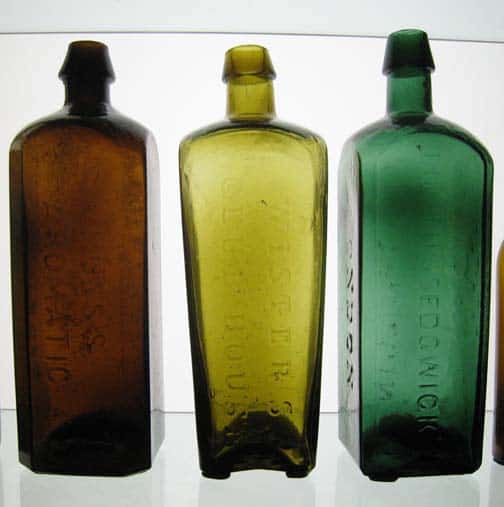 In from Rick Simi…
I was wondering if you might want to post this article http://www.westernbitters.com/2010/12/gold-rush-squares_28.html on your site. I posted this back in 2010 for the Western Bitters News. Maybe the collectors on the east might get a kick out of it.
Will we be sharing some wine & BBQ in Downieville? (Downieville Show Information)
regards
rs
The California gold rush produced some interesting and rare products that were contained in square glass bottles. Gin, various brands of schnapps and more than a handful of medicated, aromatic and other vague sounding alcohol based concoctions competed for their share of the California market.
Read the rest at Western Bitters News