African Stomach Bitters Trade Cards and Shipping Crate
11 April 2011 (R•030814) (R•052914)

African Stomach Bitters are really neat Western Bitters Bottles that are relatively inexpensive and fun to collect. They can be found rather crude and in varying shades of amber. I have also managed to add some really cool trade cards from eBay and a shipping crate I won from Pacific Glass Auctions (now American Bottle Auctions) in March 2003. The crate reads CELEBRATED AFRICAN STOMACH BITTERS SPRUANCE  STANLEY & CO. SOLE AGENTS.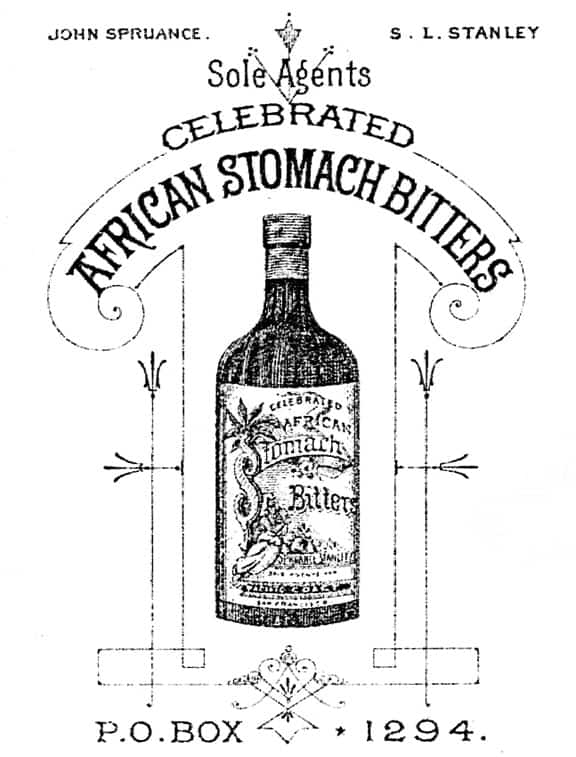 The Carlyn Ring and W.C. Ham listing in Bitters Bottles is as follows:
A 15

AFRICAN / STOMACH / BITTERS // c //
9 5/8 x 3 (6 1/2)
Round, Amber, LTC, Applied mouth and Tooled lip, 2 piece and 4 piece molds, Common.
Please check out Western Bitters News for additional information…