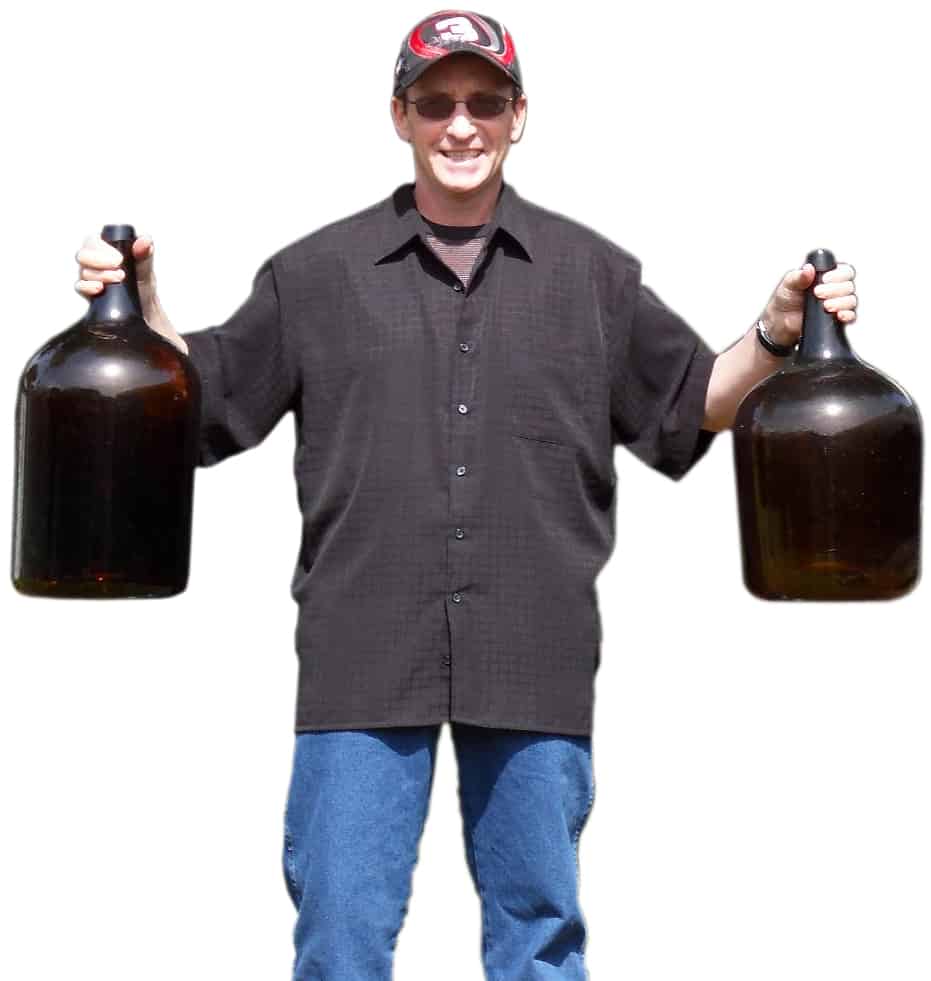 B a l a n c i n g  A c t
Gotta' be strong to collect Demijohns Dale & Barbara Santos
12 August 2012 (R•041815)

It is time to look at Dale and Barbara Santos from Foresthill, California. The Santos duo has been putting together an amazing run of cylindrical demijohns along with other big boy glass beauties. Dale and Barbara really hit the jackpot and won big at the FOHBC Reno Expo with two new gorgeous demijohns (one in a turquoise coloration – pictured below) that I am sure will anchor their amazing collection. A spectacular new 'pinkish' example can also be seen in a picture below.
Dale and Barbara set up at major bottle shows and enjoy visiting and touring President's homes between glass events. I believe they have visited just about every home! They also collect historical flasks which I am nesting pictures for a future post.
Bottle collecting can be fun, especially when you get the opportunity to meet interesting people like the Santos's who are passionate about glass, history and our country. What a package. Glass heavy weights!
---
---
SANTOS DEMIJOHN GALLERY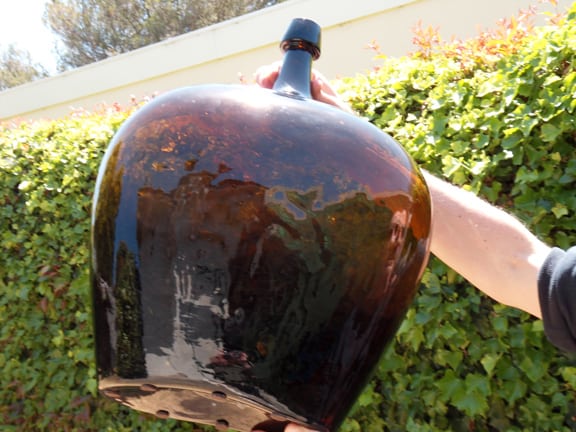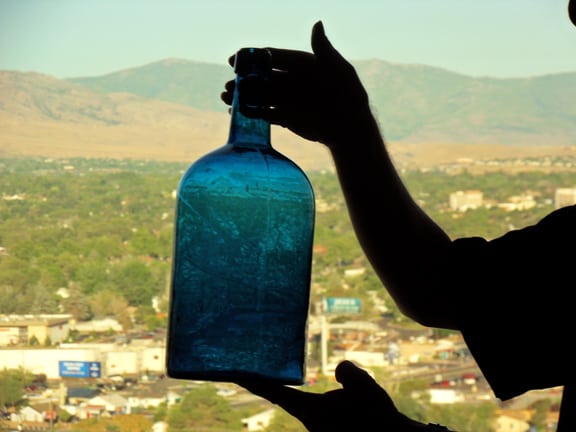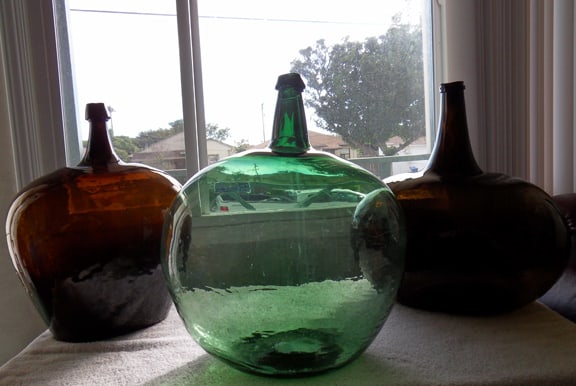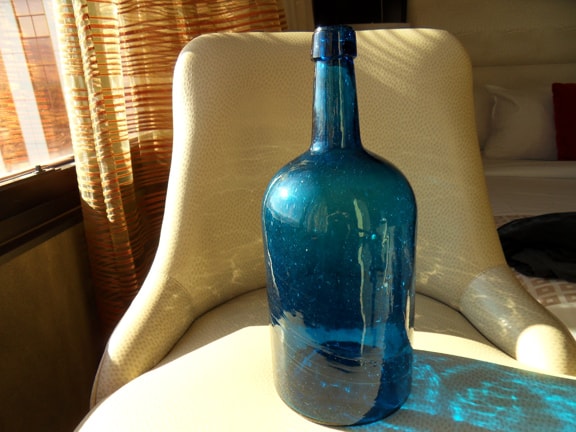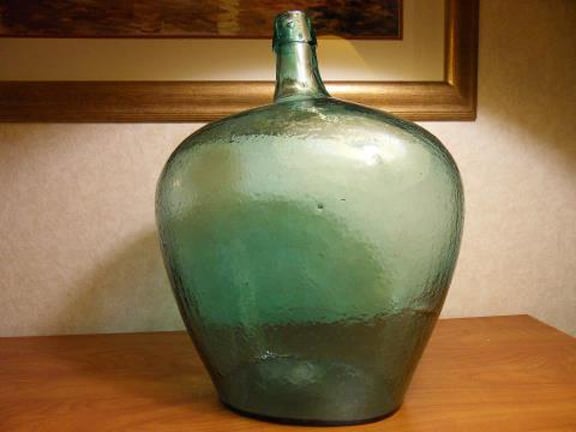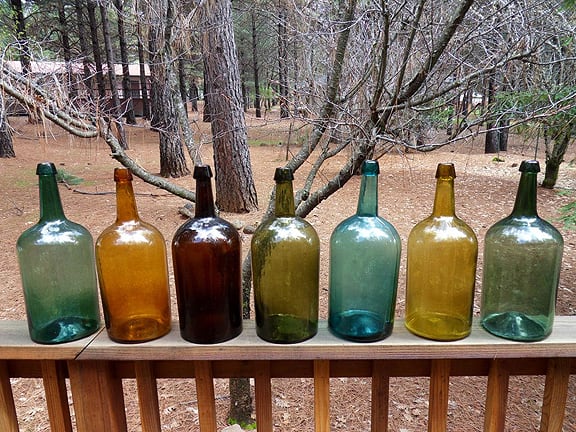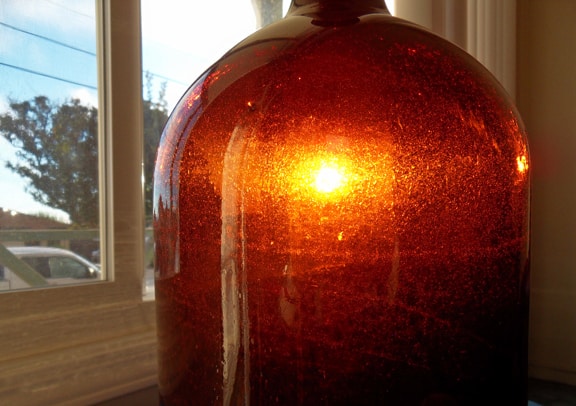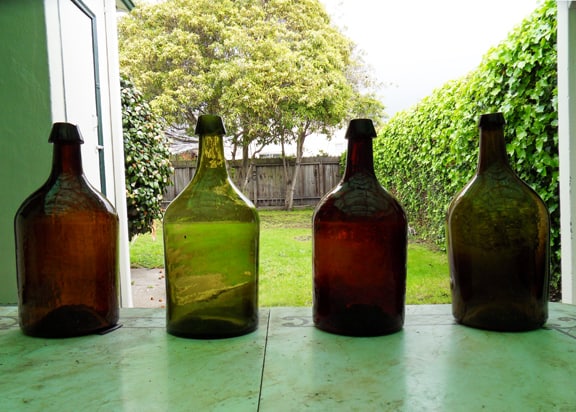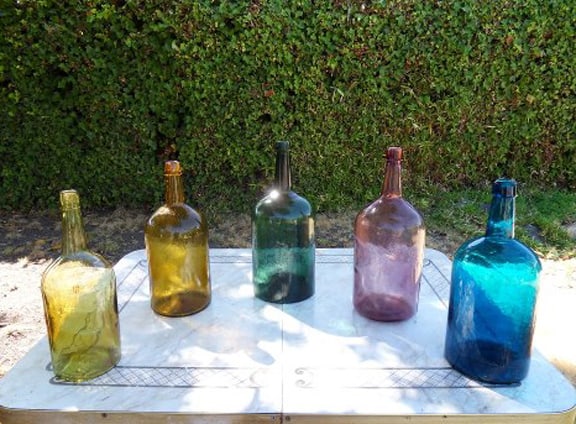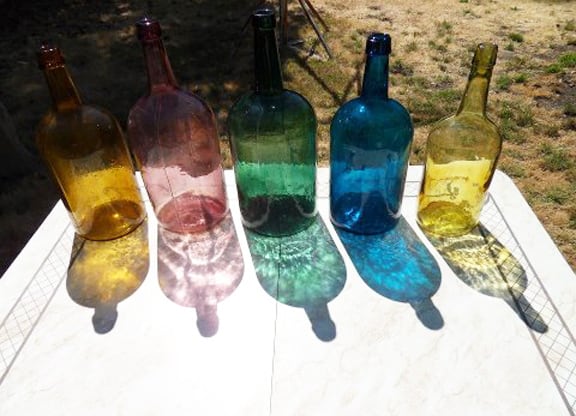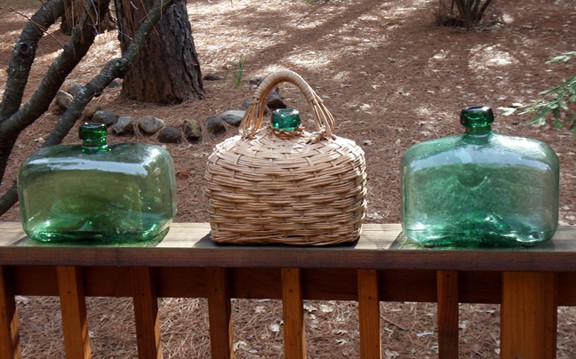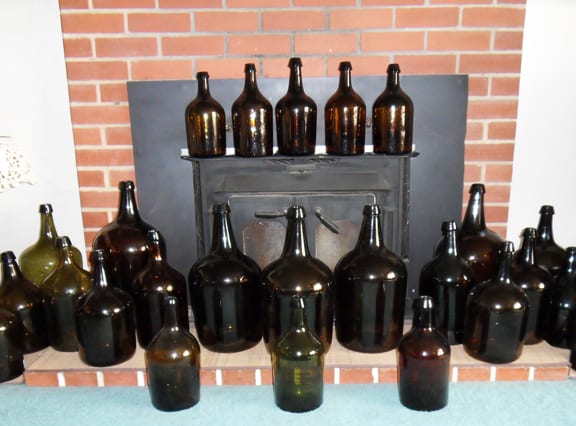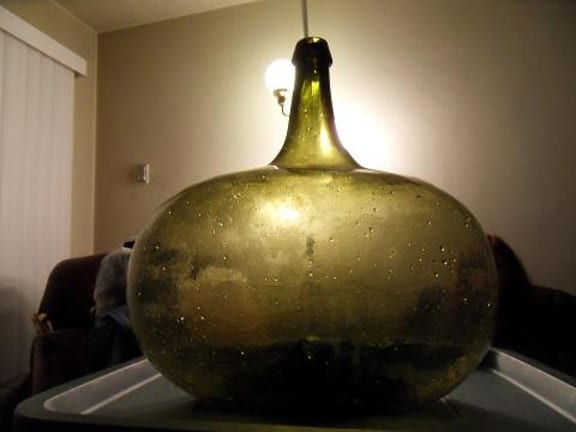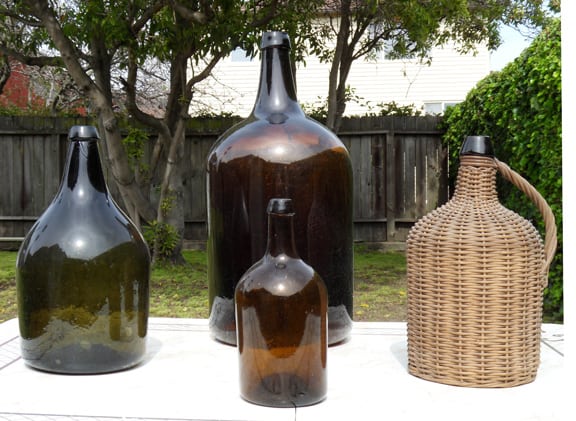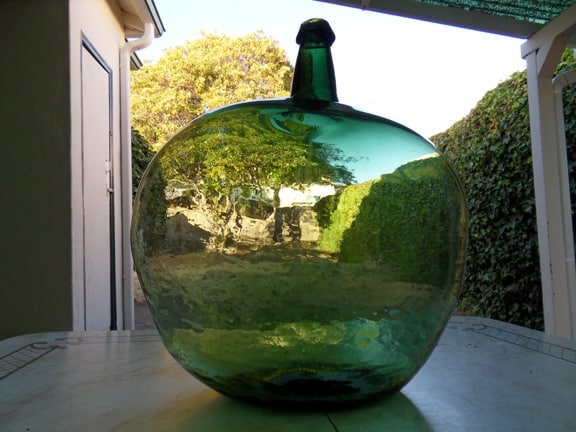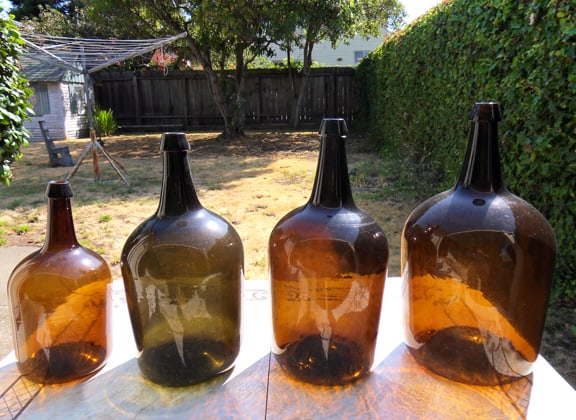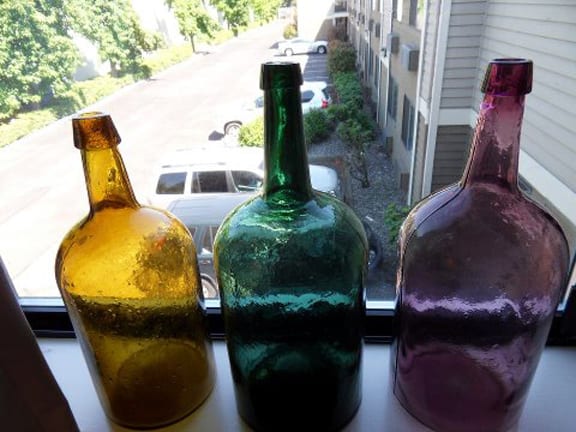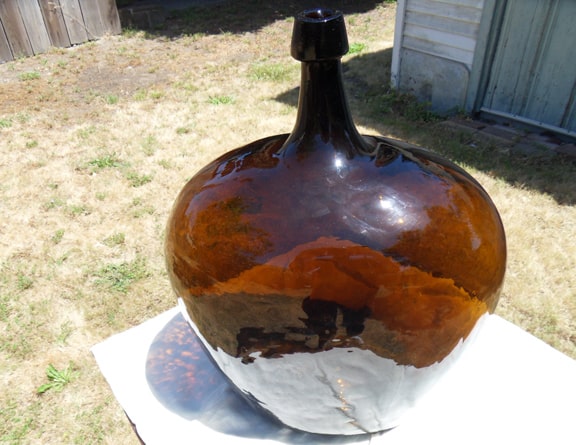 My latest demijohn acquisition
18 April 2015
Hi Ferd, I wanted to share with you my latest demijohn acquisition. This western pink demijohn still had the wicker attached! First time I am aware of one being found retaining its wicker. In my opinion the true pink demijohns have to be considered the rarest color one can find a demijohn in, this one compliments my other almost identical western pink demijohn, all the best, Dale and Barbara Santos.