"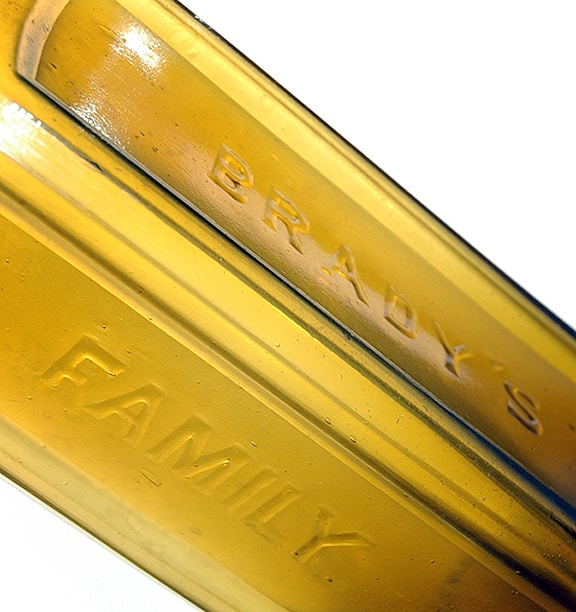 David C. Brady
BRADY'S FAMILY BITTERS
Louisville, Kentucky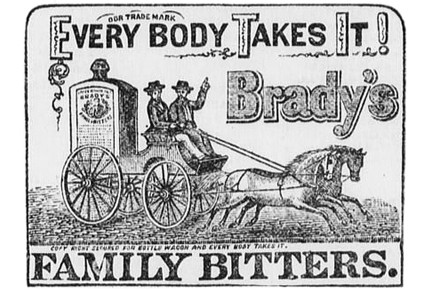 "EVERY BODY TAKES IT!"
06 April 2013 (R•120713-Louisville ads)

It was interesting to find out that Brady's Family Bitters was being sold in Houston in 1869. Quite a few issues of The Houston Telegraph, which was issued daily, had a really nice advertisement for the product (see below). I suspect is was being shipped right down the Mississippi to New Orleans, where it was then transported to Houston and Allen's Landing for off-loading. Their Trade Mark slogan was "Every Body Takes It!"
The earliest known listing of the product was 1865. David C. Brady and Brady's Family Bitters was listed in a Louisville Directory (see below).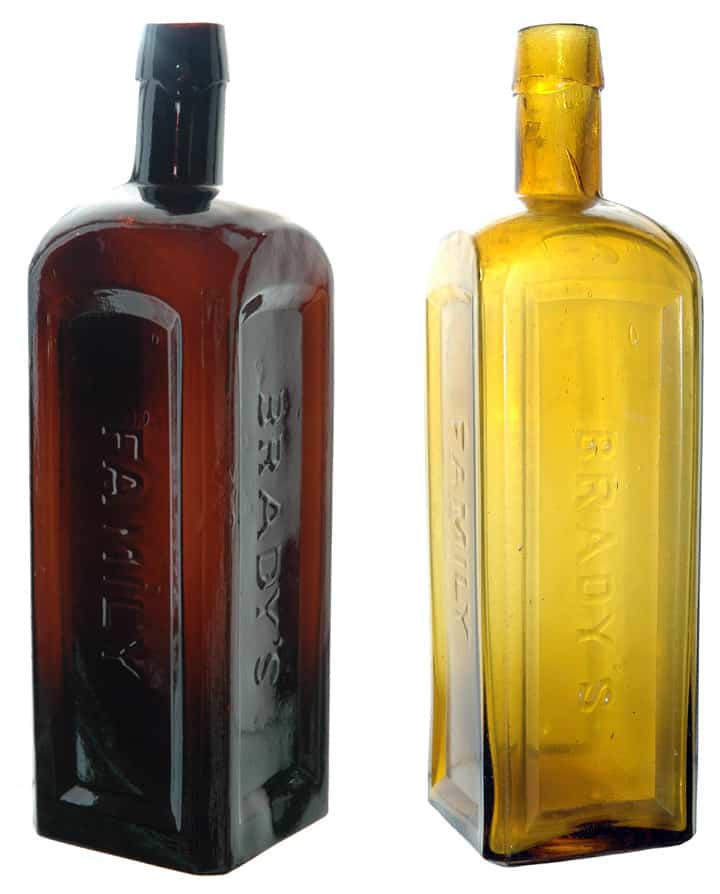 The Carlyn Ring and W.C. Ham listing in Bitters Bottles as follows:
B 193  BRADY'S FAMILY BITTERS, Circa 1865
BRADY'S // FAMILY / BITTERS // f //
10 x 2 3/4 (7 1/4) 1/4
Square, Amber and Yellow-olive, LTC, Applied mouth, 3 sp, Rare
Manufactured by D.C. Brady & Co. No. 226 Main Street, between 2nd and 3rd. (Louisville, Kentucky)
Louisville Kentucky City Directory 1865 Advertisement: Everybody takes it! Brady's Family Bitters.